If you've been on the hunt for some good ice cream, Van Leeuwen can be next on your list. The famous American ice cream brand has opened its first outlet in Asia right at Somerset with an array of famous flavours. 
Bright Interior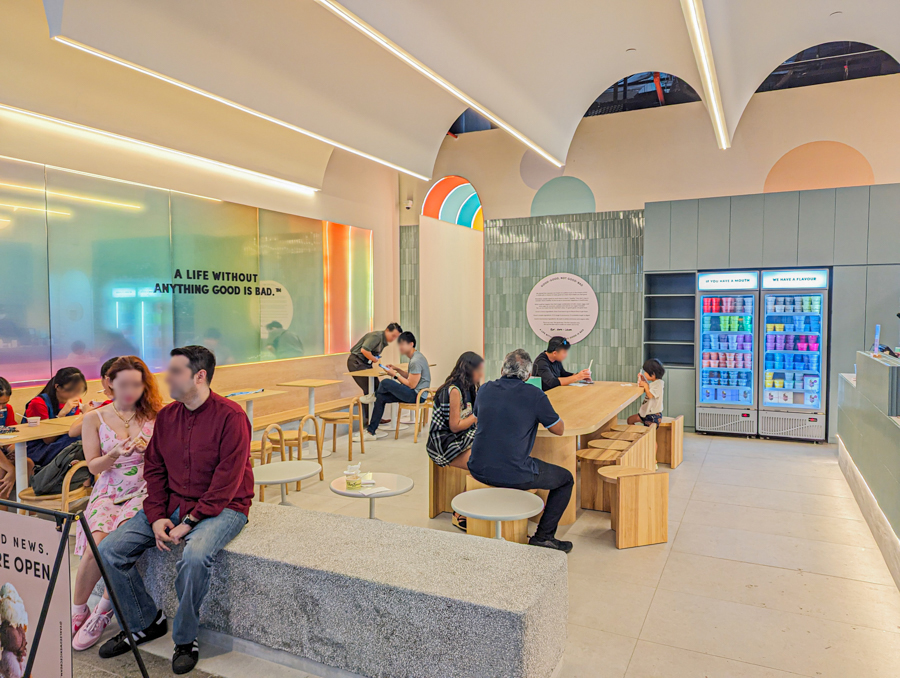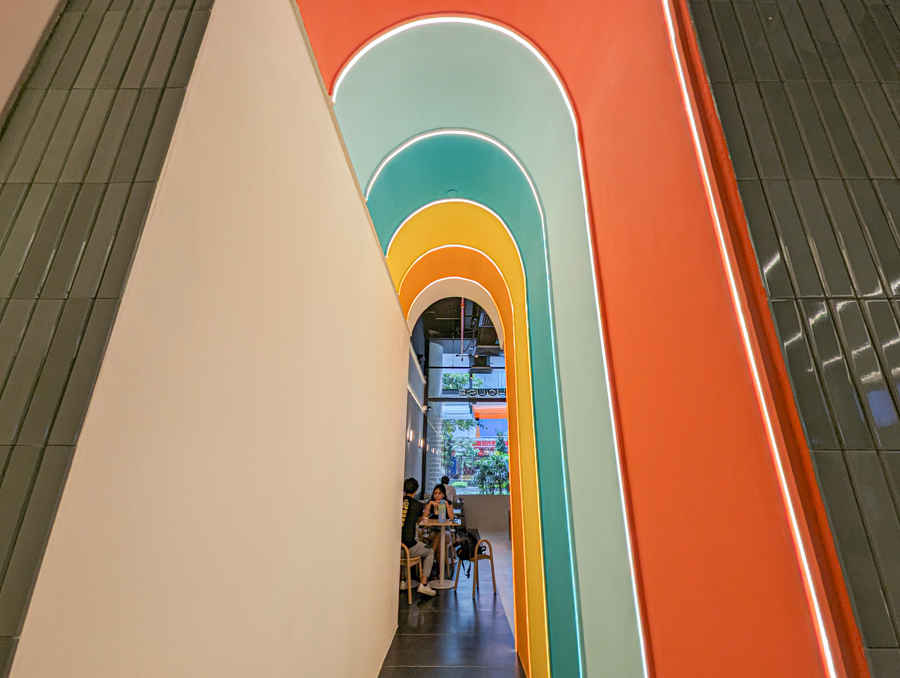 The storefront is located in Orchard Central right beside FILA. There is some seating available in-store alongside a super photo-worthy rainbow walkway!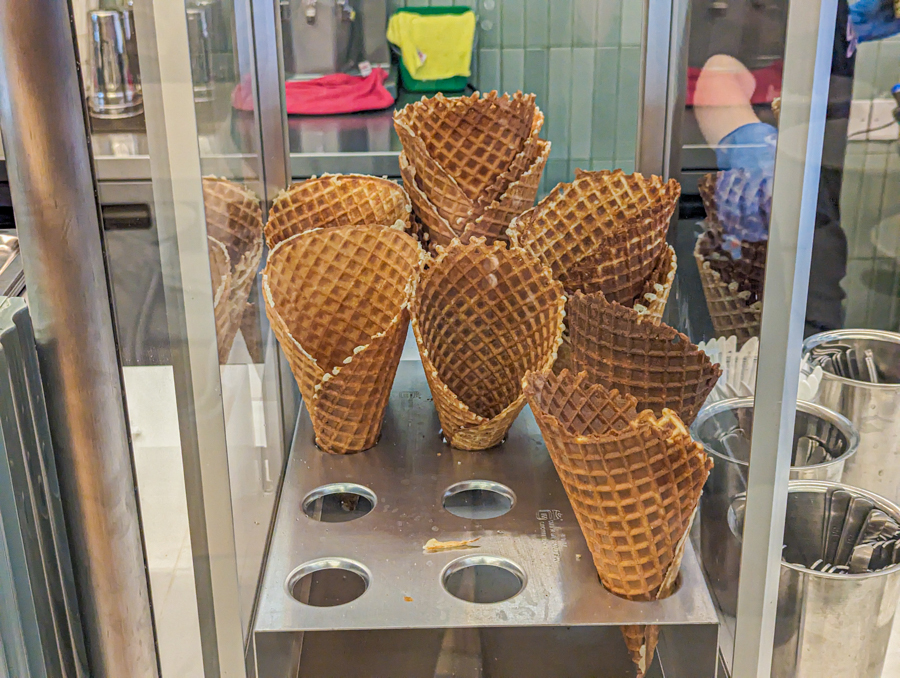 They also fresh make their waffle cones, which you can see on display. 
Van Leeuwen Menu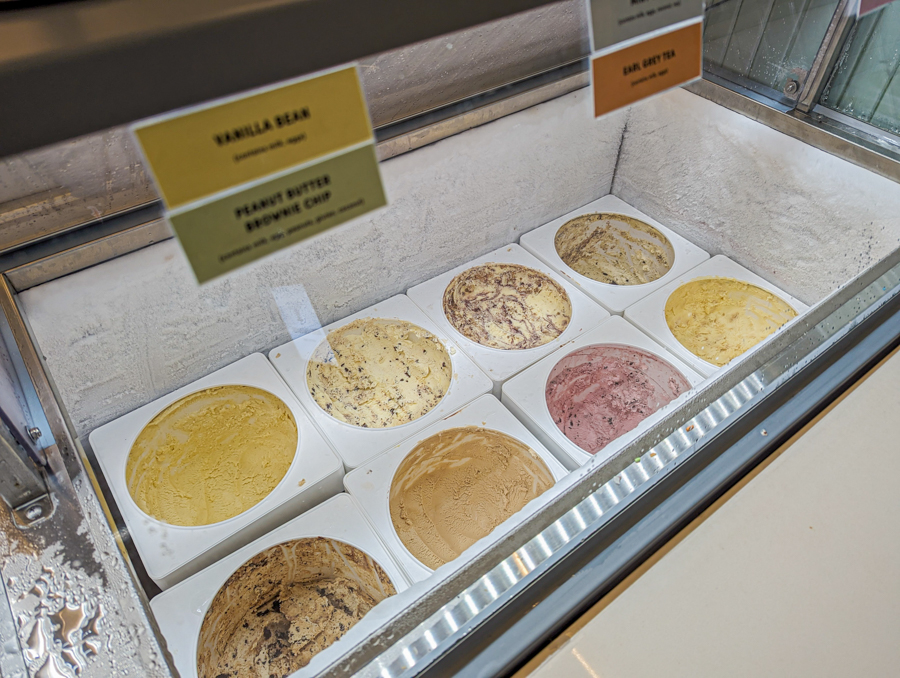 There are currently a total of 18 flavours on the menu, 5 of which are vegan-friendly! The selection includes Sicilian Pistachio, Earl Grey and Oatmilk Chocolate Chip Cookie Dough.  
You can get a Single Scoop ($6.40), Double Scoop ($10.40) or even Triple Scoop ($14) – either in a cup or Housemade Waffle Cone ($1). There are additional toppings available like Hot Fudge, Vegan Whipped Cream and Cookies & Cream Crumble.
There are also Milkshakes ($13), where you pick 2 scoops of any ice cream flavour and Sundaes ($13) with 2 scoops and 3 toppings. 
They even offer takeaway pints in a dazzling array of colours (and flavours). All their 18 flavours are available as pints! 
Double Scoop  
We tried a double scoop of the popular Marionberry Cheesecake and vegan PB Brownie Honey Comb in their house-made cone. 
The Marionberry Cheesecake has a unique taste. It's subtle with an almost floral finish from the berry, contrasted by a slight saltiness and chunkiness of cheesecake.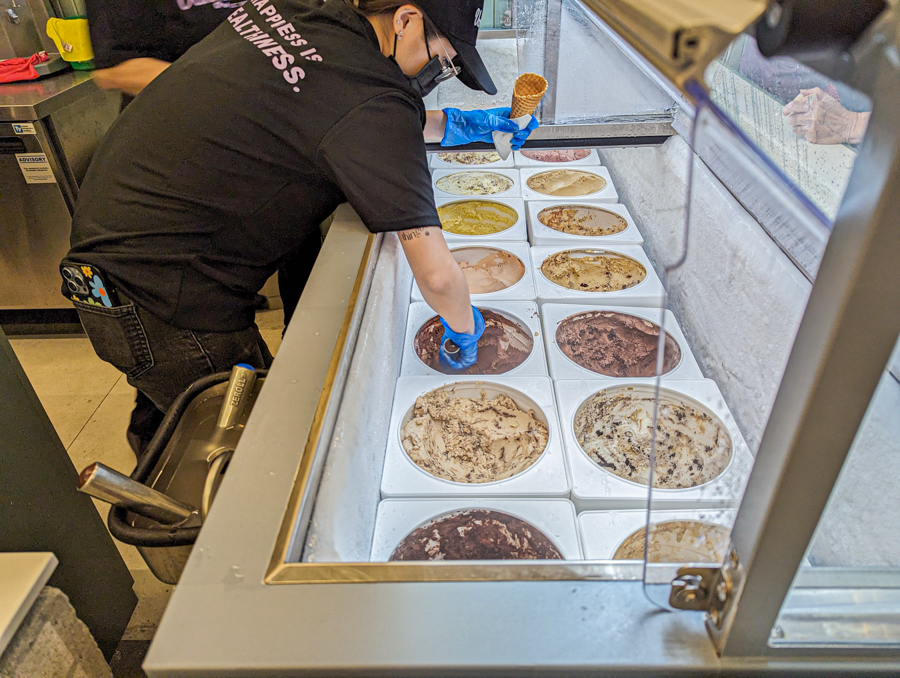 Van Leeuwen uses a French ice cream recipe using double the amount of egg yolks, making it extra thicc and creamy. And despite that, it was still indulgent without being overwhelming or too sweet!
Our favourite was actually the PB Brownie Honey Comb! You can hardly tell it's vegan – it was creamy and the perfect base for the fragrant peanut butter and pleasant chocolate. A special shoutout to the housemade cone. It was crisp and especially fragrant but still held its shape throughout. 
Premium Ice Cream In Somerset
When we say premium, we mean premium! Van Leeuwen serves up top-notch ice cream that's perfect for a post-lunch dessert or mid-day treat located right smack in Orchard Central. 
Van Leeuwen
#01-19/20, 181 Orchard Road Singapore 238896
*Follow MiddleClass.sg on Facebook, Instagram, and Telegram for more food, travel, and trending stories!