A trip to Japan is not complete without some sushi. One of the most highly rated things to do in Tokyo is to head over to Sushi Dai for a sushi omakase breakfast meal. Here's how our experience went.
Moved From Tsukiji To Toyosu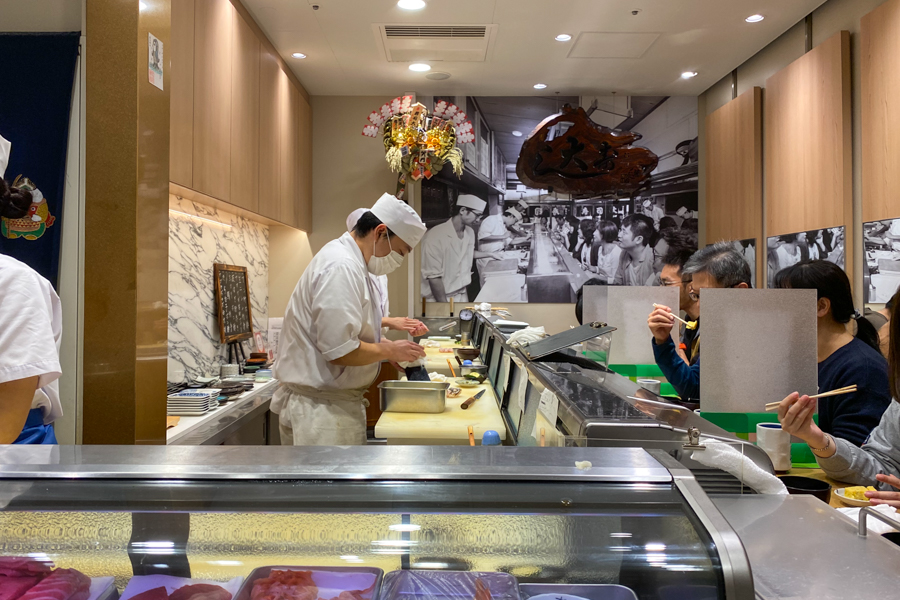 Previously located at Tsukiji Fish Market, Sushi Dai moved to Toyosu Market after the inner market closed. However, Tsukiji Outer Market is still open and attracts a relatively huge crowd similar to pre-Covid days.
Now, why all the fuss about Sushi Dai? Well, the restaurant gained lots of recognition back when it received a Michelin Bib Gourmand and having breakfast at Sushi Dai slowly became sort of a ritual for anyone heading to Tokyo.
Also, you can expect tourists to be highly enthusiastic when they hear that they can get an Omakase experience in Tokyo for just $50. (It used to be cheaper)
How To Go To Sushi Dai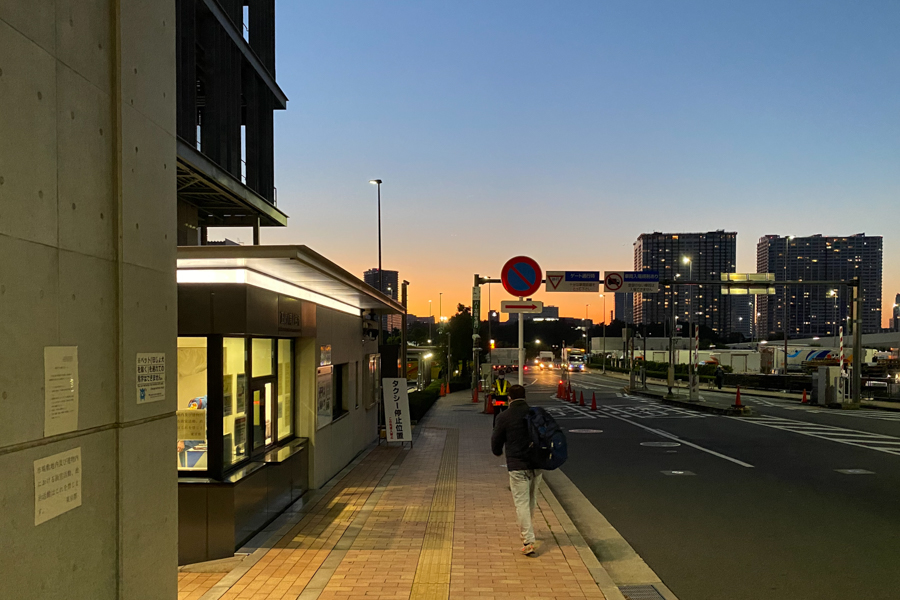 A journey to Sushi Dai usually begins in the wee hours of the morning, way before sunrise. Since it's so early, the only way to reach Toyosu Fish Market is via taxi. We used the Uber app to help get us a ride to the market and reached around 6am.
The Toyosu Market can be quite confusing, especially for those who've not been before. There are several blocks, and we were dropped off at Block 5, which was the Fruit and Vegetables building. However, Sushi Dai is located on the 3rd floor of Block 6, which is diagonal across Block 5.
We were met with a helpful security guard who provided directions to the block. (He even provided a map!) Basically, you'll need to take a lift and cross a bridge – or simply follow the general human traffic flow, it somehow works most of the time.
We soon learned that leaving our accommodation at 5am was considered late.
Turns out, people start queuing as early as 4am for a slot at Sushi Dai, and when we arrived, we got a slot for 12pm. Shortly after that, the staff announced that there weren't any more slots for the day. If you happen to encounter this, the only chance for you to get into Sushi Dai is by queuing and hoping that people don't show up for their slot.
Sushi Dai Review
The omakase menu featured 9 sushi items & 1 maki, and we got to choose 1 additional sushi of our choice. It also came with a warm bowl of miso soup and tamagoyaki.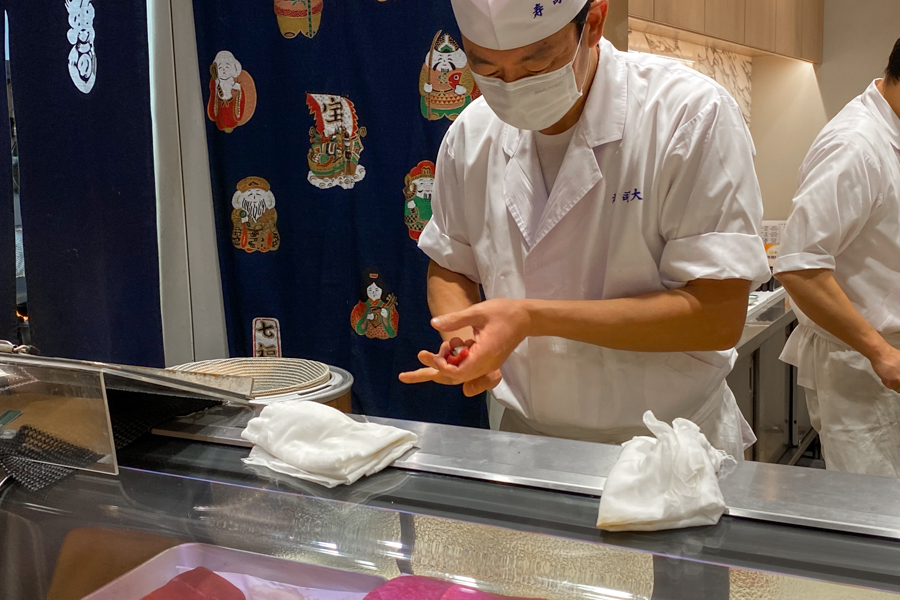 At this point, it is worth noting that if you're a light eater, you can request for lesser rice!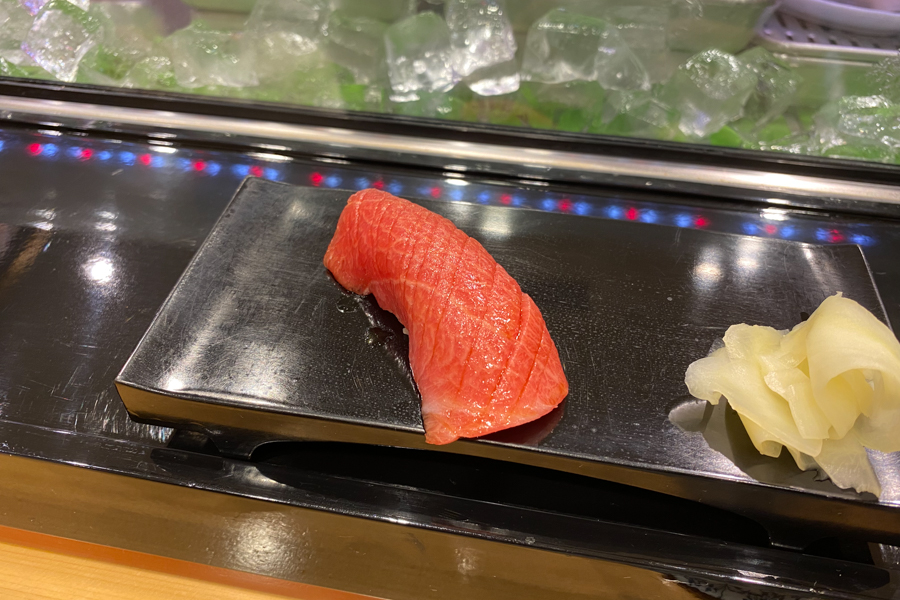 The meal started strong with fatty tuna sushi that was creamy and melted in the mouth. This was followed by various cuts of seafood, such as crisp grouper, Spanish mackerel, lean tuna, butterfish, abalone, and crunchy clam.
Everything had a nice sweetness to it, and you could tell everything was fresh due to the texture and flavours.
For the additional sushi, we picked the live prawn sushi, and it was still moving when served to our table! How much fresher can this get?
Since we were here, we also got an additional sea urchin (uni) sushi which turned out to be one of the best decisions yet! It was so sweet, and creamy and was pure umami goodness.
So, Is Sushi Dai Worth The Wait?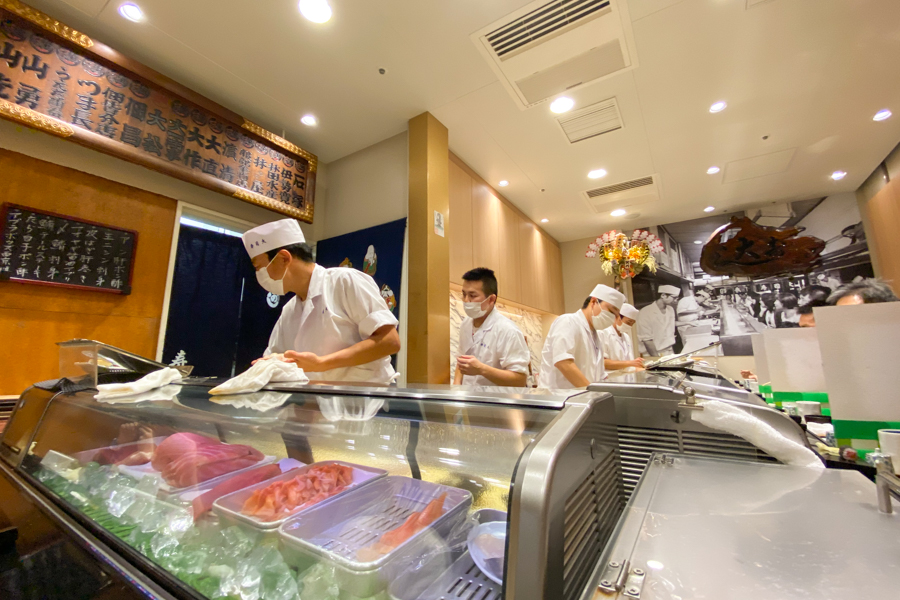 Yes, and no. If you're one of the diligent ones who manage to wake up early to get a morning slot for breakfast, sure – it's definitely worth the wait. The omakase meal is affordable and the sushi is as fresh as it gets.
However, if you were like us, thinking that 6am is early enough, only to end up getting a lunch slot, the answer is no. Chances are, you probably won't want to disrupt your afternoon itinerary. Also, Toyosu Fish Market is rather inaccessible and there's nothing nearby to explore while waiting for your slot.
Sushi Dai
6 Chome-5-1 Toyosu, Koto City, Tokyo 135-0061, Japan
Mon-Tues, 6am-2pm, Thurs-Sat, 6am-2pm
Nearest Station: Shijō-mae
*Follow MiddleClass.sg on Facebook, Instagram, TikTok, and Telegram for more food, travel, and trending stories