Starbucks has opened a brand-new outlet at the recently-opened Bird Paradise! This concept is different from the others with a strong focus on environmental sustainability. 
Japanese-Safari Inspired Design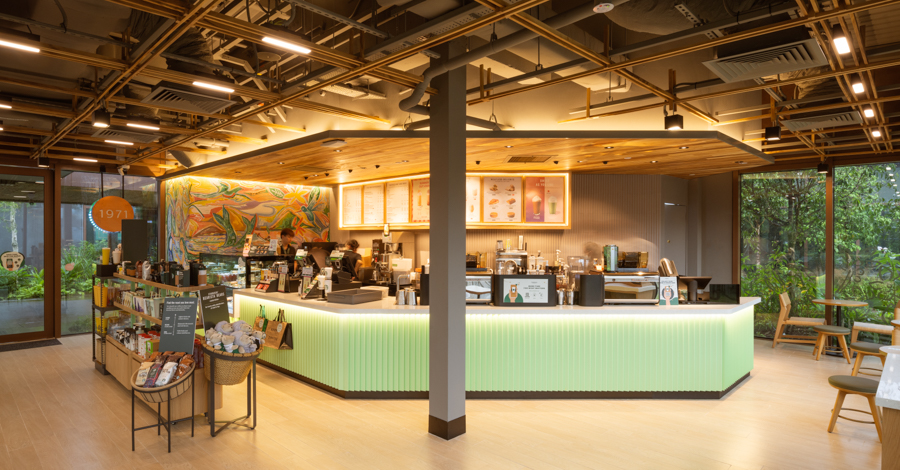 Located at the entrance of Bird Paradise, the outlet offers a perfect place to relax and unwind while enjoying the beautiful scenery.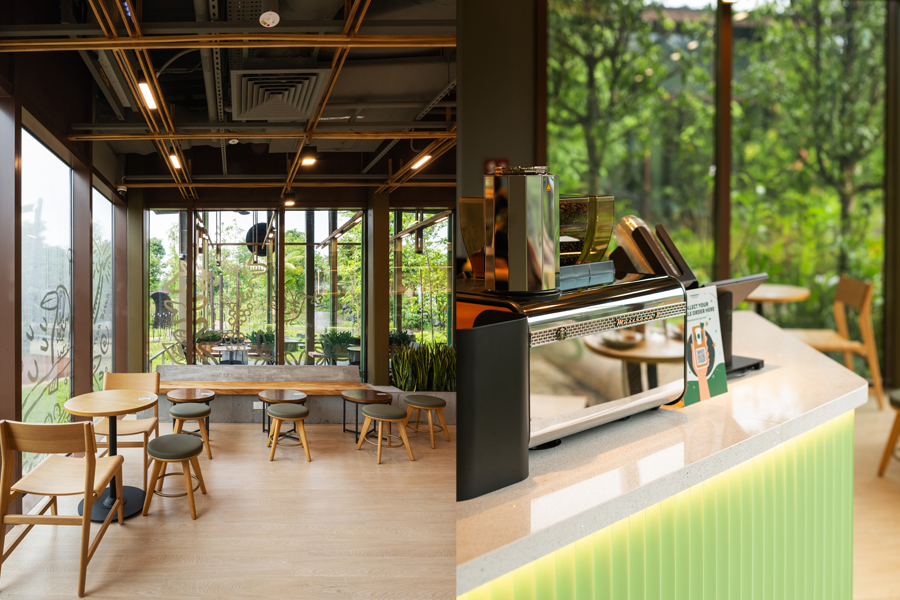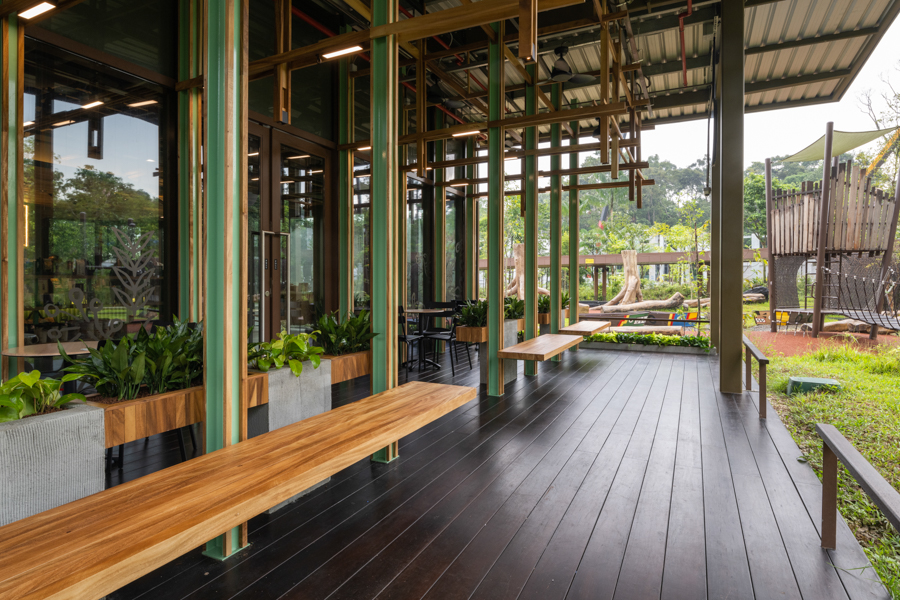 There's both indoor and outdoor seating, contrasting the rustic wooden design with a pop of turquoise. The wooden fixtures give it an almost Japanese feel, contrasted by the wild outdoors.  
The design of the entire store is meticulous with conscious steps to reduce the impact on the environment!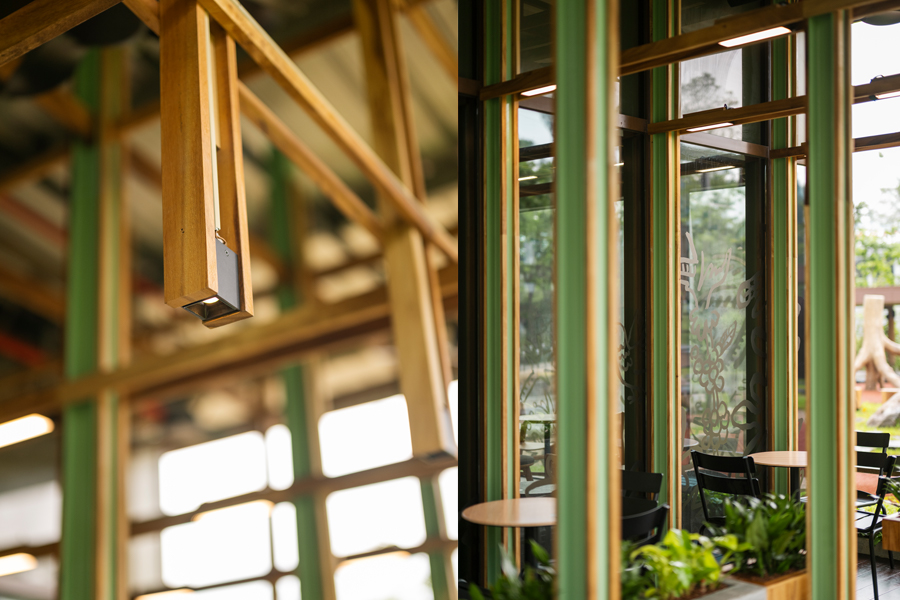 The store's wooden features are made more special from recycled, Green label certified wood, inspired by the natural elements of the park. All the electrical and water appliances were even specifically chosen to be the most energy efficient!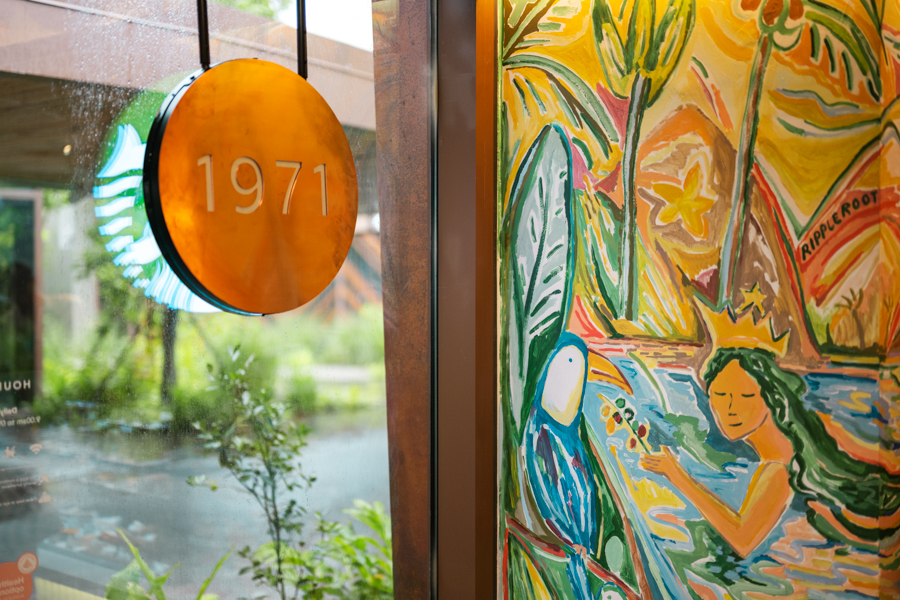 Starbucks has also collaborated with local artist Rippleroot for a colourful hand-painted mural.
They also use environmentally friendly packaging, including paper bags, 100% recycled napkins, strawless lids and biodegradable cutlery. Customers are also encouraged to dine-in and bring their own bags to reduce waste. 
Opening Promotions
From 8 to 31 May, enjoy a free choice of plant-based milk with any drink purchase! You can pick from Soy, Oat, Almond and Coconut. 
The first 2000 customers to spend $20 or more will receive a free, reusable cup! The cups will also bring you a 50c discount on your drink purchases at ALL Starbucks outlets, so they're worth the investment. 
Starbucks In Bird Paradise
This Starbucks has all of your needs covered: from an amazing Insta-photoshoot location to helping the planet through their environmentally conscious choices. 
It's worth a visit if you're heading down to the new Bird Paradise!
Starbucks
20 Mandai Road, #02-05, Singapore 729825
*Follow MiddleClass.sg on Facebook, Instagram, TikTok, and Telegram for more food, travel, and trending stories