Located in SMU's Li Ka Shing Library, Obok Dabang is a new modern Korean cafe selling affordable and authentic Korean fried chicken opened by Koreans!
Obok Dabang Cafe SMU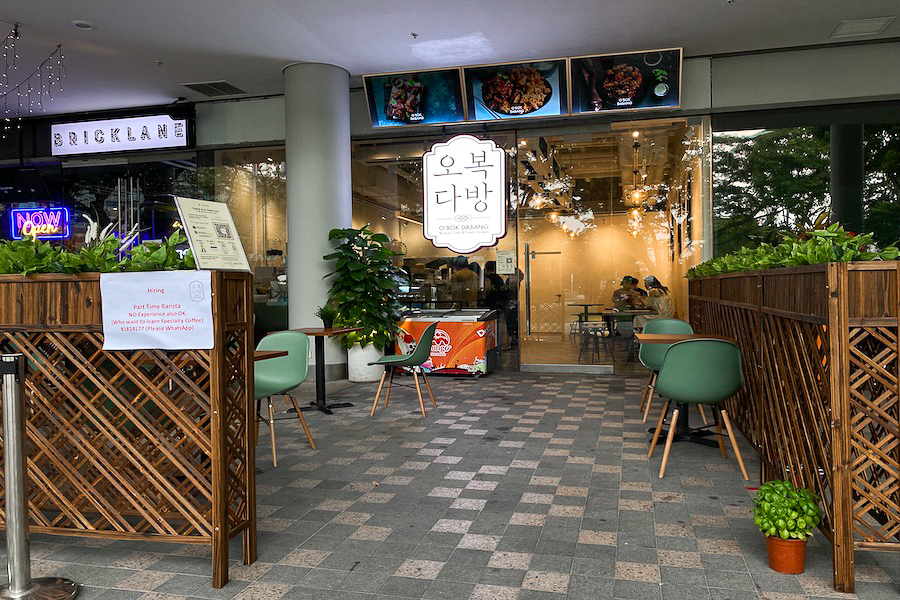 The cafe is perfect for SMU students to drop by and order coffee to get through the day or grab a small snack to munch on in between lessons. For the hardcore muggers who like to stay on campus till late, the cafe is open till 12:30am. Yay to no more worrying about what to eat for supper.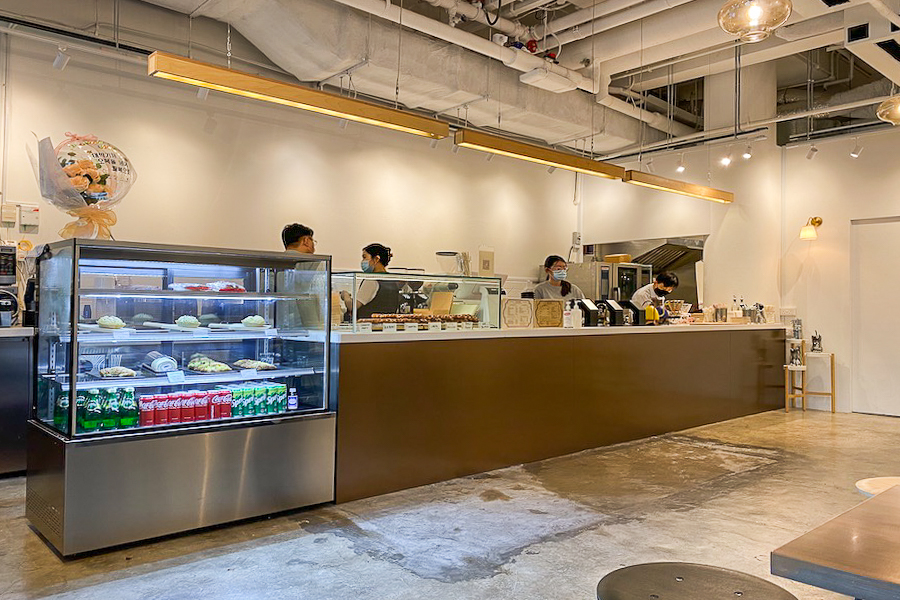 Once you enter the cafe, you can clearly tell that they went for the minimalist look with a simple interior. With warm lighting and white walls, you can still take your aesthetic cafe photos here.
Menu at Obok Dabang SMU
Iced Vanilla Latte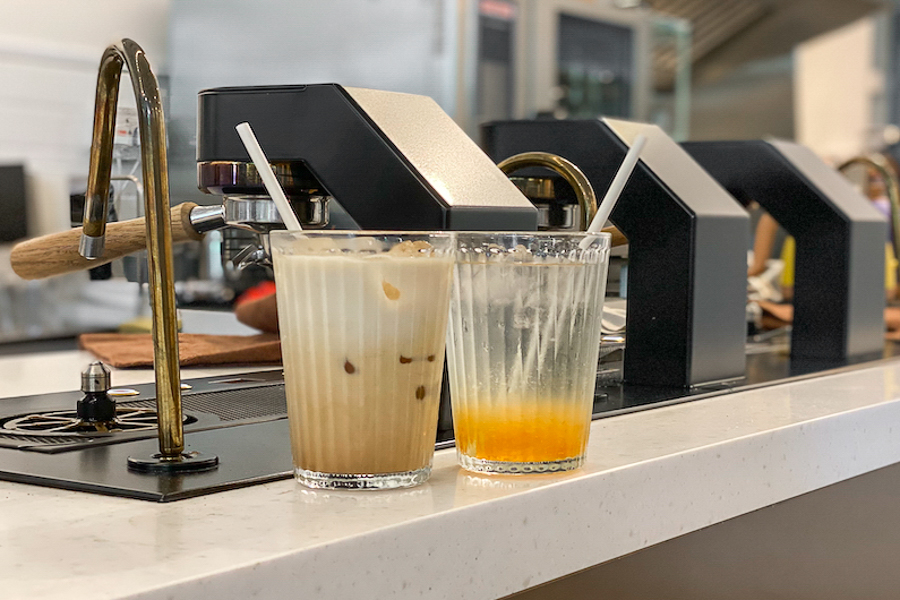 Owned by UTB Coffee Singapore (who also runs Urban Table), there is no doubt they take pride in making their coffee. The café uses a 3-beans-blend from Costa Rica, Colombia, and Indonesia, roasted in-house by UTB Coffee.
Their Iced Vanilla Latte ($5.80) was smooth, non-acidic, and had the right amount of sweetness to compliment the blend. If you are unable to take dairy, you can request for oat milk.
Yuzu Ade
The Yuzu Ade ($6) is made using the typical Korean yuja-cheong mixed with soda water. We liked that they chose a yuja-cheong that has lots of yuzu peels which you can chew on.
Croffles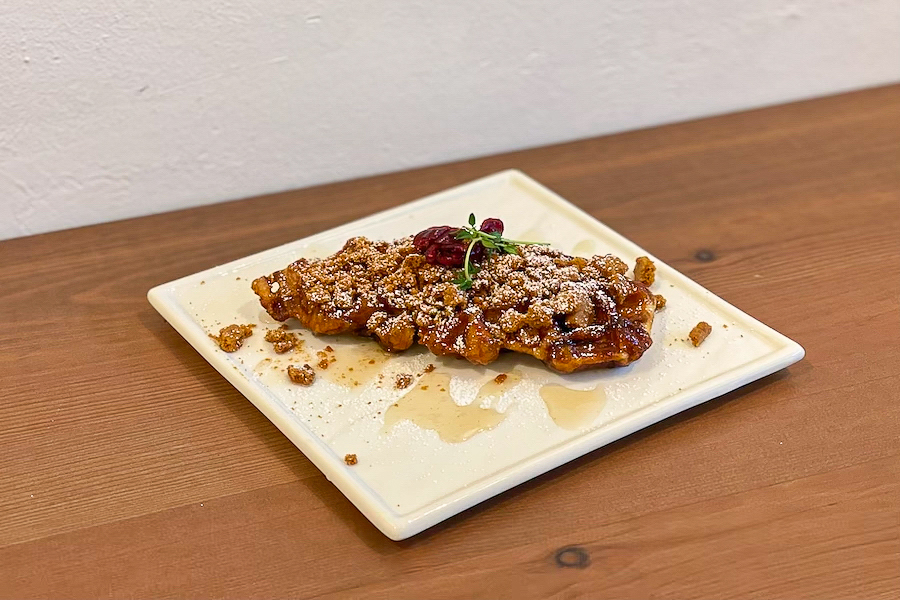 Croffles ($4.50) are a must to get here with both sweet and savoury options such as permanent flavours of Blueberry, Lotus Speculoos, Tiramisu, Cheese, Ang Butter (Red Bean), and Basil Pesto. We were lucky enough to catch a surprise flavour that day, Cinnamon Apple and of course, we had to get it together with one of their permanent flavours, Lotus Speculoos.
The Lotus Speculoos Croffle was served with a drizzle of honey, and a good amount of speculoos crumbs on top! The caramelization of the croffle made it hard to cut into it but the flavours went well with the Lotus biscuit crumbs. We were expecting it to be a tad too sweet especially with the extra honey, but we found it to be just nice.
As for the Cinnamon Apple Croffle, it was also served drizzled with honey but instead of speculoos crumbs, they used sliced fresh red apples dusted with some cinnamon powder on top.
For those who hate the strong taste of cinnamon, give this a try as the cinnamon flavour is not too overwhelming. This was definitely less sweet compared to the Lotus Speculoos Croffle as the tartness of the apples helped to cut through the sweetness.
Korean Fried Chicken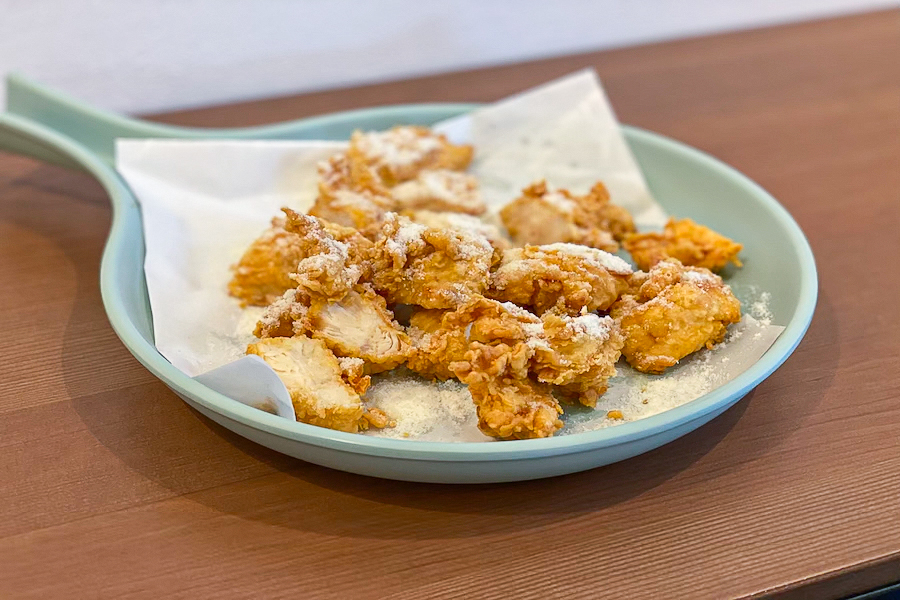 Their Korean Fried Chicken is only available from 5pm – 12:30pm daily and they serve half a chicken ($17.40) and 3 different parts of a chicken, we ordered one of each part in different flavours.
First off, we tried the Chicken Tenders (4pcs, $7.80) dusted in Honey Butter Powder. The Chicken Tenders were cut up into bite-sized pieces and the Honey Butter Powder was a combination of sweet, buttery, and savory flavours. However, we were expecting it to be juicier and we wished that they had dusted more of the Honey Butter Powder because it was too addictive!
Next up, we tried the Soy Garlic Wings (3pcs, $8.40) and Snowing Cheese Drumsticks (2pcs, $8.40).
To our dismay, we felt that the Soy Garlic Wings could have been drenched in more sauce. The sauce reminded us of a sweet chili sauce with a garlic fragrance.
The Snowing Cheese Drumsticks which were dusted with cheese powder was not too overpowering, perfect for those who can't take strong cheese! Despite being left out for a while as we had to take pictures and videos, the Korean Fried Chicken dishes stayed crispy and retained their juiciness.
Tteok (Rice-cake) Ramen
The Tteok (Rice-cake) Ramen ($6.50) is just like your typical rabokki with chewy rice cake, eomuk (Korean fish cake), and instant noodles in sweet and spicy gochujang sauce, not too sweet, not too spicy. Just the way we like it!
Garlic Nest Baguette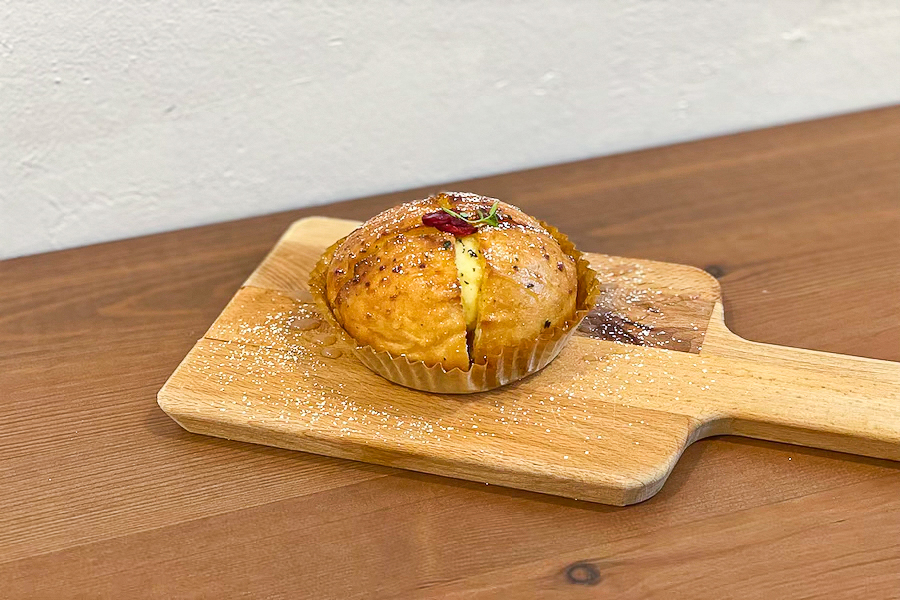 In the form of a bun, the Garlic Nest Baguette ($6.50) was filled with sweet and creamy garlic cream cheese in the middle. Crispy on the outside, soft and fluffy on the inside. We liked that the garlic was not too strong and harmonized well with the cream cheese.
Korean Cafe in SMU
Overall, O'BOK Dabang is a great place to eat and chill with friends. With affordable well-portioned mains, great coffee, and desserts, we picture this to be a popular go-to spot for SMU students!
Do take note that it gets really crowded during lunch or dinner breaks. If you would like to sit down and enjoy your cup of coffee and read a book, we suggest going during teatime instead!
Obok Dabang
70 Stamford Rd, #01-22A Li Ka Shing Library SMU, Singapore 178901
Mon-Sat, 10:30am-12:30am
*This is an independent review by MiddleClass.sg.
*Follow MiddleClass.sg on Facebook and Instagram for more food, travel, and trending stories!