O.BBa Jjajang has become a favourite among Jjajangmyeon lovers for its savoury and authentic flavours, attracting long queues. They have expanded by opening several express outlets in Singapore, including one in Woodlands!
Affordable Jjajangmyeon in Singapore
Nestled in the heartlands, O.BBa Jjajang Express is situated in the coffee shop at Koufu's headquarters. While there's ample seating available, we recommend arriving early to beat the lunchtime rush!
O.BBa Jjajang Express Menu
O.BBa Jjajang Express in Woodlands offers a menu featuring classic Korean dishes, including Kimchi Cheese Fried Rice ($8) and Ramen ($6.50). For an appetiser, you have the option to choose Pork Dumplings, available either fried ($3.50 for 3pcs) or steamed ($2.50 for 2pcs)!
Jjajangmyeon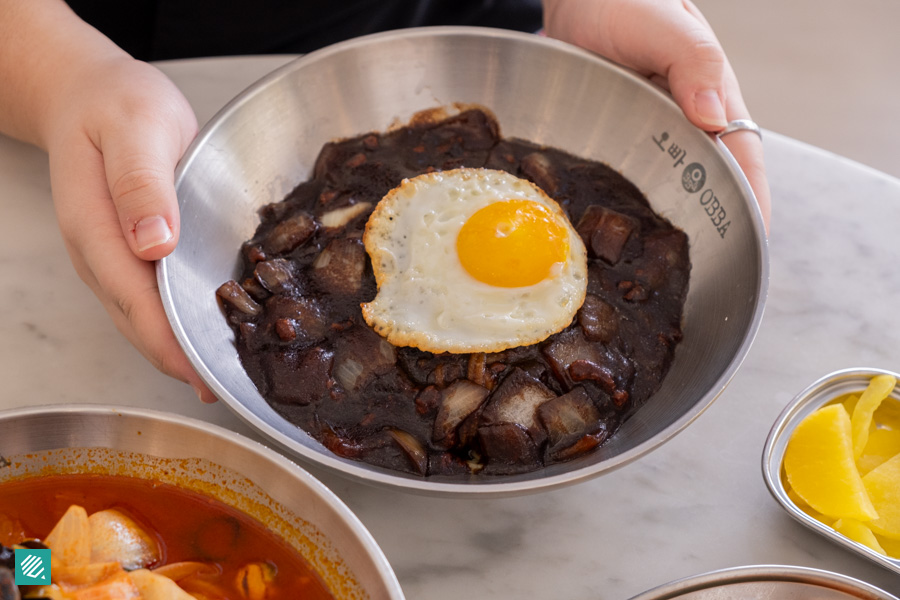 The highlight of the restaurant is their Jjajangmyeon ($7.50), mirroring the taste of their original outlet in Tanjong Pagar, priced at $15 per bowl. You can choose to add an egg or a piece of  sausage for extra flavour. 
The Jjajangmyeon had a subtly sweet flavour without being too "jelak". It also featured a thick gravy with a generous amount of meat, though we felt that more gravy could have been provided.
For rice lovers, there's the Jjajang Bab ($8.50), which is rice topped with the same delicious Jjajangmyeon sauce!
Tangsuyuk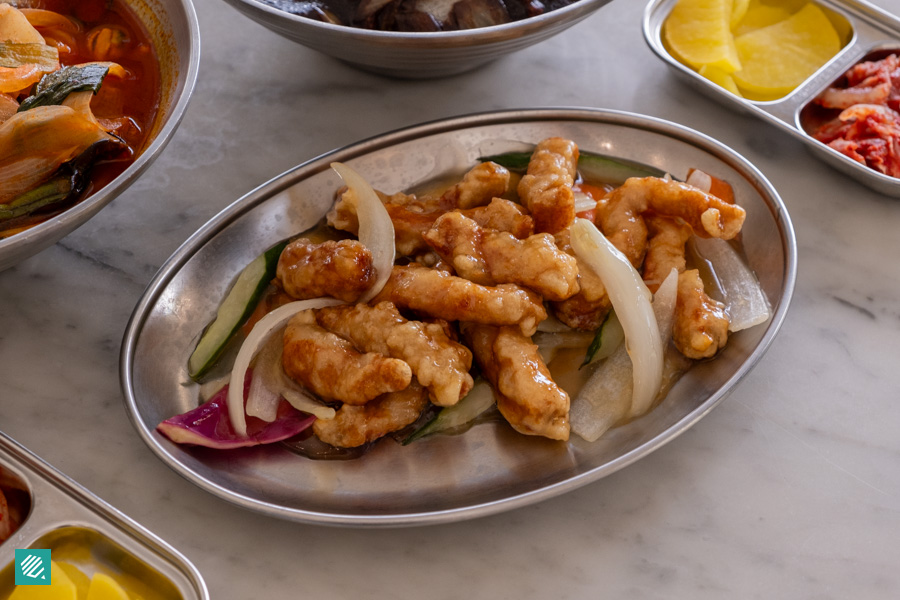 The Tangsuyuk ($13) here was chunky and meaty, featuring a batter that's not overly thick, enhancing the dish's texture. Even with sauce poured over it, the Tangsuyuk retained its crispiness without turning soggy.
While the dish was satisfying, a slightly larger portion would make it even more appealing considering its price point.
Jjamppong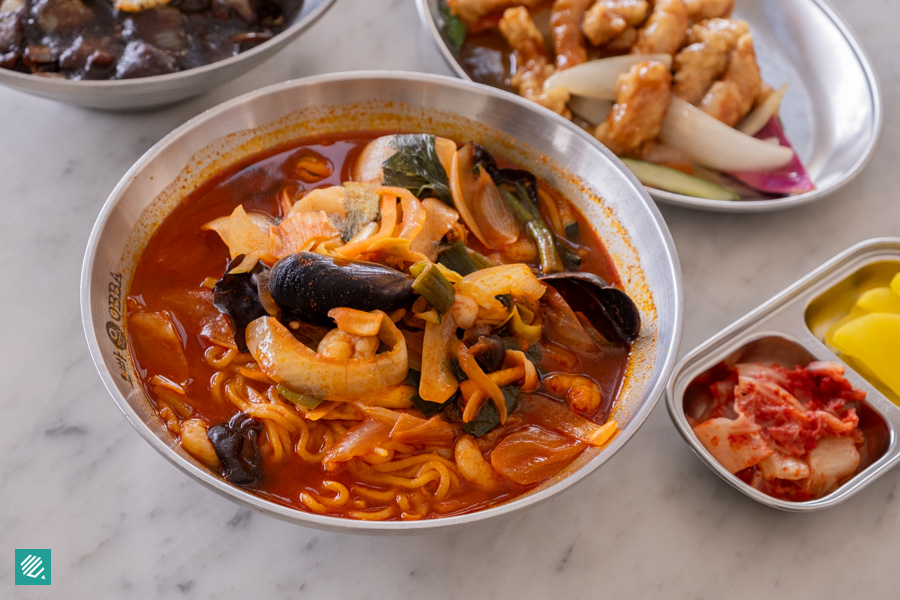 The Jjamppong ($9.90) had a generous serving of seafood and perfectly springy noodles.
The broth was sufficiently thick featuring a mild smoky taste along with a subtle spiciness. We did wish for a spicier broth, which could have improved the overall experience, at least for a spice lover like me! You can consider adding extra chilli powder to adjust the heat to your liking.
O.BBa Jjajang At An Affordable Price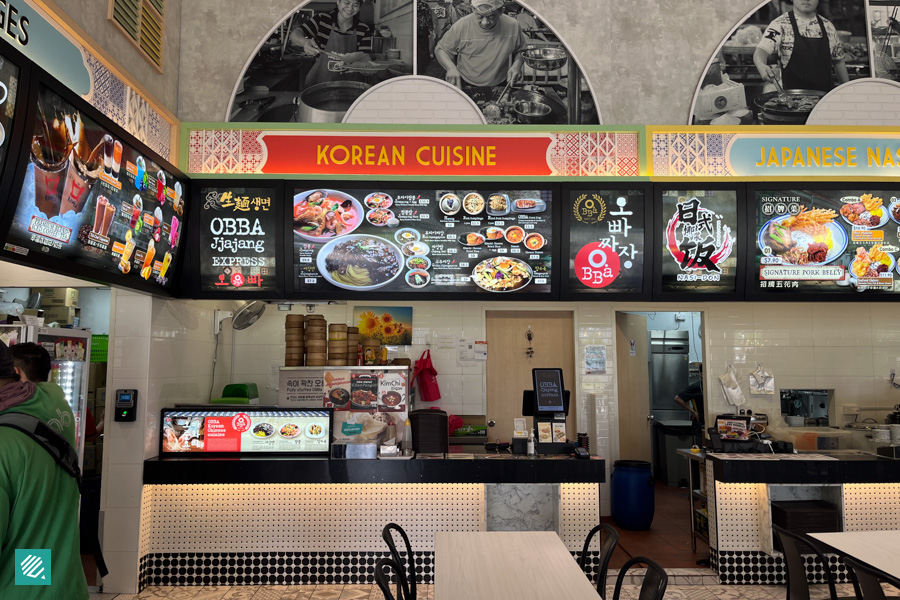 O.BBa Jjajang Express offers Jjajangmyeon at half the price of the Tanjong Pagar outlet, while maintaining the same delicious taste. This is an ideal spot for a quick and satisfying fix for your Jjajangmyeon cravings, especially if you're looking to avoid long queues at Tanjong Pagar!
O.BBa Jjajang Express (Woodlands)
1 Woodlands Height #01-01 Stall, #02, 737859
Mon – Sun, 10am – 8:30pm
*This was an independent review by MiddleClass
*Follow MiddleClass.sg on Facebook, Instagram, TikTok, and Telegram for more food, travel, and trending stories