Ranked No. 16 on Asia's Best 50 Restaurants 2022, Mingles is also South Korea's Best Restaurant from 2016 to 2022. Not only that, the fine-dining Korean restaurant has 2 MICHELIN stars, just one of the many achievements it has attained.
Mingles is helmed by Chef Kang Mingoo who is also the winner of the Inedit Damm Chefs' Choice Award 2021.
Located in the Cheongdam-dong area, which is home to other MICHELIN restaurants such as Jungsik and Kwon Sook Soo, Mingles occupies the entire 2nd floor of a building. They shifted to this new location back in 2019, which has a warm and welcoming atmosphere, coupled with plenty of natural light in the afternoon. The wooden elements help to bring out a certain traditional Korean element despite being in a modern setting.
Mingles Lunch Experience
Mingles has a fixed course menu for lunch which is inspired by nature and the seasonal ingredients change from time to time depending on the situation of the ingredients every day. For lunch, the price for the course meal was 125,000won. We made a reservation via their website, and a deposit of 125,000won was required.
Seasonal Bites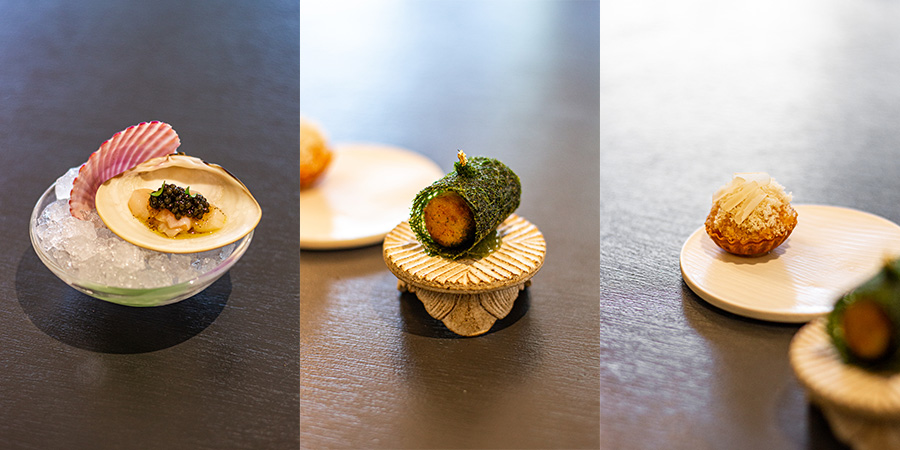 We started the course with 3 Seasonal Bites, which were a Clam with Caviar, Fried Hairtail with Kamtae Roll, and a Persimmon Tart with Cheese and Doenjang Tart. We especially enjoyed the last item, which was a nice blend of sweet & savoury flavours.
Namul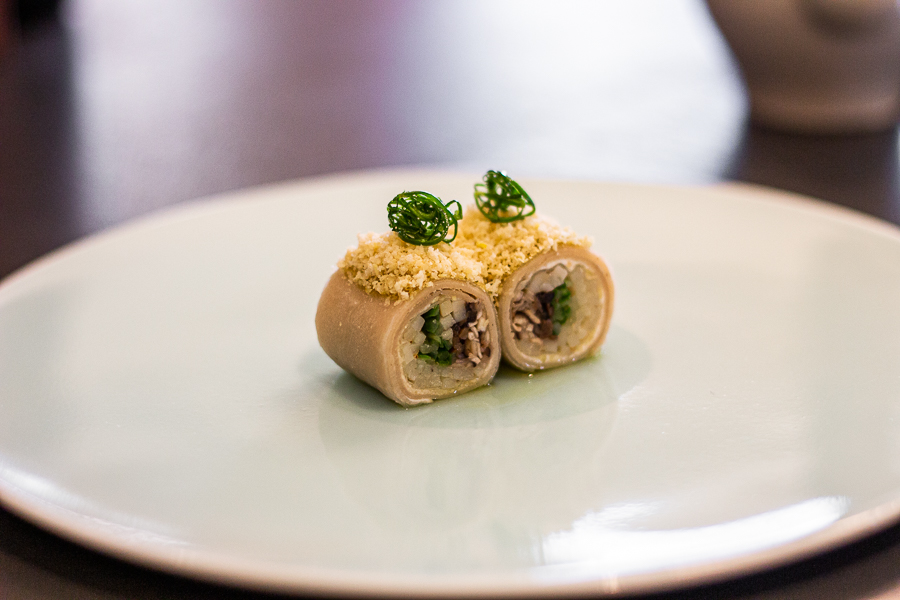 A buckwheat pancake wrap with ingredients like Neungi, Shiitake Mushrooms, Abalone, and Pine nuts inside. It's topped with some deep-fried cucumber peels. We could get distinct sesame oil notes from this, with a blend of soft and crunchy textures.
Ssam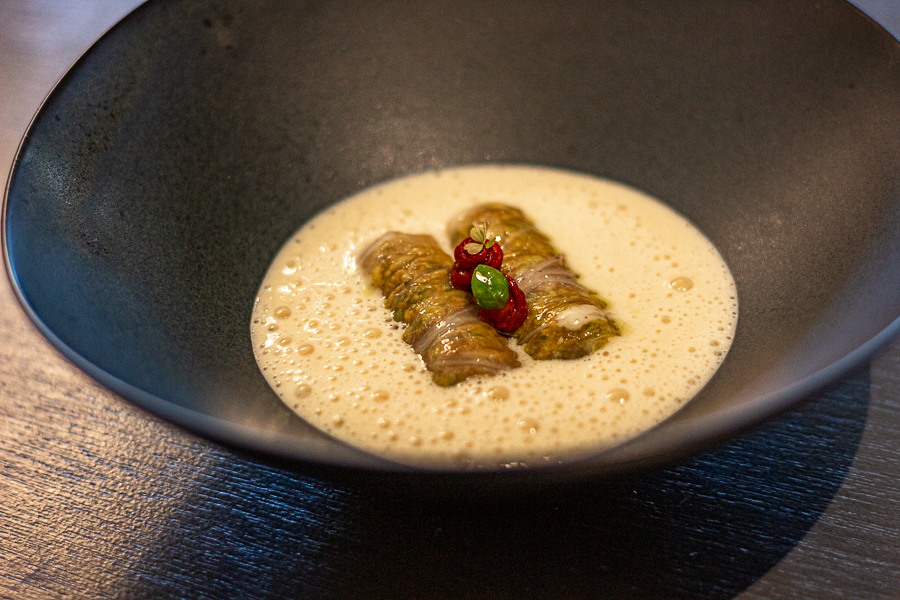 Mingles used napa cabbage to wrap ingredients like Hanwoo Short Rib, Tofu, and mushrooms together and presented it in a form of a Ssam, which can mean wrap in Korean. We loved how the earthiness and nuttiness of the soybean broth blended everything together. The dried tomatoes on top provided a tangy kick which was a huge contrast from the broth.
Sense of Jeju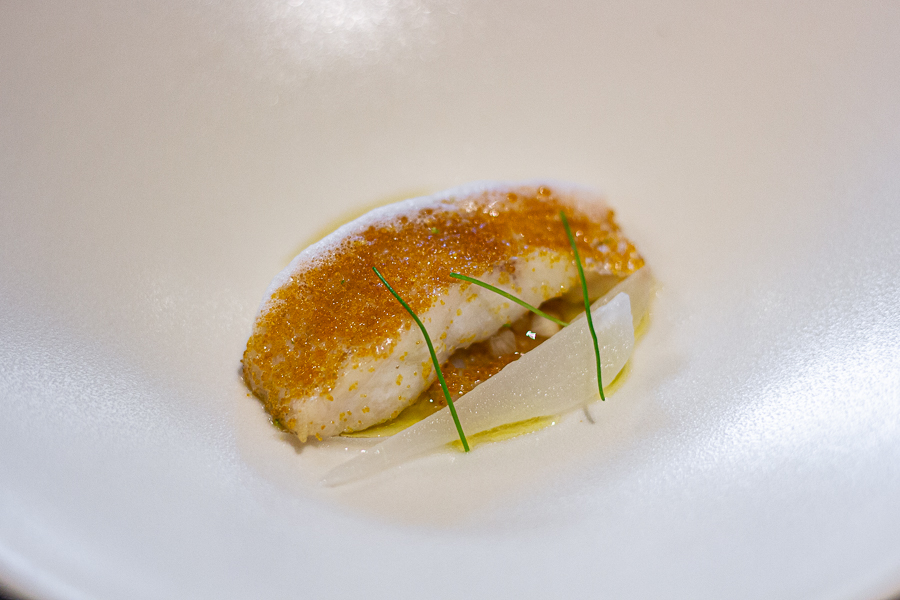 For this course, they serve a grilled seasonal fish, and during our visit, it was a Grilled Tile Fish. The dish was served with perilla oil, bottarga sauce, radish, and a hidden clam. The first bite in, there was a slight bitterness which was followed by the sweetness of the fish and a faint pinch of spice.
Black Chicken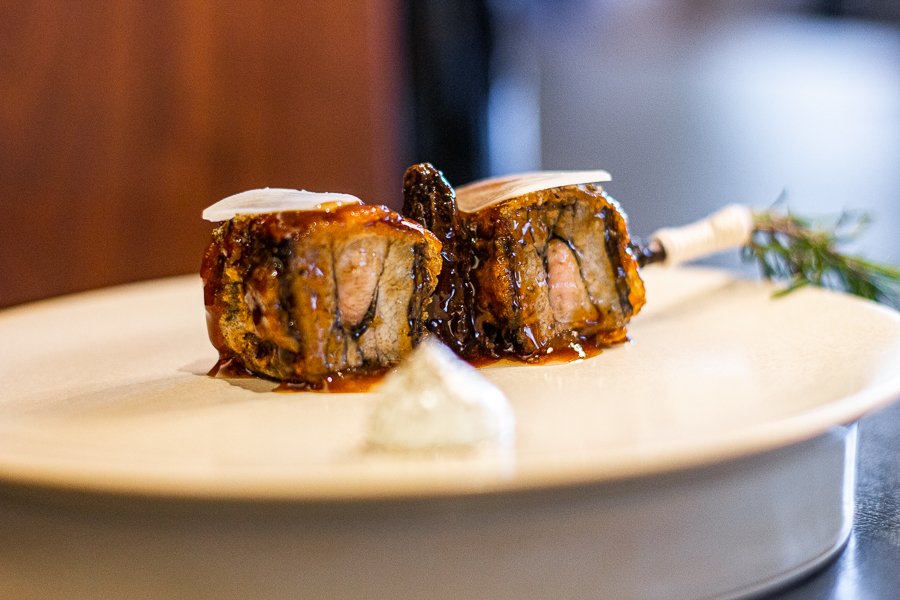 This was an additional order, which was 30,000won for 2 servings. While the dish might look like an ordinary chicken kebab from the outside, it was one of the best dishes for that meal.
The dish is made using black-boned chicken, also known as a Silkie Fowl. It's topped with pickled garlic and blue cheese crumble and served with a side of garlic aioli. In between the 2 squares of chicken was a piece of morel mushroom.
Within each piece of chicken, you can get different textures and an interesting pair of flavours that you wouldn't have expected just by looking at it.
Before moving on to the main course, we were served an organic apple kombucha with apple jelly as a cleanser.
Hanwoo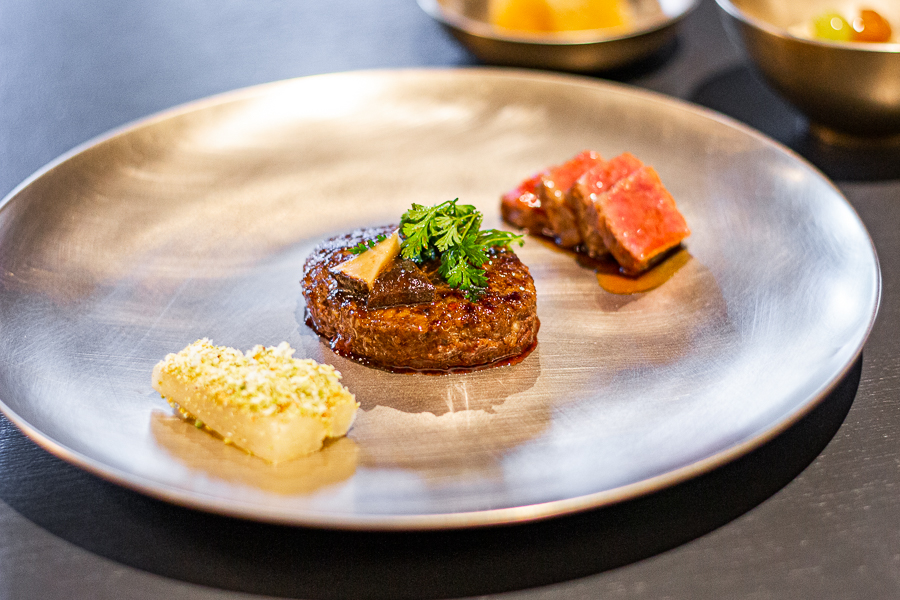 The main dish was made up of 3 different elements on the plate. In the center was a tteokgalbi with abalone topped with shiitake mushroom. On the side were sirloin hanwoo and grilled deodeok.
The dish was served with rice and white kimchi.
Everything on this plate was amazing, with the tteokgalbi bursting with juices and rich flavours, and the hanwoo grilled to perfection, with a balanced fat to meat ratio. If you feel any sort of greasiness from the meats, the white kimchi will help to wash it away.
Pomme Blanc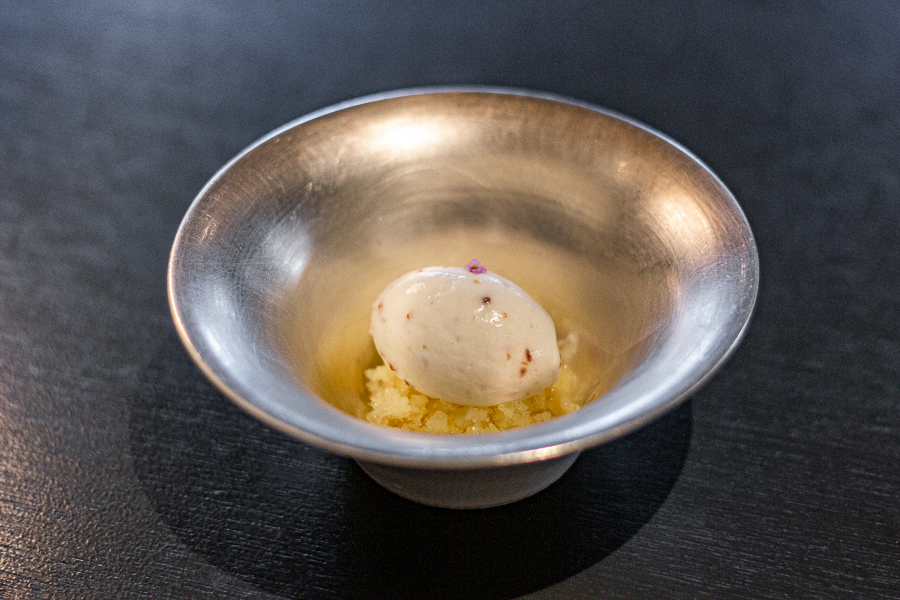 An apple compote and granita with fennel ice cream – this dessert was not too sweet and the apple flavours really shone.
Jang Trio
For the second dessert, you can choose between the Rice Trio or the Jang Trio, but we highly recommend the Jang Trio, a dish that has been with Mingles from the very beginning.
The dessert uses the 3 different main sauces of Korean cuisine, Deonjang which is bean paste, Ganjang, which is soy sauce, and Gochujang, which is Korean red pepper sauce.
You can find a Doenjang Crème Brulee at the bottom of the dish, decorated with soy-sauced seasoned pecans and gochujang puffs. This was a myriad of flavours, sweet, salty, and spicy which went so well together.
Beautiful Korean Sweets & Tea/Coffee
Ending off the meal with some delicious Korean sweets and Iced coffee from Fritz Coffee. There was a soybean paste macaron with caramel, perilla seed cookie, candied bellflower root, peanut cookie, and a black sesame doughnut.
2 MICHELIN Star Restaurant in Seoul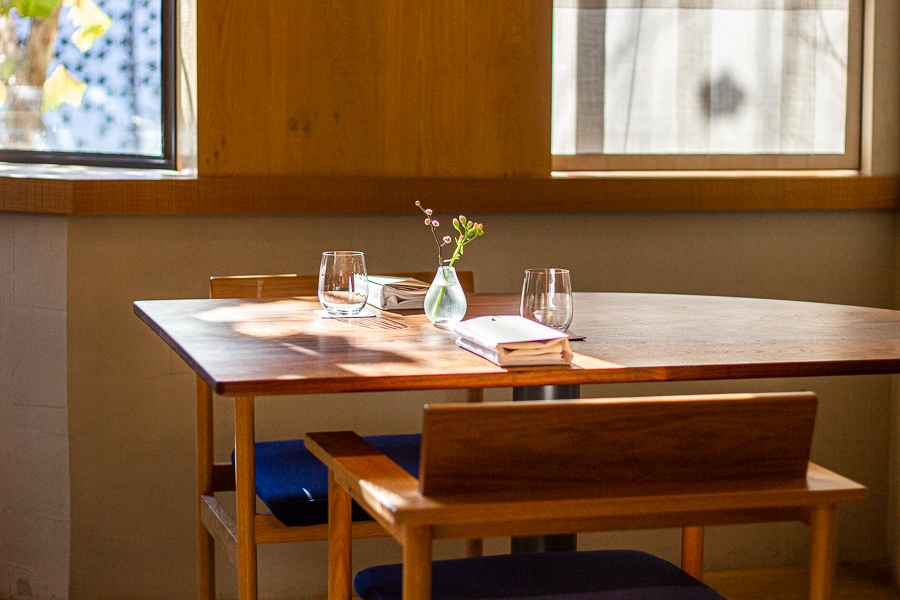 Mingles is definitely one to check out during your trip to Korea. Apart from the delicate and delicious dishes, the service was superb, and the staff spoke fluent English and explained each dish in detail. The manager, in particular, Mr Jinho Kim, made us feel welcome and was super professional.
With a change in the menu due to seasonal ingredients, we can't wait to try Mingles again.
Mingles (밍글스)
19, Dosan-daero 67-gil, Gangnam-gu, Seoul
Mon-Sun, 12pm-10pm, Break Time, 3pm-6pm.
Nearest Station: Apgujeong Rodeo Station, Exit 4
*This is an independent review by MiddleClass.sg.
*Follow MiddleClass.sg on Facebook and Instagram for more food, travel, and trending stories!