Pizza is a huge thing in Korea. When you think of Korean pizza, you think of sweet potato pizzas, honey and cheese combinations. However, the pizzas in Korea are usually huge and meant for sharing. Here's where GoPizza comes in.
Made for the solo diner, the Korean pizza brand is serving single pax fire baked pizza, so you no longer need to gather people to satisfy your pizza cravings.
Started By An SMU/KAIST Graduate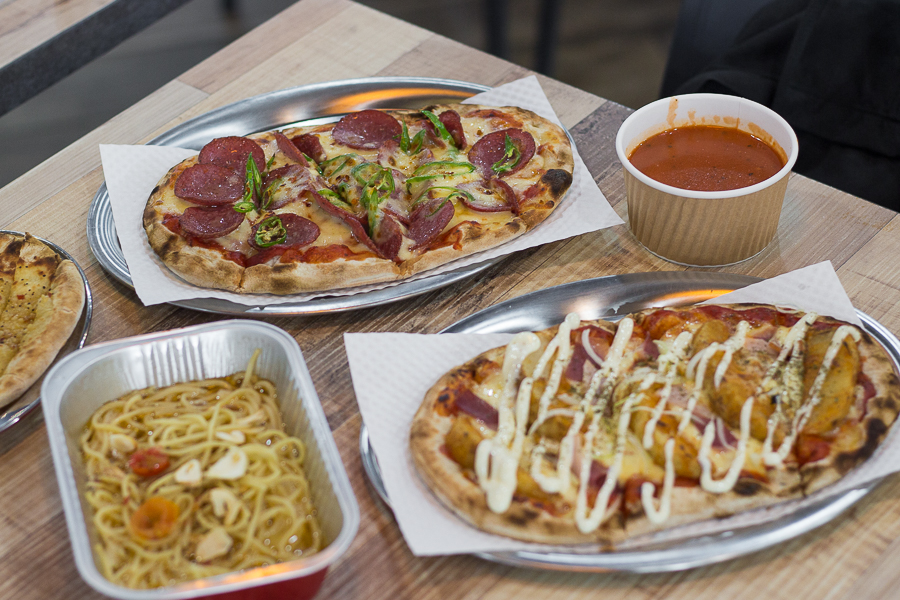 GoPizza was started by Lim Jae-Won who has a master's degree in engineering from KAIST, one of the most prestigious schools in Korea. Fun fact: he also graduated from our very own SMU!
If you're a fan of Korean variety, you would have come across GoPizza on tvN's latest variety show, Sixth Sense. Spoiler alert: the place is real.
The pizza brand came from humble food truck beginnings to what it is now, with multiple stores in Korea, Singapore and India.
In Singapore, there are currently two dine-in locations, IMM and Tampines One. However, they do offer islandwide deliveries via delivery platforms.
According to GoPizza, they are able to serve pizzas in a short time frame thanks to their par-baked dough and their patented oven, Goven, which has a rotating disc in the middle.
GoPizza Menu At IMM
There were 15 different pizzas to choose from at the IMM outlet, with more interesting ones being the Blue Cheese Pizza ($10.90), Chilli Crab Prawn Pizza ($12.90) and the Cheong-yang Pepperoni Pizza ($10.90).
The highly famed Sweet Potato Pizza was not available here but can be found on delivery platforms such as Deliveroo (the Orchard GoPizza outlet).
Cheong-yang Pepperoni Pizza
Topped with pepperoni slices and cheong-yang chili peppers, the spiciness of the cheong-yang peppers can be felt when you bite onto their seeds. It's a matter of luck because out of the 5 slices, only one was super spicy.
Otherwise, all you can taste is the sweetness of the pepper and the pepperoni.
Bacon Potato Pizza
One of the most popular pizzas in Korea is the Bacon Potato Pizza. The GoPizza version came with a piece of huge potato wedge for each slice, some bacon and a drizzle of mayonnaise.
It's nothing out of the blue, but it was a hearty and filling pizza.
Pizza dough wise, it felt like a combination of a thin crust pizza and a naan.
Aglio Olio
Besides pizza, GoPizza also offers a small menu of pasta such as Tomato Pasta ($7.90), Cheese Oven Pasta ($9.90) and a Fire Cheese Chicken Pasta ($10.90).
We tried the Aglio Olio ($6.90) which was slightly more watery than most Aglio Olios. It was slightly spicy but not as flavourful as we expected. Go for their pizzas instead.
Creamy Tomato Soup and Spicy Garlic Bread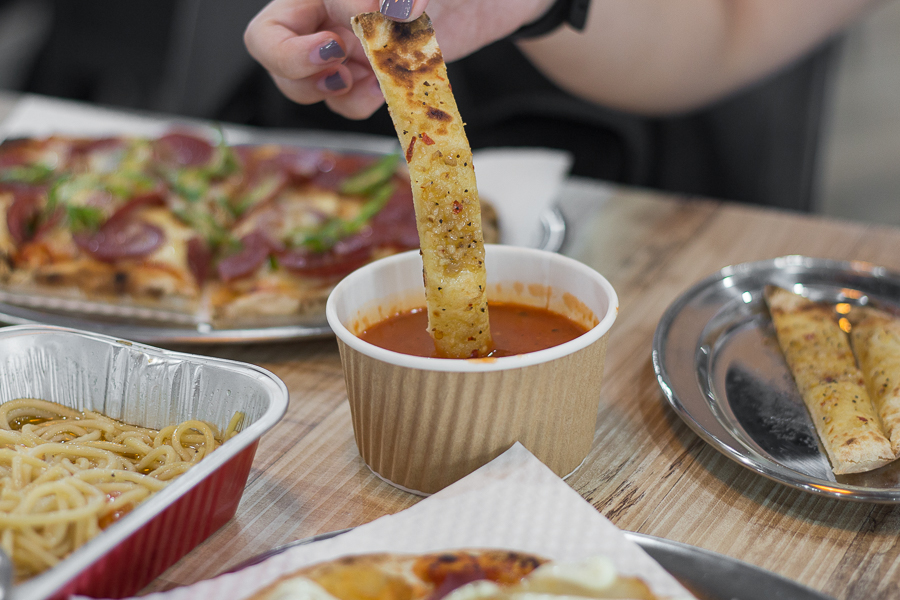 There was an opening promotion while we visited, so for every $10 spent, you can redeem a free creamy tomato soup and/or a spicy garlic bread. This promotion is valid till 4th October 2020.
The spicy garlic bread had a nice subtle spiciness to it, and from the looks of it, was made using the same pizza dough.
The creamy tomato soup tasted similar to the base of their pizzas and had a tangy kick to it.
Latest Korean Pizza In Singapore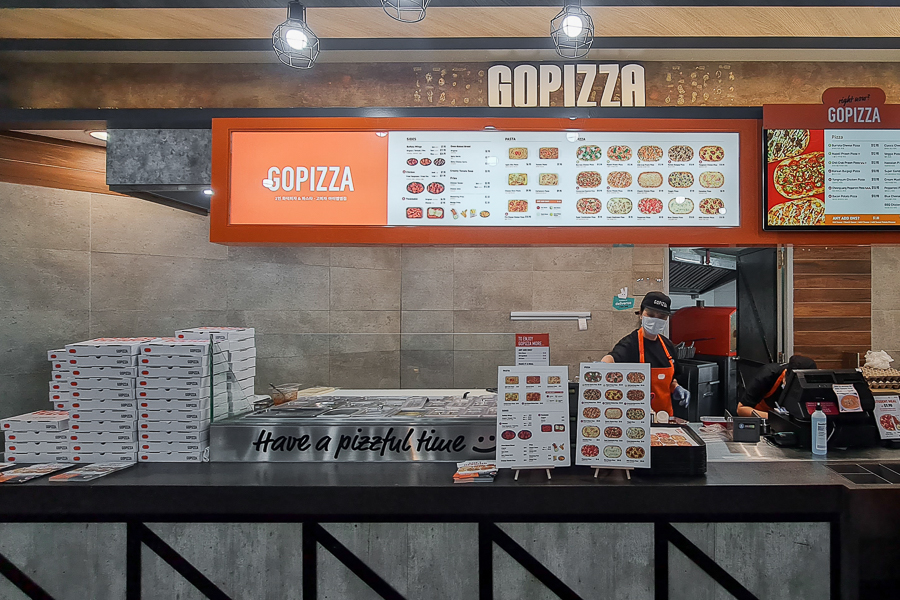 GoPizza is available for dine-in at IMM (Kopitiam) or Tampines One (Food Tempo). Delivery is also available through Grab, Foodpanda and Deliveroo.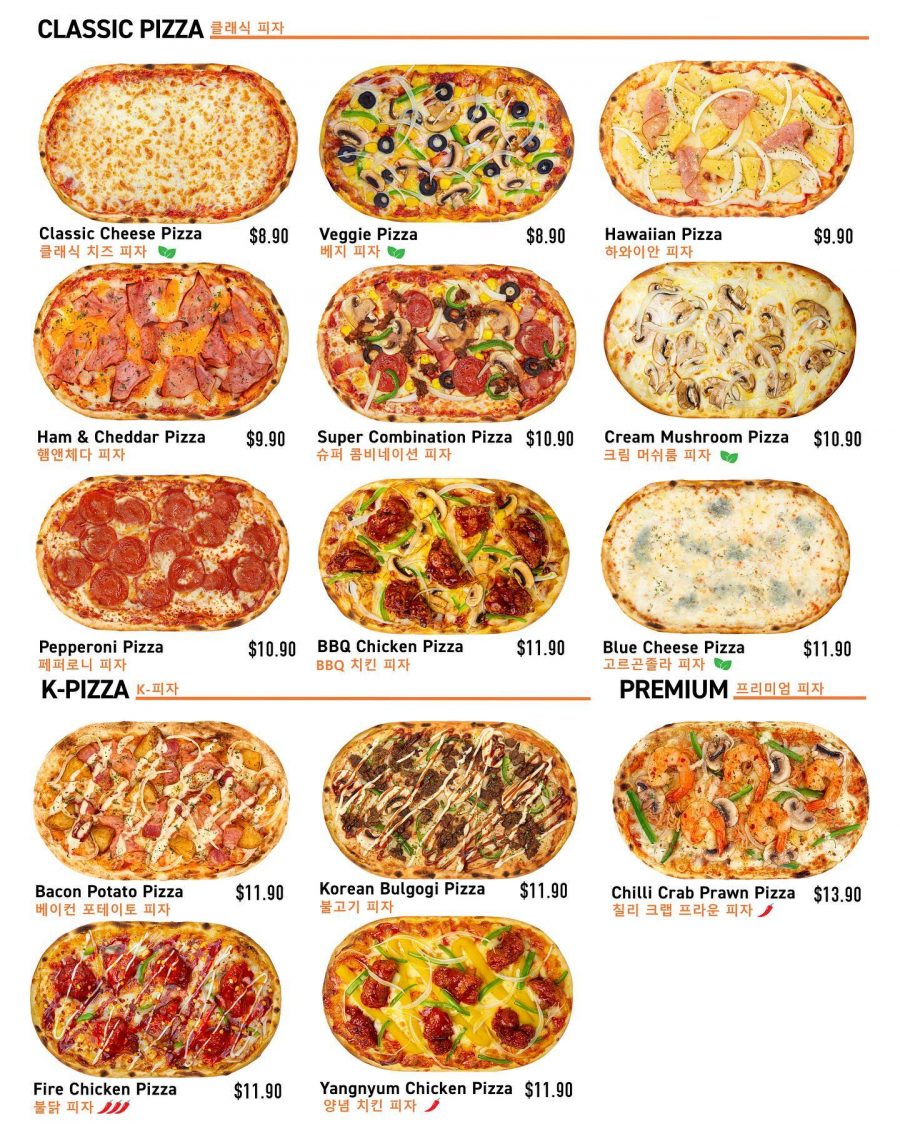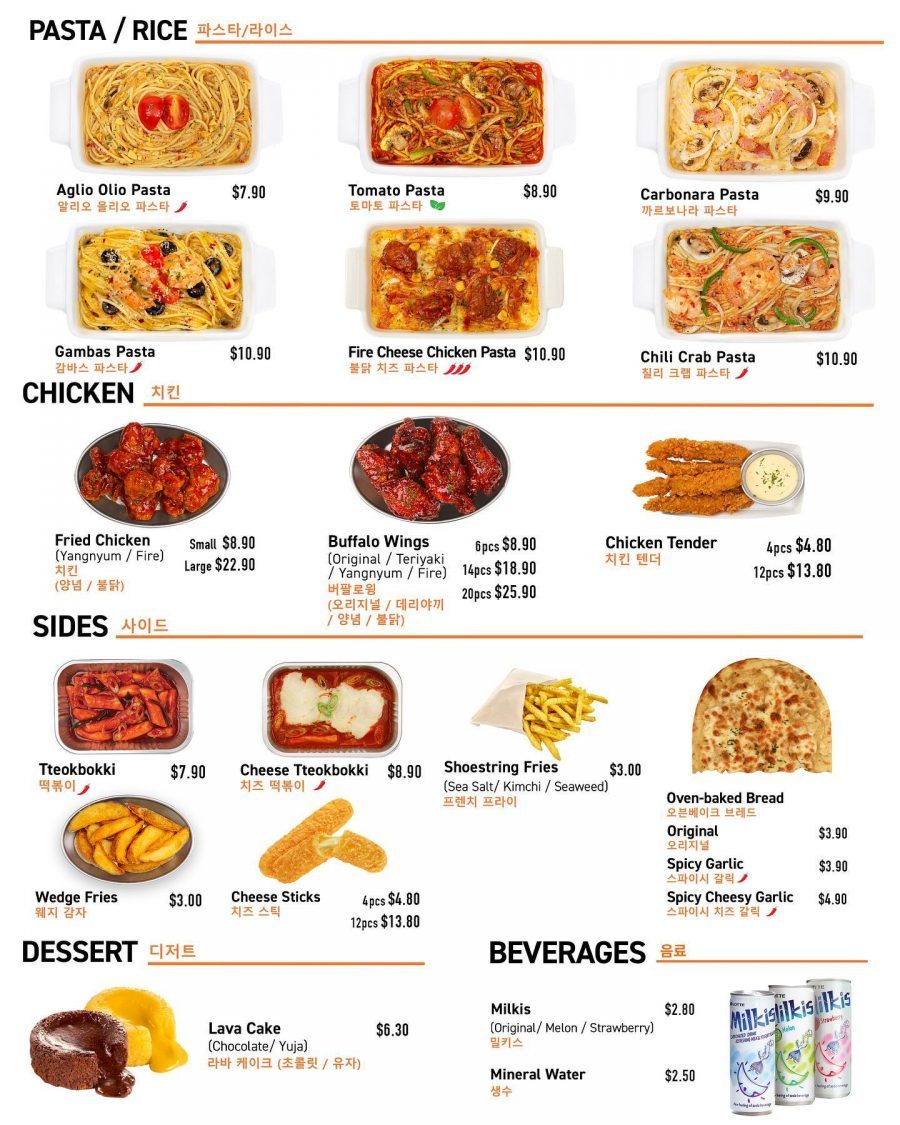 *Follow MiddleClass.sg on Facebook, Instagram and Telegram for more food, travel and trending stories!