Newly opened right beside Acoustics Coffee Bar along Neil Rd is Fav Grillbar, a Korean BBQ restaurant & bar serving familiar Korean favourites such as KBBQ and Makguksu, Kimchi Jjigae & more.
Korean BBQ Restaurant near Tanjong Pagar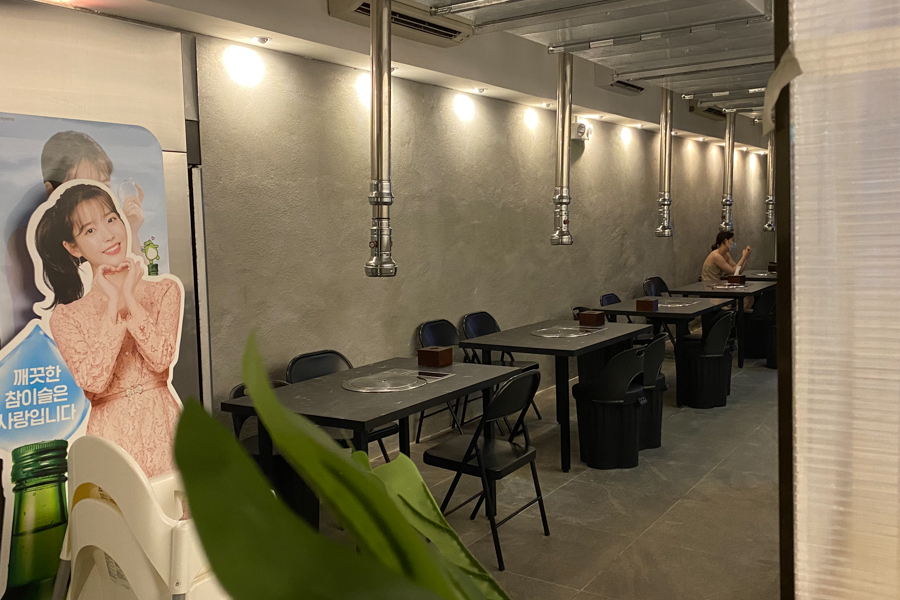 The interior of Fav.grillbar is simple and straightforward, with tables able to accommodate around 30 pax and a bar table that can sit up to 4 pax. The owner wanted the restaurant to be a place where people can come after work, and enjoy a simple beer, a dish, or two to relieve the day's stress.
Near the bar is also an open sky ceiling that makes the place feel taller and larger.
Menu at Fav Grillbar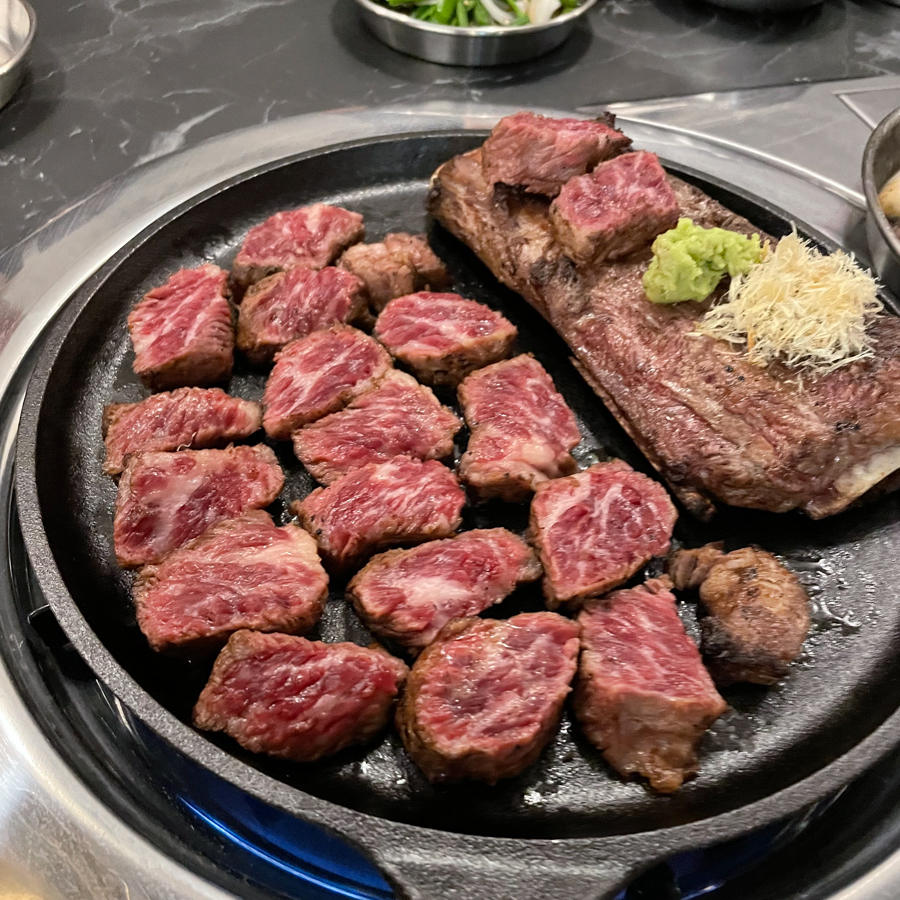 Being both a restaurant and bar at the same time, their menu is split into a BBQ one, alongside an anju menu, which is a Korean term used to represent food that goes well with alcohol.
For the KBBQ menu, you have the usual pork cuts such as Pork Belly ($22), Pork Jowl ($24) & Pork Collar ($24). For beef, they only have Beef Short Ribs ($42), which some of you may know as galbi in Korean.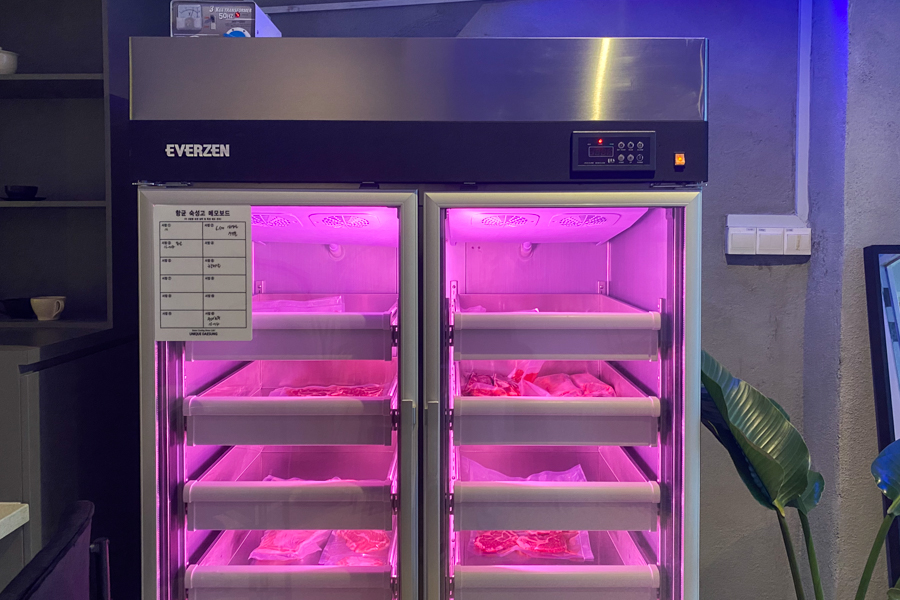 All their meats undergo an aging process and are all displayed in the fridge near the entrance of the restaurant.
For the best value for money, opt for their sets, such as the Pork Set ($65) which is good for 2-3pax and comes with Steamed Egg and side dishes. If you're more of a beef person, the Beef Short Rib Set ($88) is also good for 2 pax.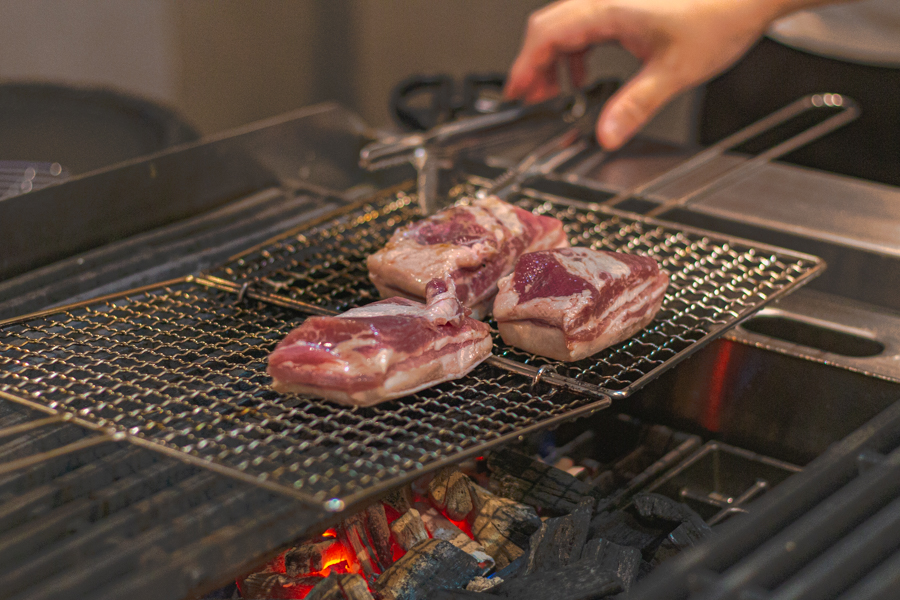 They also have soups like Kimchi Jjigae ($18), Doenjang Jjigae ($18), and Soondubu Jjigae ($18) to go with your meal.
As for the Anju menu, dig into menu items that will call for another shot of soju, such as Spicy Sea Snail ($35), Charcoal Spicy Chicken BBQ ($35), and Beef Bulgogi Stew ($38).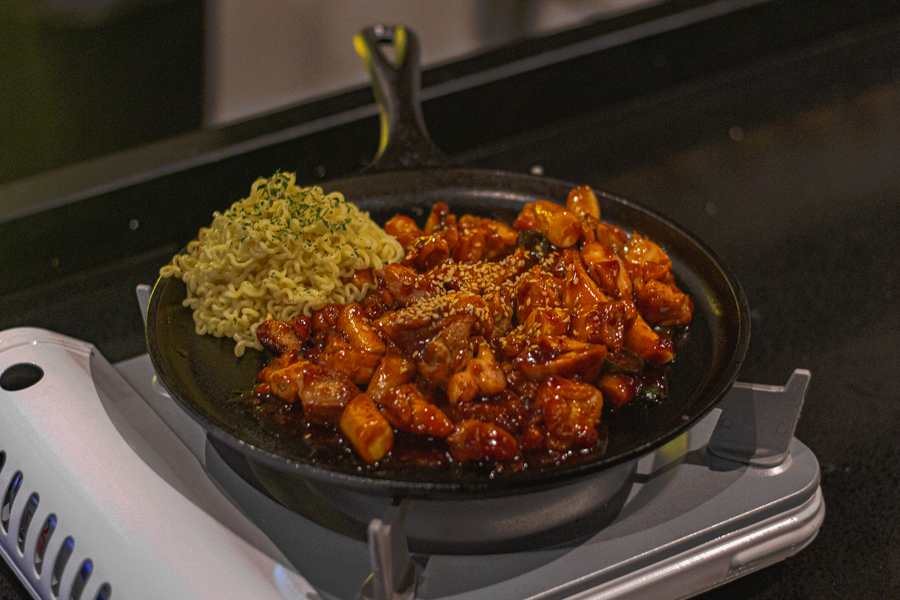 If you've ever tried Gcova Chicken (지코바 치킨) in Korea, you'll be familiar with the Charcoal Spicy Chicken BBQ ($35) which reminded us exactly of that! Filled with rice cakes and tender charcoal-grilled chicken covered in a spicy sauce, it was addictive and stress-relieving.
The best part was the noodles on the side, which you mix in the sauce!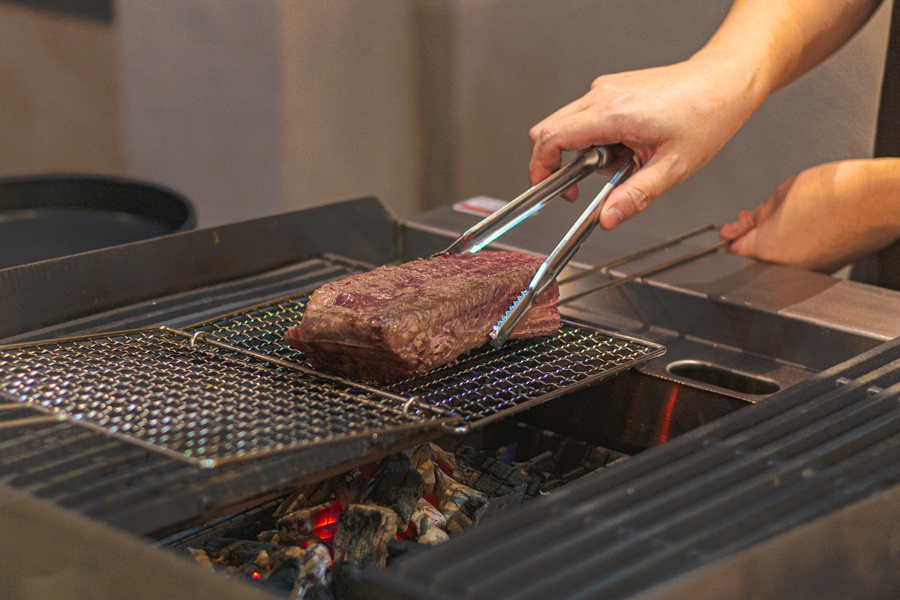 As for their BBQ, the meats are first grilled over a charcoal fire in the kitchen before being served on a hotplate at your table, where it's further grilled till done. This added a nice charcoal smokiness to the meat. Since the meats underwent an aging process, they were tender and juicy.
Served alongside the BBQ meats were your usual ssamjang and wasabi. However, there was something we found unique, which was a small plate of fine dried pollack fish floss to pair with your meats.
The combination of land and sea provided a unique contrast of flavours with the fish floss adding just the right amount of seasoning for the meat.
Drinks At Fav Grillbar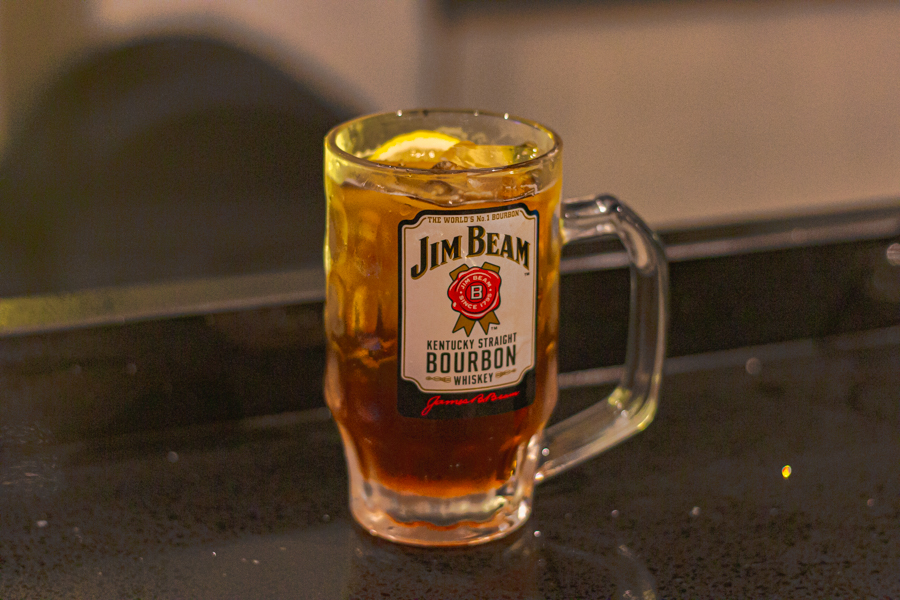 Apart from your usual soju & beer, Fav Grillbar serves 3 unique concoctions. They have Honey Makgeolli ($38) served in a jug, Green Plum Soju Tonic ($15), and Earl Grey Highball ($15).
If you're a fan of Korean variety shows, you'd know that the Earl Grey Highball trend in Korea was started thanks to SHINee's Key making this drink on 'I Live Alone'.
We tried the whiskey-based cocktail and were pleasantly surprised at the taste. It could be a hit or miss for some, but for earl grey lovers like us, this cocktail was a pleasant one.
KBBQ Restaurant in Tanjong Pagar
While Fav.grillbar doesn't have an extensive menu as compared to other Korean BBQ restaurants in Singapore, it does have the items one usually orders at a KBBQ joint. With the side and bar menu, solo diners can also find refuge at Fav Grillbar after a long day's work.
Fav.grillbar
63 Neil Road, Singapore 088896
Mon-Sat, 5pm-12am
*This is an independent review by MiddleClass.sg
*Follow MiddleClass.sg on Facebook, Instagram, and Telegram for more food, travel, and trending stories!