Utilizing the space at Mad Nest is Breakfast Grill, a popular online business turned physical store offering hearty sammies, or sandwiches in layman's terms.
Sammies in the East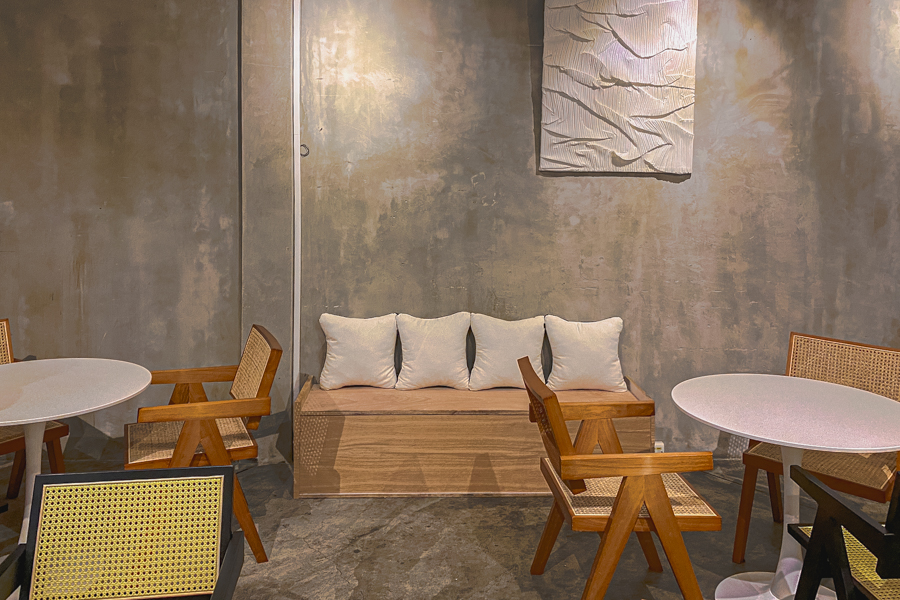 The 27-seater cafe officially opened its doors to the public on Feb 8th. The space is simple, with concrete floors, white walls, and chairs with rattan/wood elements.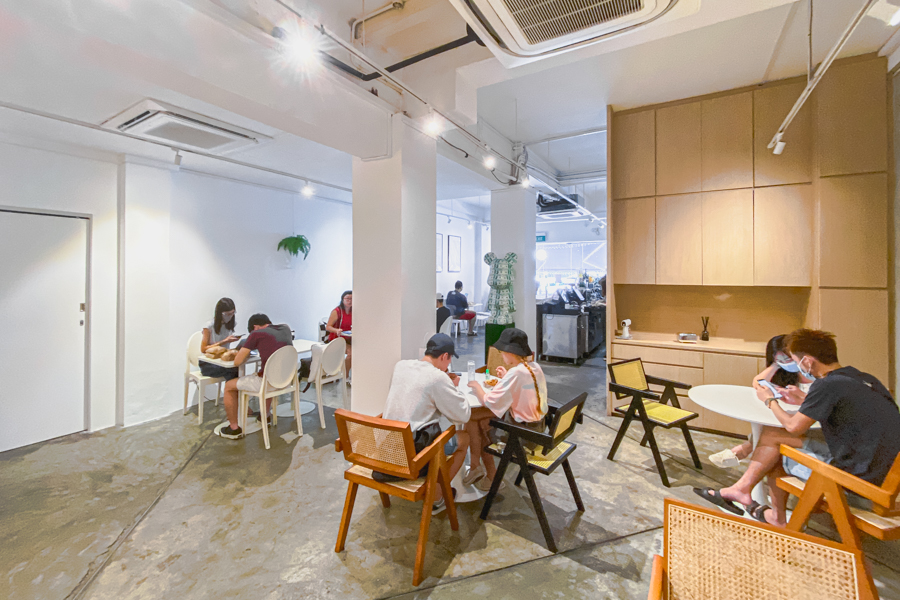 We arrived at 8am, only to find ourselves waiting outside (with a queue no less) for nearly 20 mins before the store was open. Ordering is done at the counter and the food will be served to your table.
Menu at Breakfast Grill
The all-day menu mainly consists of sammies and small bites. For the sammies, there are 9 different options to choose from. We had our eyes on the Cheeses ($10) which is their version of a Grilled Cheese, loaded with 6 different types of cheese. However, despite arriving early, the menu was unavailable.
Other options include Classic Brekkie ($14), Chicky ($14) and Sunday Cals ($12) which is filled with creamy egg salad, crispy spam, and bacon bits.
For bites, you can find an array of fries such as Truffle ($9.5) and Spicy Spam Fries ($11.5). Do note that the bites are only available after 11am.
Hot Chick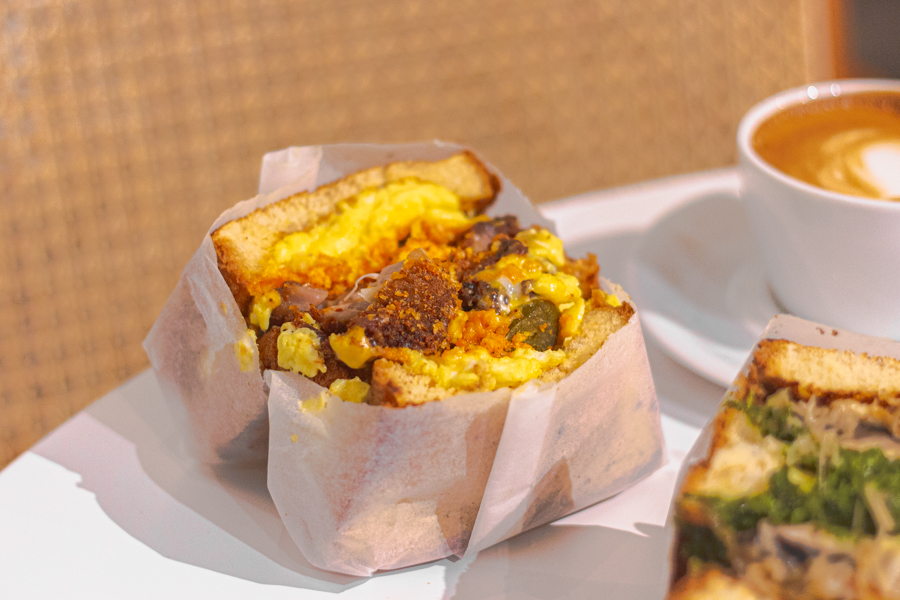 The staff at the counter recommended the Hot Chick ($15.5), quoting it as their number one bestseller. The sammie came with five spices deep-fried chicken thigh, scrambled eggs, cheesy jalapeno Cheetos, and housemade garlic aioli.
Firstly, we really liked how the bread was toasted evenly and came with a slight crisp. The chicken was juicy and thick, and the addition of the jalapeno Cheetos was pretty interesting. The scrambled was also done perfectly, soft and fluffy, just how we like it.
The sammies here are served without a plate and utensils, so it might get a little messy especially with the generous amount of filling.
Magic Mushroom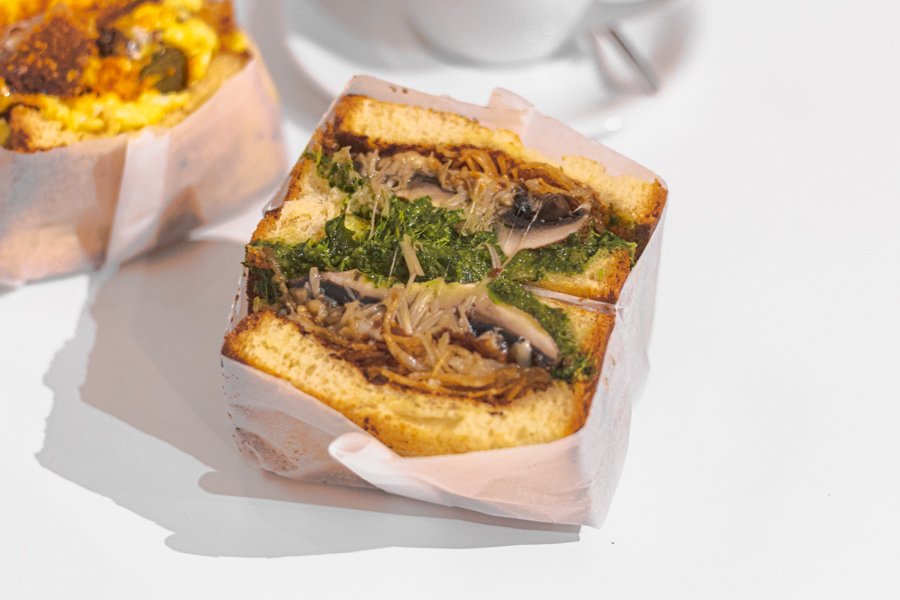 A meatless option on their menu is the Magic Mushroom ($14.5) which comes with baked portobello, creamed spinach, and crunchy enoki mushroom. We loved the contrast of textures in this particular one, with the juicy portobello and crunchy enoki.
We couldn't really taste the creamed spinach due to the earthy flavours of the mushroom, but overall, this was a great sandwich especially if you're looking for a meatless option.
White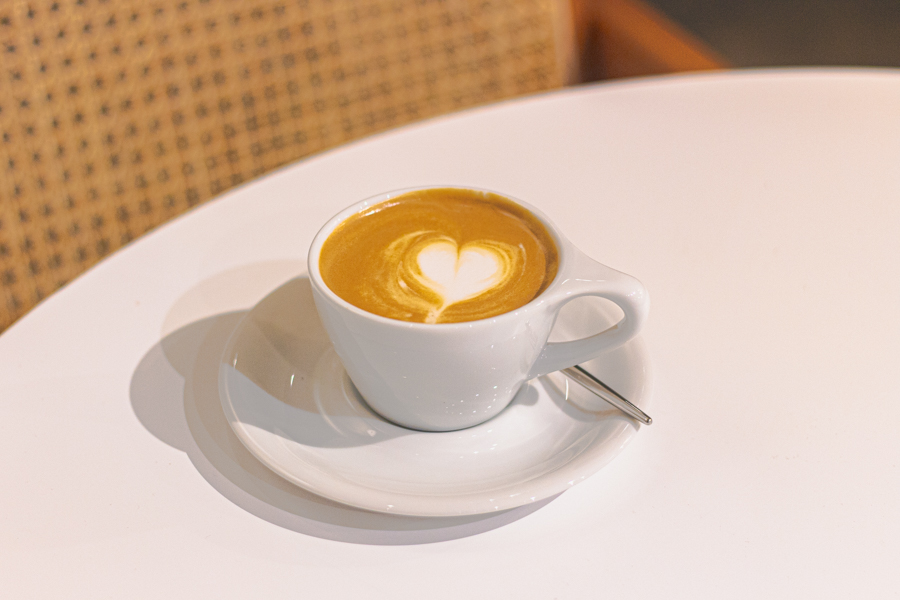 The coffee menu is limited, with only 3 items: Espresso, Black, and White. Coffee was pretty average with the White ($5) having a tinge of acidity at the end of each sip.
Other beverage options include teas, juices, shakes, and kombucha.
Hearty Sandwiches in the East
There seems to be quite a number of places specializing in sandwiches/sandos/sammies popping up in Singapore. Bloom Coffee down the road is also another cafe serving sandwiches (sangas to be exact).
Breakfast Grill does serve decent, filling sandwiches, but they do need to sort out a couple of operation and logistic-related issues. The waiting time for a sammie took nearly 30 mins, and they got our order wrong (served the wrong sandwich to us). We also noticed other tables who ordered before us receiving their orders later than us. Hopefully, the team manages to refine their workflows in the near future.
Promotion: From 11 to 13 Feb, there will be a 1-for-1 for the Sammies (except Cheeses) for the first 40 customers.
Breakfast Grill
380 East Coast Road, Singapore 428986
Mon-Sun, 8am-4pm
*This is an independent review by MiddleClass.sg.
*Follow MiddleClass.sg on Facebook and Instagram for more food, travel, and trending stories