From now till 31 Dec 2022, renowned steakhouse Bedrock will be selling a selection of gourmet burgers for the very first time! Known as BR by Bedrock, the pop-up concept will be setting up camp at Oriole Coffee + Bar, where you can opt for either dine-in or takeaway.
From Juicy Beef Burgers To Lobster Burgers
Featuring 7 different burgers on their menu, each potato bun is freshly made with Yukon Gold mashed potatoes and baked to perfection, which provides a delightful fluffy yet dense texture. Each burger is also served with Dutch thick-cut fries and piquant house-made pickles, which were crisp and crunchy!
We tried 4 out of the 7 burgers, and here's what we thought!
Catch 96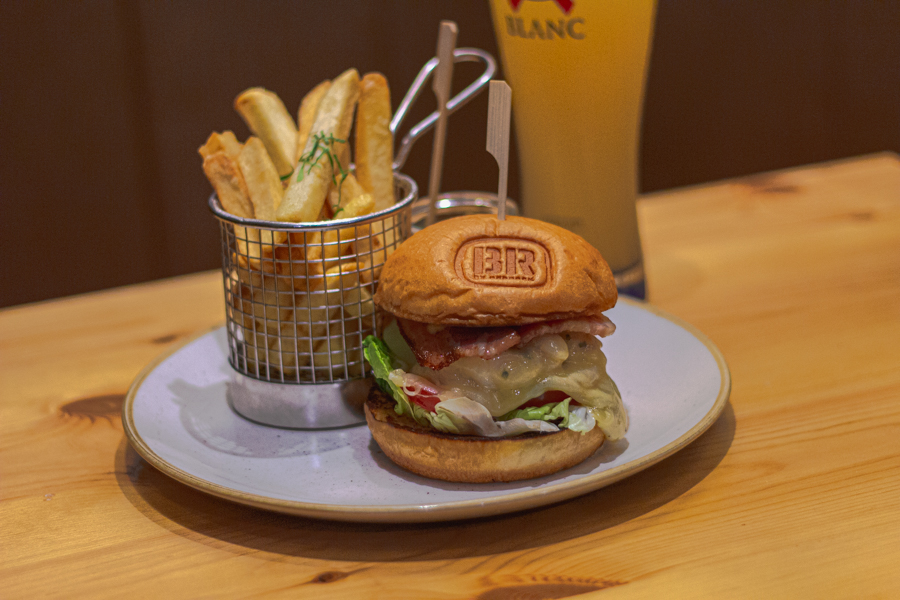 Catch 96 ($48++) is the only seafood option on their menu and features a 150g Canadian lobster tail sandwiched between their potato buns. The lobster tail is first poached in water with butter before being tossed in Bearnaise sauce. It is accompanied with sous-vided thick cut bacon and slices of Gruyere and Jack Cheese.
We loved how this was not too cloying despite the creamy flavours, and the lobster was cooked well, with no rubbery flavours at all.
Mighty N' Cheesy
Featuring two 80g US Prime Beef Patties with caramelized onions, gruyere and Jack cheese is the Mighty N' Cheesy ($32++), a classic burger that's bound to satisfy your burger cravings.
The Smokin' Gun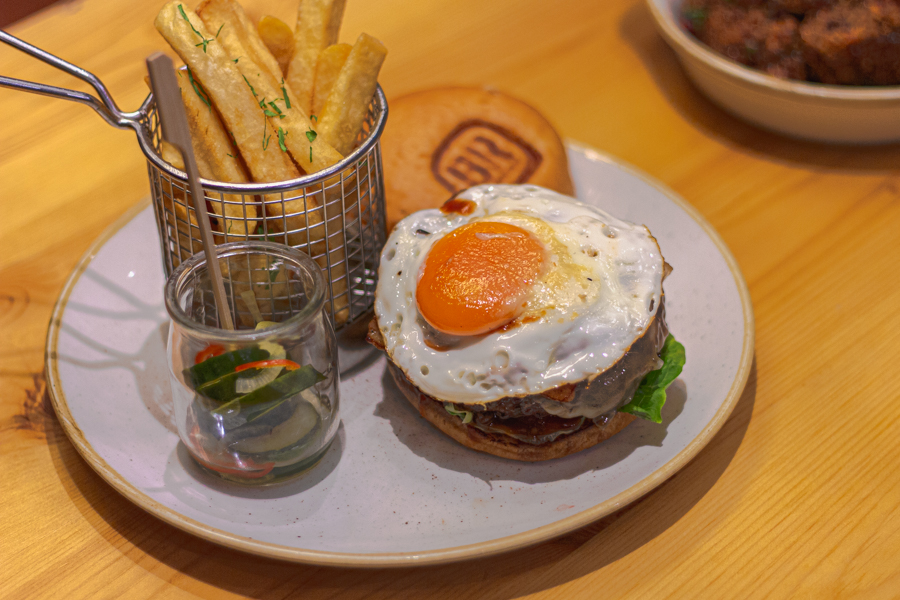 Coming with a thick, juicy 200g US Prime Beef Patty brushed with a BBQ sauce, layered with a perfectly cooked sunny-side up egg, grilled thick cut bacon and oak-smoked aged cheddar cheese – you can expect a burst of deep, smoky flavours from The Smokin' Gun ($34++) which was one of our favourites for the night.
Avalanche
The Avalanche ($42++) features a tender 150g Australian short rib braised in red and white wine and seared upon order. Joined together with smoked ham and Gruyere cheese, the burger is complemented with a zesty house-made chimichurri mayonnaise!
Wings by Oriole Coffee + Bar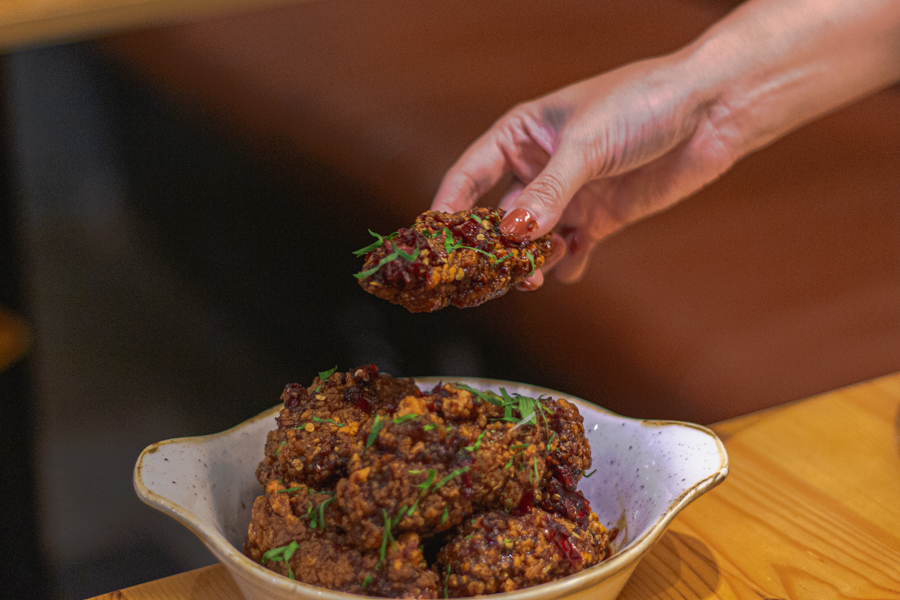 To add on to the experience, you can also opt for some Wings by Oriole Coffee + Bar ($16++) which have an amazing crispy texture. Each wing is evenly coated with a spicy sweet sauce and topped with some sliced red chilli.
BR by Bedrock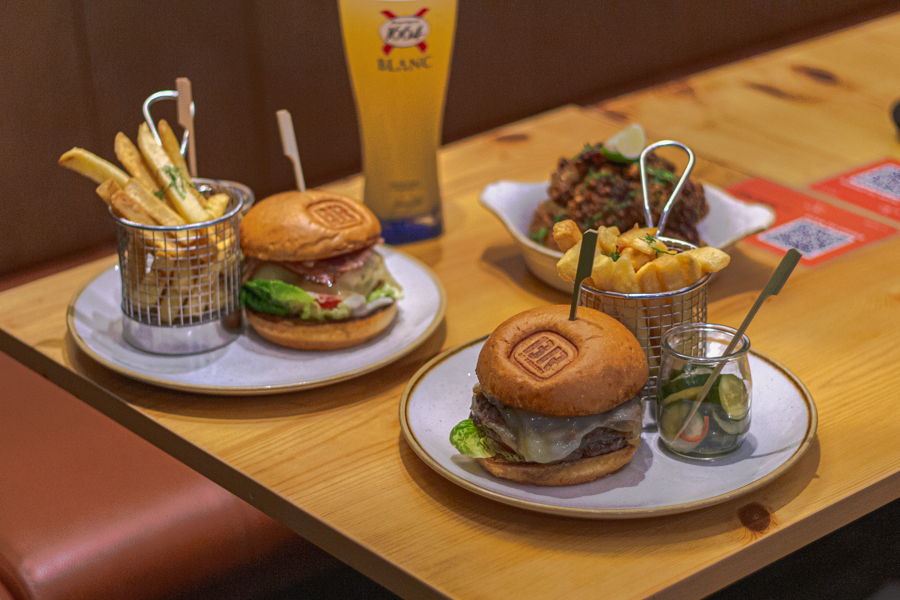 Other burgers include Chick-A-Boo ($29++) which is a grilled herb-marinated chicken burger, Bun Jovi ($42++) a striploin steak burger with fluffy scrambled eggs and The OMG ($32++), which is a classic featuring caramelized onions, sauteed button mushrooms and melty Gruyere cheese.
Promotions
From now till 11 Sept 2022 for dine-in only, every purchase of a BR by Bedrock Burger comes with a complimentary half-pint draft beer of Kroonenberg Blanc, Asahi "Super Dry", or Connor's Stout Porter.
*Follow MiddleClass.sg on Facebook, Instagram, and Telegram for more food, travel, and trending stories