From 2 May 2023, Singapore's first Allpress Espresso Cafe and retail pop-up store opens at 73 Duxton Road for a duration of 6 months.
The brand comes from Auckland, New Zealand, and has made its way around the world, establishing itself as a specialty coffee roaster. The brand uses a unique and custom 'Hot Air Roaster' that ensures evenly roasted coffee beans and consistent flavour.
Allpress Espresso Cafe in Tanjong Pagar
The space at 73 Duxton might seem familiar to some as it used to be where Amuse Dessert Co was located. The pop-up cafe retains most of the interior from the previous cafe with a stronger Allpress Espresso branding.
However, the unique thing about the pop-up is not the interior, but the menu!
Allpress Espresso Pop-Up Cafe Menu
Here, you'll find two Allpress Espresso signature medium roast blends. The Allpress Espresso Blend is a classic, well-balanced blend with sweet and complex notes of caramel, milk chocolate, and dark fruits, while the Browns Mill Organic blend comes with a slight acidity coupled with toffee and juicy citrus notes.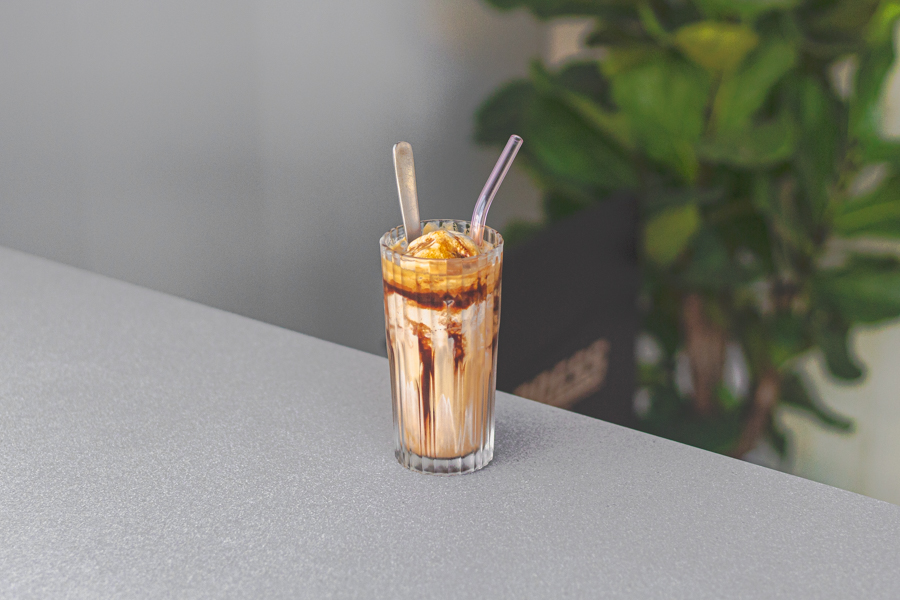 Apart from the usual menu items like Espresso ($5), Long Black ($5-$6), and Flat White ($6-$7), there's also an Iced Latte Float ($11) that comes with a scoop of artisanal Allpress Dulcey Latte ice cream.
For filter lovers, the pour-over features a seasonal single-origin Peru Estrella Divina ($8-$9) brewed using either the V60 or Kalita brewer. One can expect delightful notes of apricot, crisp red apple, and hazelnut from this.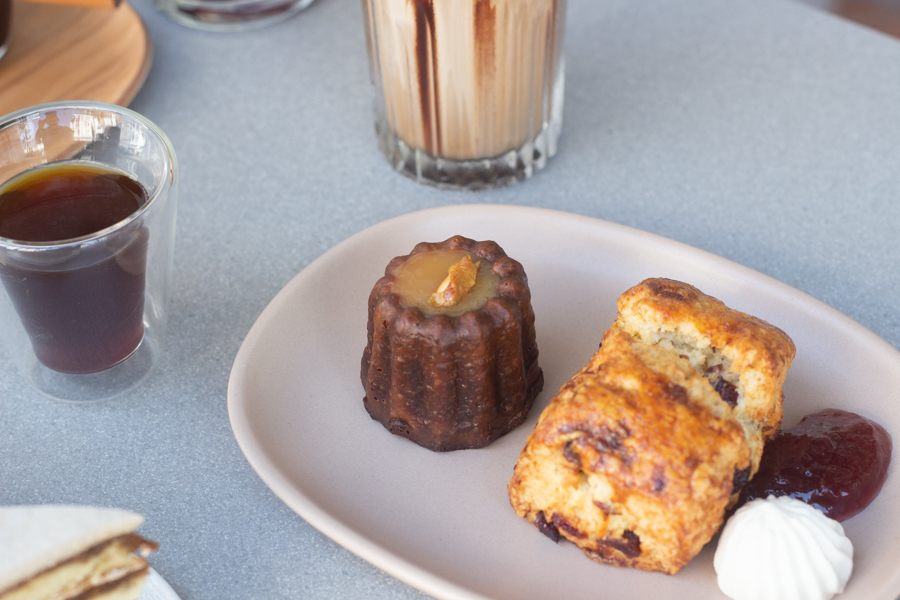 To go with the drinks, there's also a food menu conjured by the team behind The Dark Gallery with items such as Vanilla & Cranberry Scones ($4.5), S'mores Dark Chocolate Brownies ($6.5), and Bagels ($3.5).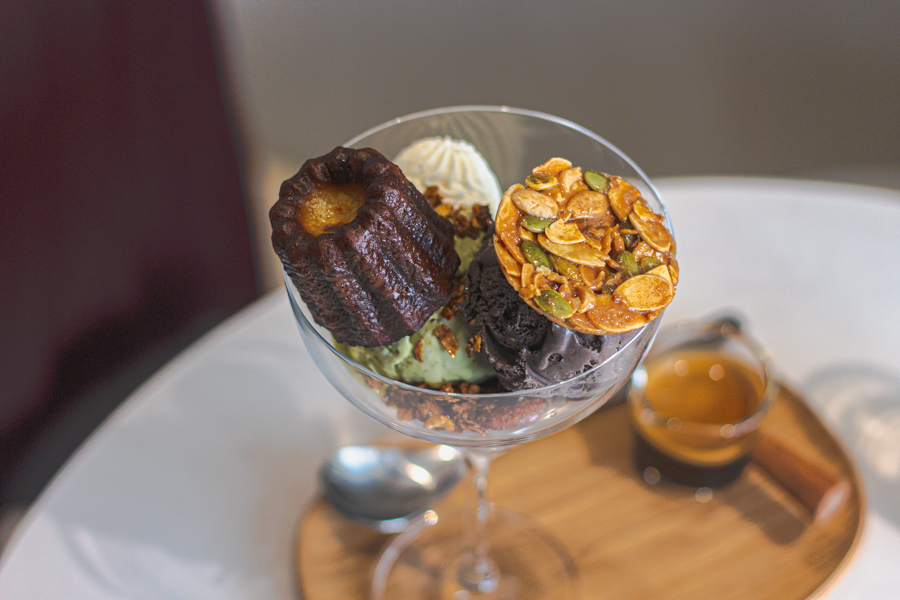 Dessert lovers will enjoy the Affogato Sundae ($16) which comes with two scoops of ice cream of your choice, a freshly-baked canale, crispy almond Florentine, and two shots of espresso. We opted for a scoop of Pistachio and a scoop of Allpress Dirty Caramel Chips.
There are a few exclusive flavours made using Allpress Espresso, such as Cold Brew Sorbet, Mocha, and Dulcey Latte.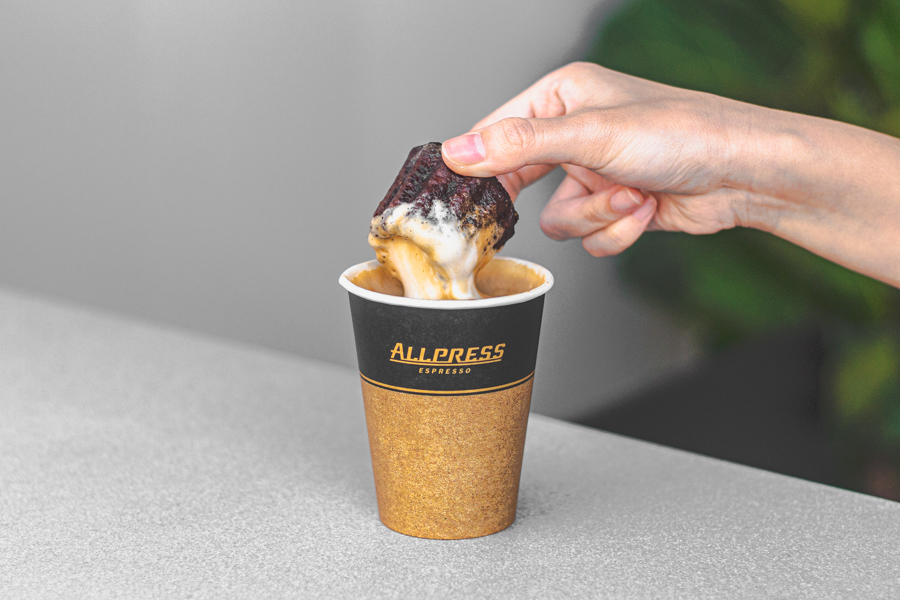 We absolutely loved the Canele, which was served together with the affogato. We also ordered the Salted Caramel version ($4.5) which amazed us with its texture and flavours.
Other dessert options include a Coffee Basque Cheesecake ($8), Vanilla Espresso Cake ($9), and more.
Exclusive Merch & More
At the pop-up, you'll also be able to grab limited-edition merchandise such as t-shirts ($20) and tote bags ($12) alongside three different coffee blends available in 250g and 1kg packs (prices start from $18).
From 9 to 14 May 2023, Allpress @ 73 Duxton will also be having a 1-for-1 promotion for all their espresso-based coffees in celebration of its opening.
*Follow MiddleClass.sg on Facebook, Instagram, TikTok, and Telegram for more food, travel, and trending stories