We're not kidding when we say Korea is one of the best countries when it comes to cafe concepts. While there is already a multitude of cafes in Seongsu, a new cafe concept has recently been introduced to the hipster neighbourhood. Vinyl Seongsu is an LP cafe where you can enjoy both music and coffee at the same time!
LP Cafe in Seoul
Located right in front of exit 1 of Ttukseom station, Vinyl Seongsu takes the LP cafe concept to the next level.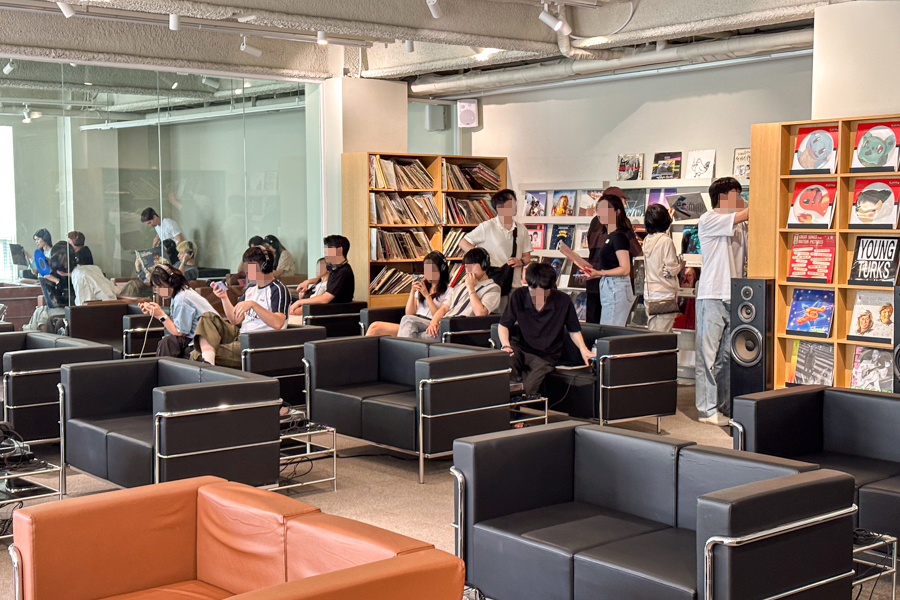 Usually at LP-centric places, a vinyl playlist is curated by the owner and played out for customers to enjoy. However, at Vinyl Seongsu, each table comes with its own turntable and patrons get to pick what they want to listen to.
That's right, it's basically your own turntable equipped with Audio-Technica headphones.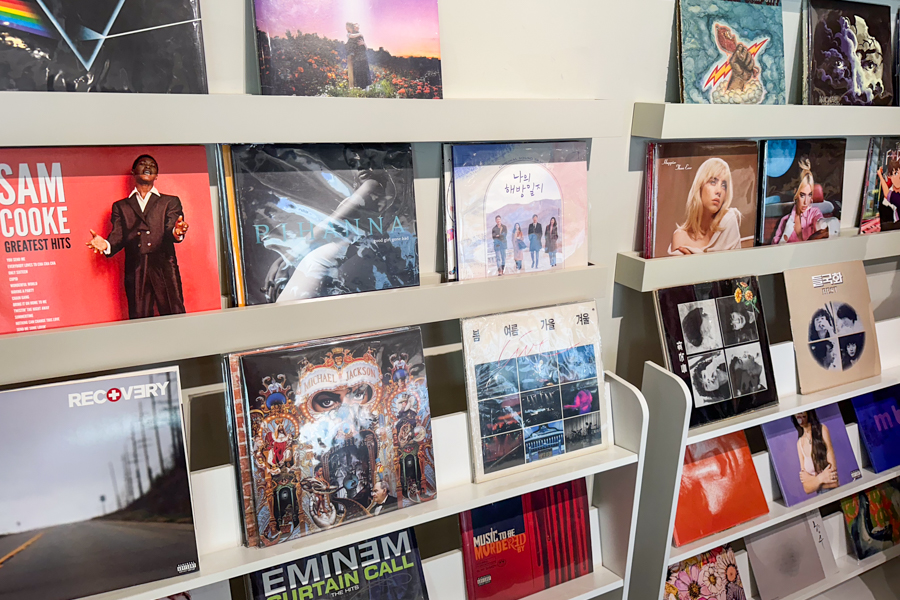 Featuring over 1000 vinyl records ranging from classic to retro albums, browse through their diverse LP collection and pick one you like and bring it to your table. The more interesting ones are definitely the ones in Korean, featuring classic singers like Lee Sun-Hee to more unique 80s compilation and Korean OST albums.
Seongsu LP Cafe
For Vinyl Seongsu, there's an entrance fee of 18,000won which comes with a drink. The menu consists of items such as Americano, Mint Chocolate Latte, Tea and Ades.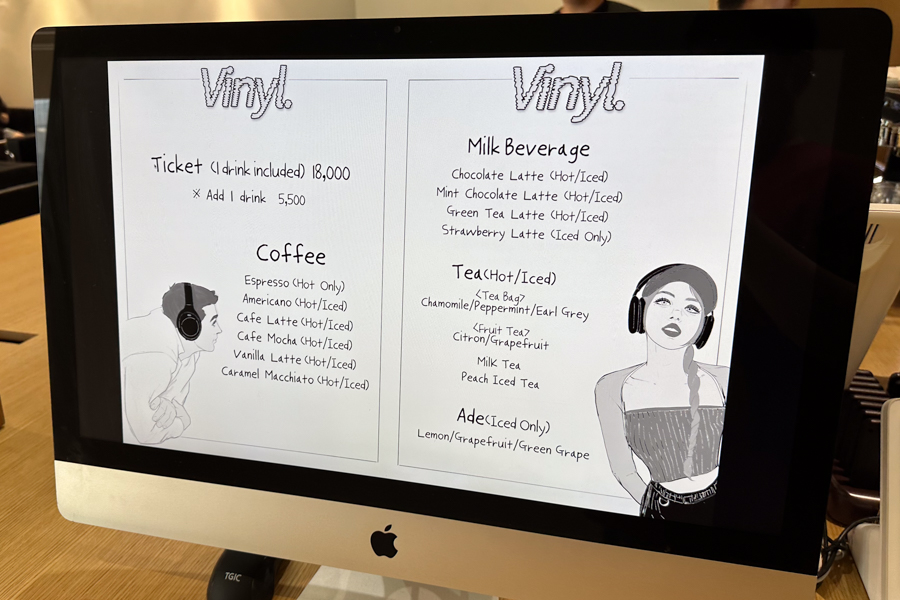 The best part of the LP cafe is that there's no time limit for now, so you can stay as long as you want and listen to as much music as you want! If your drink runs out, you can purchase another one for 5,500won.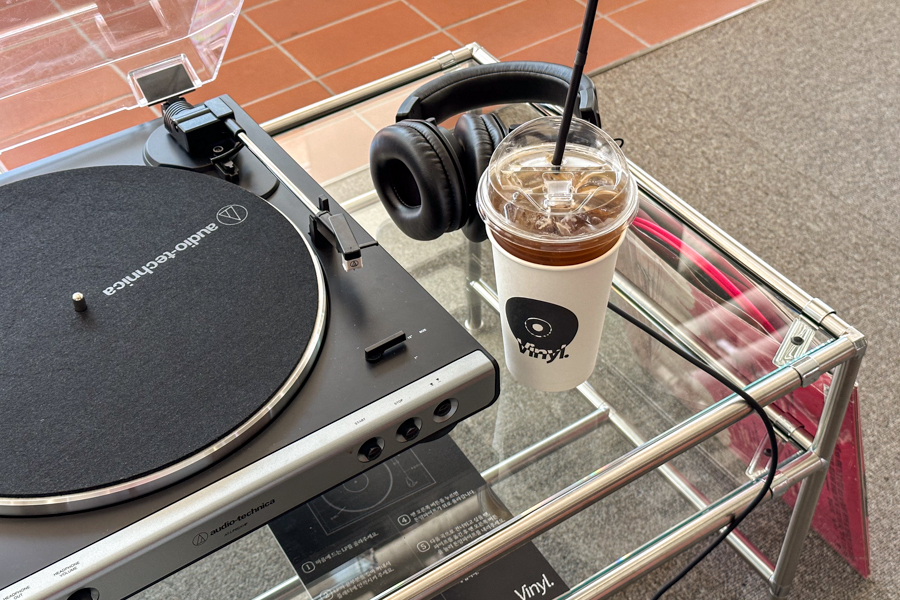 One thing to note is that each table only comes with 2 seats, so if you're coming in a huge group, be prepared to sit in pairs. All the seats face the same direction, so there's no awkward eye contact with anyone, making this a perfect spot for introverts as well!
Oh, the sofas are crazy comfortable as well.
Unique Cafe in Seoul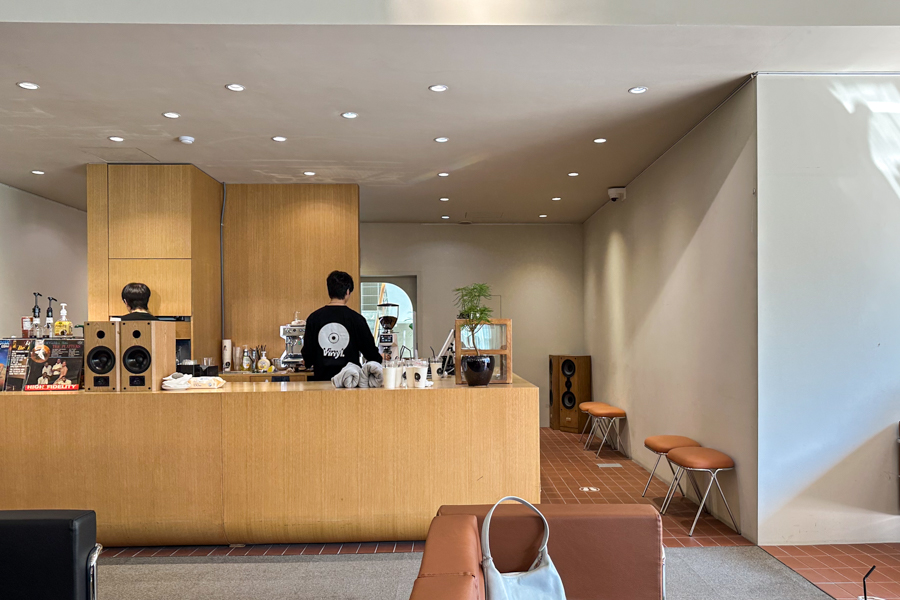 If you have some time to spare, Vinyl Seongsu is definitely a cafe worth exploring! We highly recommend spending at least an hour or two here. It's a nice pitstop while moving from the Seongsu area to the Seoul Forest area.
Vinyl Seongsu (바이닐 성수)
2F, 15-8 Achasan-rom Seongdong-gu, Seoul
서울 성동구 아차산로 15-8 2층
Mon-Sun, 11am-11pm
Nearest Subway: Ttukseom Station (Line 2), Exit 1
*This was an independent review by MiddleClass
*Follow MiddleClass.sg on Facebook, Instagram, and Telegram for more food, travel, and trending stories