Located in Yangpyeong, which is small city about 1-2 hours from Seoul. The place is filled with valleys, mountains and greenery and makes a great day trip. If you ever find yourself near Guksu station in Yangpyeong (Gyeonggui-Junggang Line), Myeongmul Charcoal Dakgalbi restaurant is a nice spot for lunch.
Charcoal Dakgalbi in Yangpyeong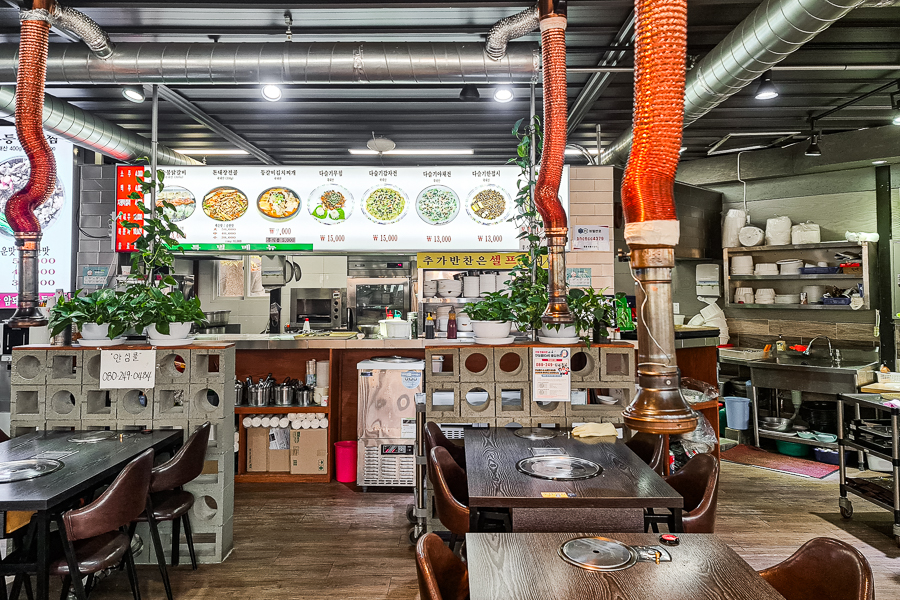 For the Charcoal Dakgalbi, there are 2 flavours – herb salt and yangnyeom, priced at 13,000won for each serving. There are also other menu items such as Pork Rib Kimchi Jjigae (9,000won), Marsh Snail Hangover Soup (7,000won) and Marsh Snail Potato Pancake (15,000won).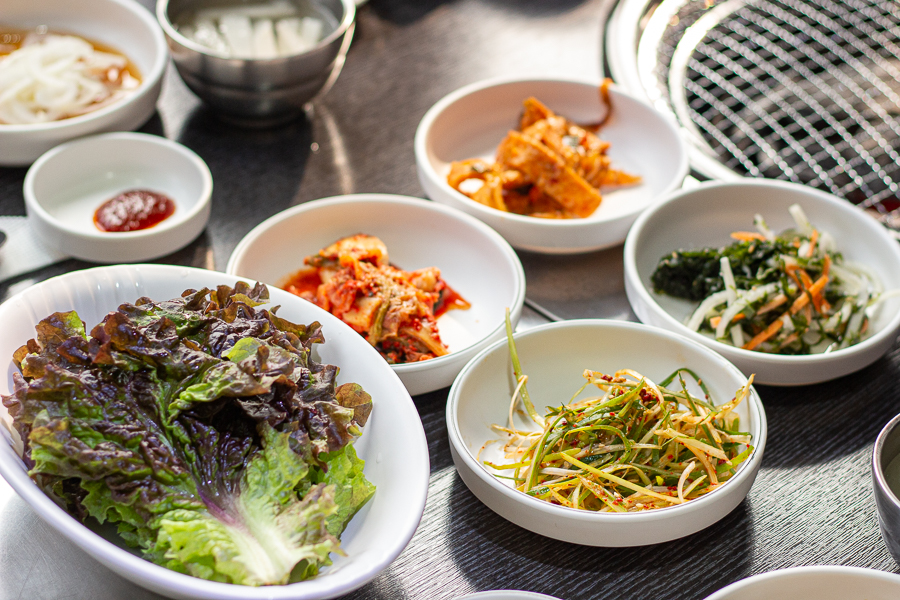 Before the main arrives, we were served a variety of side dishes such as kimchi, fish cakes, a seasoned green laver dish, dongchimi and more.
Kimchi in Korea is so delicious, ugh.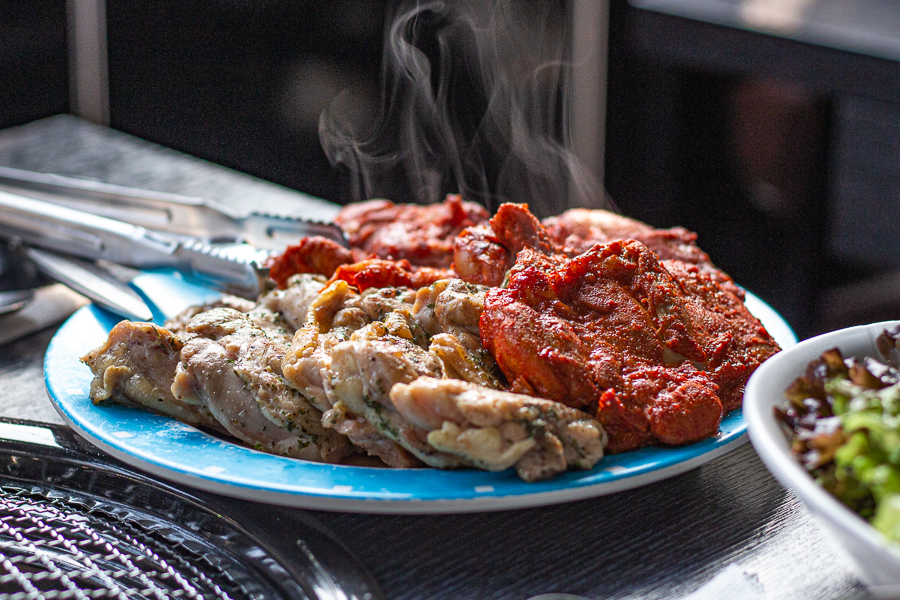 After enjoying the side dishes, the pieces of chicken were served and seemed to be cooked to a certain extent already.
Firstly, the herb salt one is grilled over a charcoal fire, and the staff do try their best to make sure everything is cooked well. Do try to flip it every now and then to prevent it from getting burnt.
The herb flavours are quite subtle and gentle, with the chicken being tender and juicy. The charcoal definitely adds a nice smoky flavour to the chicken! You can eat it on its own or make a ssam (wrap) with the available ingredients.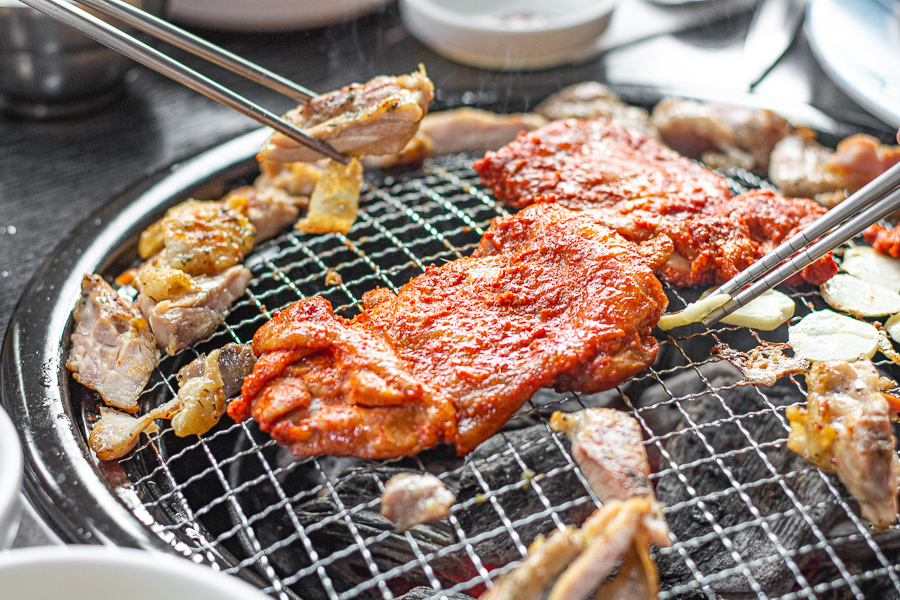 Once you're almost done with the herb salt one, they'll place the yangnyeom chicken on the grill. The yangnyeom one tends to burn easily, so do keep an eye and flip diligently.
We loved how this wasn't too spicy and had just a nice balance of spicy and umami flavours. Make sure to pair this with the onion side dish, which we asked for more, because of how crunchy and sweet they were!
With the rice, vegetables, and side dishes, it makes a hearty meal, but you can always end the meal off with some Makguksu.
Myeongmul Charcoal Dakgalbi (명물숯불닭갈비)
1055-22 Gyeonggang-ro, Yangseo-myeon, Yangpyeong-gun, Gyeonggi-do
Mon-Sun, 10am-10pm
Nearest Subway: Guksu Station, Gyeonggui-Junggang Line
*This was part of the media fam tour organized by Korean Tourism Organization Singapore; however, we were not sponsored to make a good review for the restaurant
*Follow MiddleClass.sg on Facebook and Instagram for more food, travel, and trending stories!