We're approaching the end of 2023 and Christmas is one holiday not to be missed! This year, BreadTalk has launched its 'Rockin' Into Christmas' annual festive collection with a line-up of donuts, buns, logcakes, and DIY gingerbread cookie sets.
BreadTalk Christmas Items 2022
Available from 10 Nov to 25 Dec 2022, the buns, donuts, and cookies from the Xmas collection will be available at all BreadTalk outlets islandwide and online, while the logcakes will be available in-stores from 1 Dec 2022 (not available at ION B4, Raffles City, and United Square).
Festive Donuts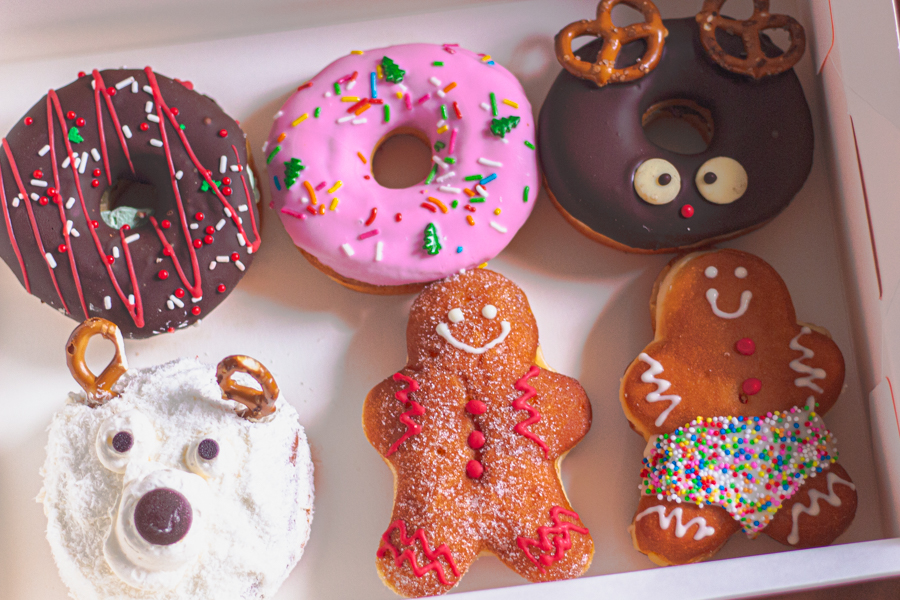 There are 6 exclusive Christmas donuts, priced at 3 donuts for $5 in-stores, or six donuts for $10 on the BreadTalk e-store from 10 Nov to 25 Dec 2022.
Putting a smile on faces are Rudolph ($2.20) and Polar Bear ($2.20), a polar-bear-inspired custard cream donut, covered in desiccated coconut to mimic a polar bear's fur, with mini pretzels for ears. The former is a Nutella-filled, dark chocolate glazed donut resembling a cute Rudolph!
There are also Gingerman-shaped donuts, two to be exact. The Custard Gingerman ($2.20) features a custard-filled donut dressed in colourful pants while the Sweet Gingerman ($2.20) is their Xmas rendition of the good 'ol classic sugar donut.
You can also opt for the classic-shaped donuts that come in two flavours: Jolly Mint ($2.20) and Berry Lovely ($2.20).
Festive Cakes
If you're looking for log cakes this Christmas, BreadTalk has 4 different ones to choose from. The Choco Hazelnut Hut ($55.80 per cake, $7.20 per slice) makes a perfect centerpiece for all Xmas tables, with a chocolate and hazelnut combination that will not go wrong.
A crowd-pleaser is the Cookies & Cream Log ($55.80 per cake, $7.20 per slice) which sees whole Oreo cookies enveloped in white vanilla chocolate cream and moist chocolate chiffon cake.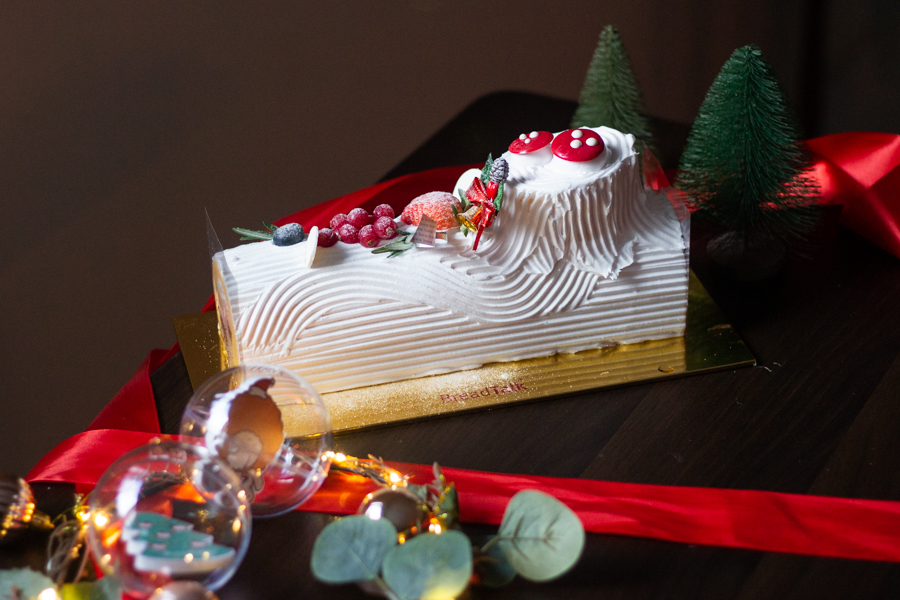 For something more tropical and fruitier, go for the Mango Passion Log ($52.80 per cake, $6.90 per slice), which has a medley of mango, passionfruit mousse and guava fruit mixed with strawberry fruit puree.
The combination of dark sweet cherries, dark chocolate, and vanilla white chocolate cream from the Christmas Dark Forest Gateau ($48.80) will surely remind you of the festive season.
From 10 Nov to 30 Nov 2022, enjoy 25% off when you pre-order festive log cakes online, or enjoy 15% off all Christmas cakes in stores from 1 to 15 December. You can also get two sliced cakes for $12.90, in-store only from 10 Nov to 15 Dec.
There's also an e-store exclusive cake, the Ginger Yuletide ($72.80) which brings together a blend of elements like homemade ginger orange marmalade, ginger orange chocolate mousse, caramel sauce, chocolate chiffon, and a crisp royaltine base.
Mr Frosty
This Christmas, BreadTalk has also launched Mr. Frosty ($2.80), a fluffy snowman-shaped white chocolate-coated bun, stuffed with cream cheese custard tempered with a wild blueberry filling. The cute scarf is actually a strawberry sour tape candy!
Christmas Cookies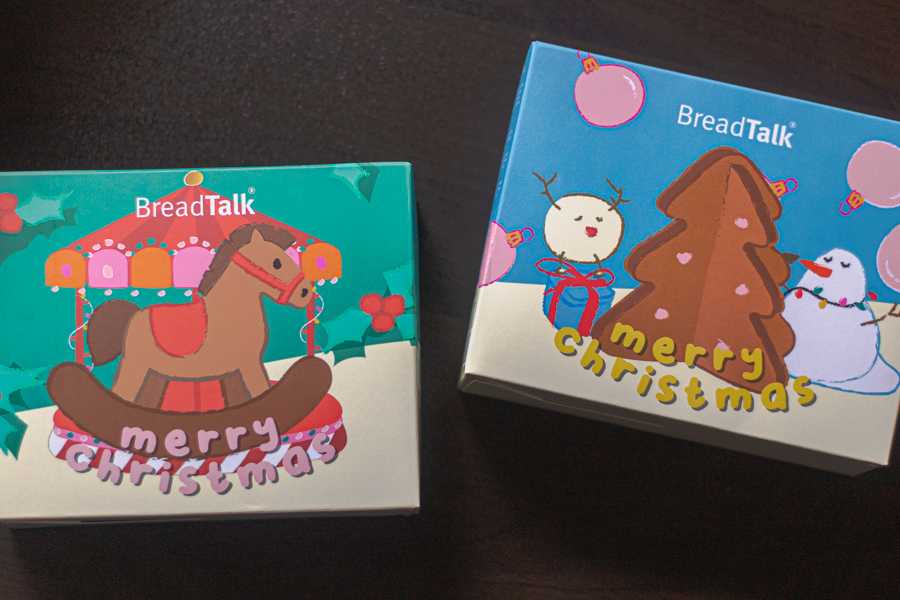 To make your Christmas parties or gatherings more exciting, BreadTalk also has a range of DIY sets that come complete with baked gingerbread cookie pieces, festive chocolate pipings, and sprinkles. Fun for the whole family!
Three unique DIY sets have been added to the collection this year: DIY Christmas Tree, DIY Rocking Horse, and DIY Gingerbread Cookies, and are all priced at $10 each. However, from 10 Nov to 15 Dec, you can purchase them for $9!
*Follow MiddleClass.sg on Facebook, Instagram, and Telegram for more food, travel, and trending stories