You might recognise the name YEN Social. They are a Yakiniku restaurant – sister of Michelin-rated YEN Yakiniku – in Bugis serving up some premium Wagyu cuts. YEN Social is usually open only for dinner, but they have officially started offering a lunch service! 
YEN Social Lunch Menu
The lunch offerings still focus on showcasing quality house-aged Wagyu in a variety of dishes. Choose from starters like Social Wagyu Fat Fries ($10) and Charcoal Mash ($10).
Their main options include the Braised Wagyu Beef Cheek ($34++) which was stewed in red wine for 48 hours and YEN Signature Beef Noodle ($32++) with A5 Wagyu beef shank. 
There are also non-beef options like the Chargrilled Iberico Pork with Japanese Shisho Chimichurri ($22++), sous vided for 2 hours for maximum tenderness. 
An option worth considering are the set lunches! A 2-Course Set Lunch starts at $25 with 1 starter and 1 main course, with top-ups for some dishes. If you're dining in groups, there is also a Lunch Sharing Set ($100) with 3 starters, 2 mains and a Yen Social Signature Steak (250g)!
Caesar Salad with Wagyu Bits & Shaved Parmesan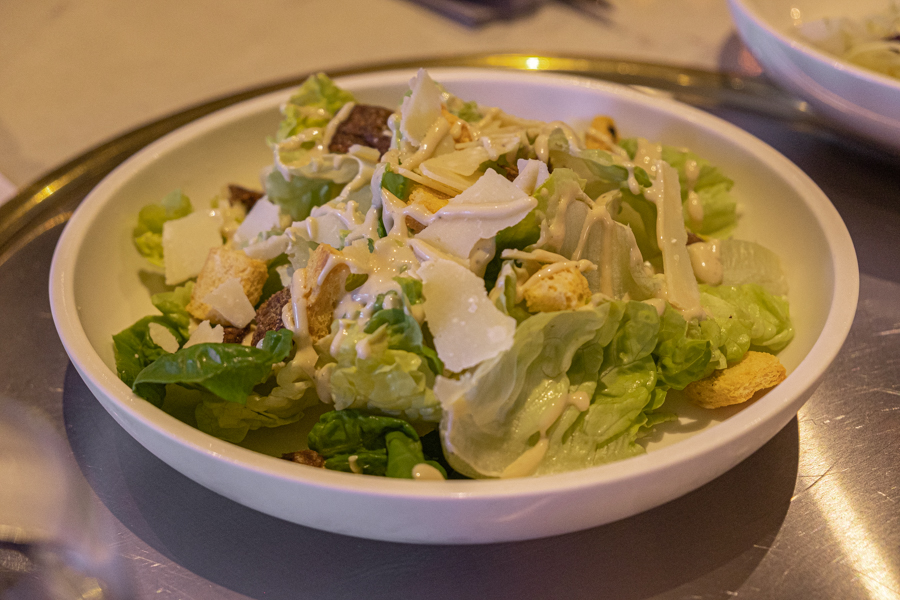 A unique take on a classic salad is the Caesar Salad with Wagyu Bits & Shaved Parmesan ($16). As the name suggests, it uses fried Wagyu bits in exchange for the usual bacon bits. 
The creamy dressing tastes homemade with a notable saltiness of anchovies, pairing well with the crunchy lettuce. Each bite had a pleasant smokiness from the Wagyu bits, which provided an extra pizzaz. 
Lemon Thyme Fennel Salad with Apple-flavoured Quinoa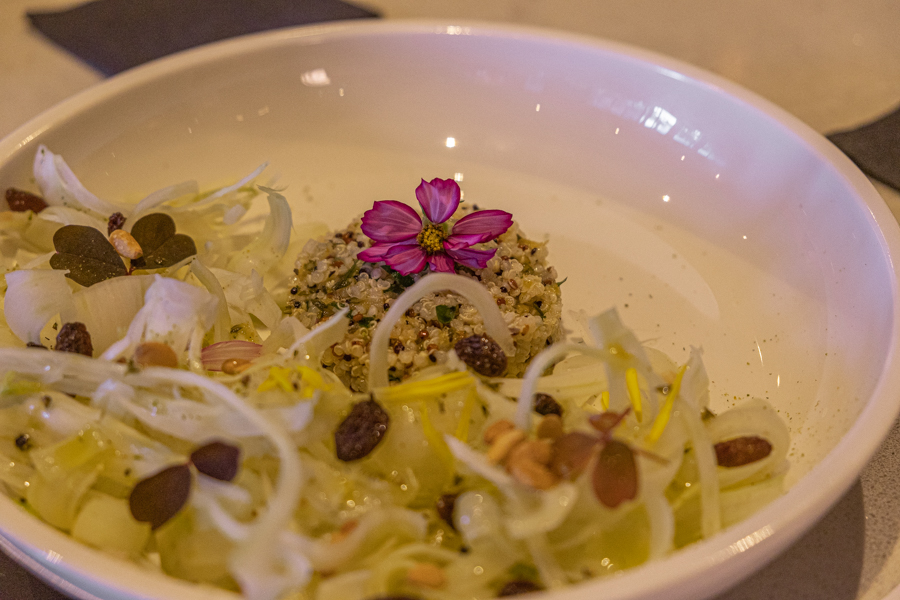 The Lemon Thyme Fennel Salad with Apple-flavoured Quinoa ($16++) is a lighter alternative. It came with thinly shaved fennel, toasted pine nuts and apple thyme quinoa. 
We quite liked the crunch and fragrance of the fennel! The thin slices were satisfying to munch on, dressed with a tangy but light dressing. The quinoa was also interesting, with an enjoyable sweetness from the apple. 
Smoked Scallop Carpaccio with Yuzu Vinaigrette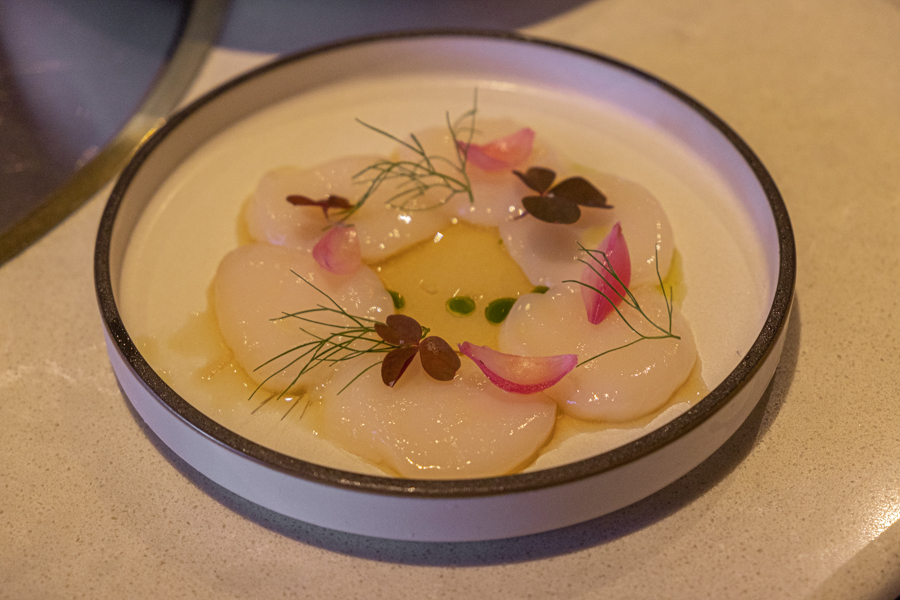 The Smoked Scallop Carpaccio with Yuzu Vinaigrette ($14++) came garnished with edible flowers on sashimi-grade Hokkaido scallops. 
This was refreshing and tangy from the yuzu oil, plus a pleasant sweetness from the fresh scallops!
YEN Steak & Wagyu Fat Fries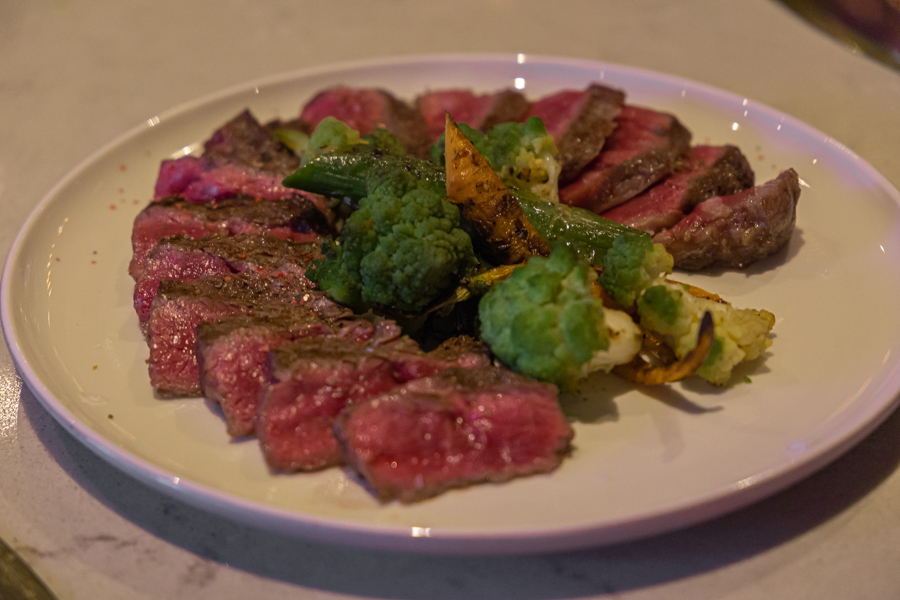 A signature item from YEN Social, the YEN Steak & Wagyu Fat Fries ($40) features a Prime USDA Striploin. 
It was grilled to perfection with a slight char and medium rare center. There was a concentrated beef flavour – thanks to their dry aging process – that you enjoy with each tender bite!
We tried the Wagyu Fat Fries with the next dish. 
YEN Chargrilled Wagyu Burger
Our favourite was the YEN Chargrilled Wagyu Burger ($25++)! The burger was towering with a thick minced patty, two cheeses and mushrooms – served with Social Wagyu Fries. 
The patty was juicy and perfectly seasoned, held together by fluffy milk buns. With the punchy cheese mix, crunchy lettuce and perfectly tender meat, this burger was super satisfying.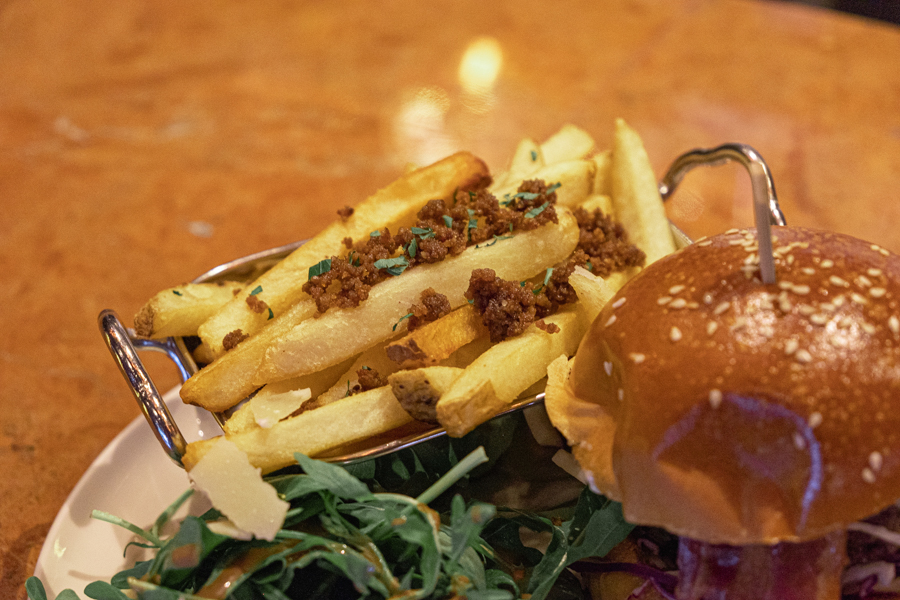 The Wagyu Fat Fries taste as good as they sound – a crisp exterior with a fluffy inside and richness from the Wagyu. We think this is a value-for-money option for the amount of food you're getting!
Wagyu Lu Rou Fan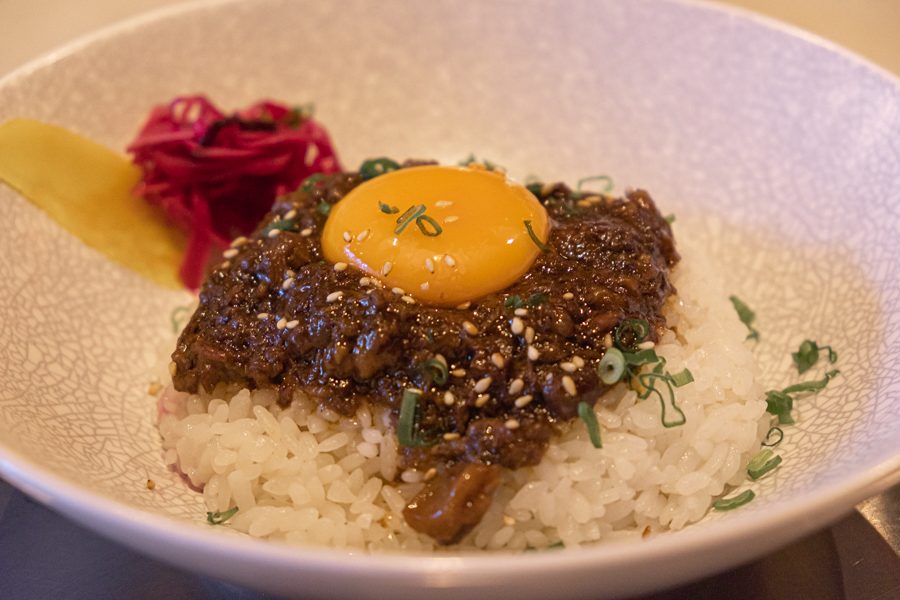 The Wagyu Lu Rou Fan ($18++) is a luxurious twist on the Taiwanese dish, featuring braised A5 Wagyu. 
It came garnished with a runny egg yolk and Akita Japanese Rice. The Wagyu gravy coated each grain of rice with a rich, savoury beefiness that was further complemented by creamy yolk. 
Chargrilled Seafood Bucatini Pasta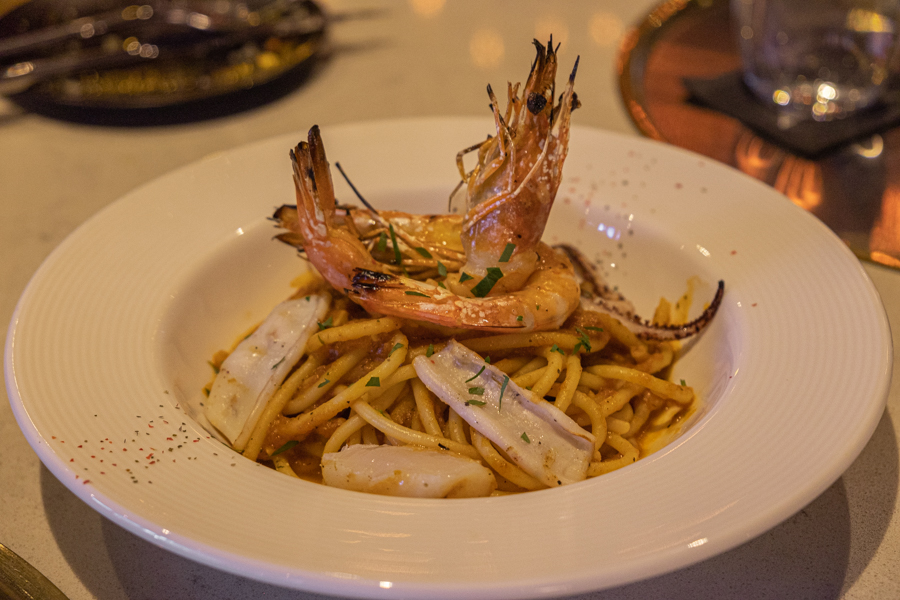 For a non-beef option, the Chargrilled Seafood Bucatini Pasta ($25++) is a good option. The pasta used has a hollow center, which trapped the umami-packed tomato sauce. 
All the ingredients are chargrilled which provided a pleasant smokeiness to the whole dish. The sauce is also made with prawn shells that add a deep seafood flavour! 
Lunch Sets In Bugis
With a fast-casual concept, YEN Social's lunch options are sure to satisfy. The lunch sets are also quite value-for-money! It also makes a good location for a quick business lunch with its central location in DUO Galleria!
YEN Social
#01-25/26 DUO Galleria, 7 Fraser Street, Singapore 189356
Lunch: Tue-Sun, 11.30am-2pm
Dinner: 6pm-11pm
*Follow MiddleClass.sg on Facebook, Instagram, TikTok and Telegram for more food, travel, and trending stories