If you're looking for a spot to have some high tea, Cotelato can be next on your list! They are a new dessert cafe concept hidden at the side of HillV2, serving up ornate Instagrammable desserts. 
Dainty & Cozy Interior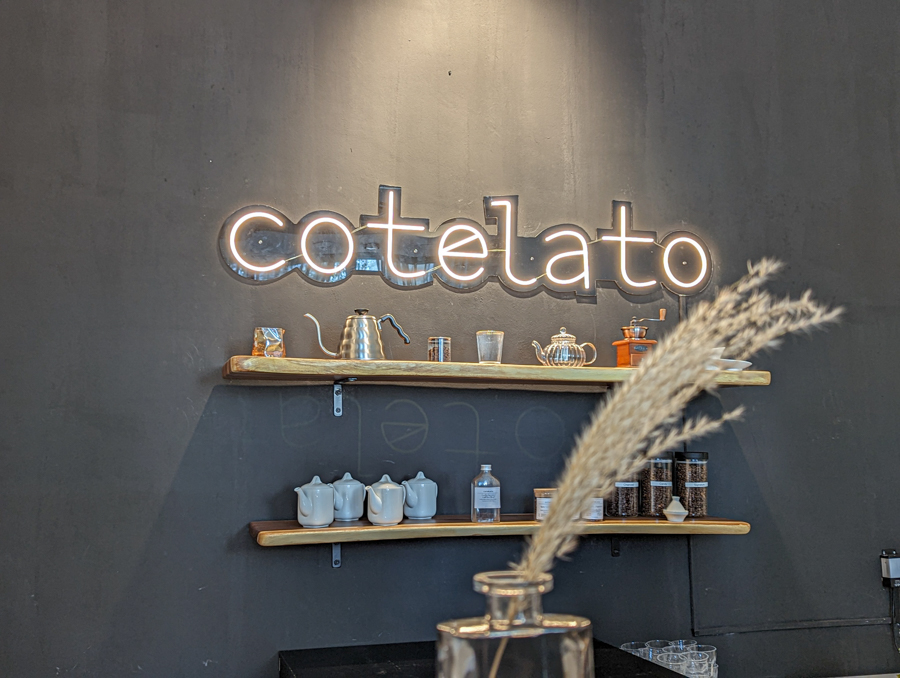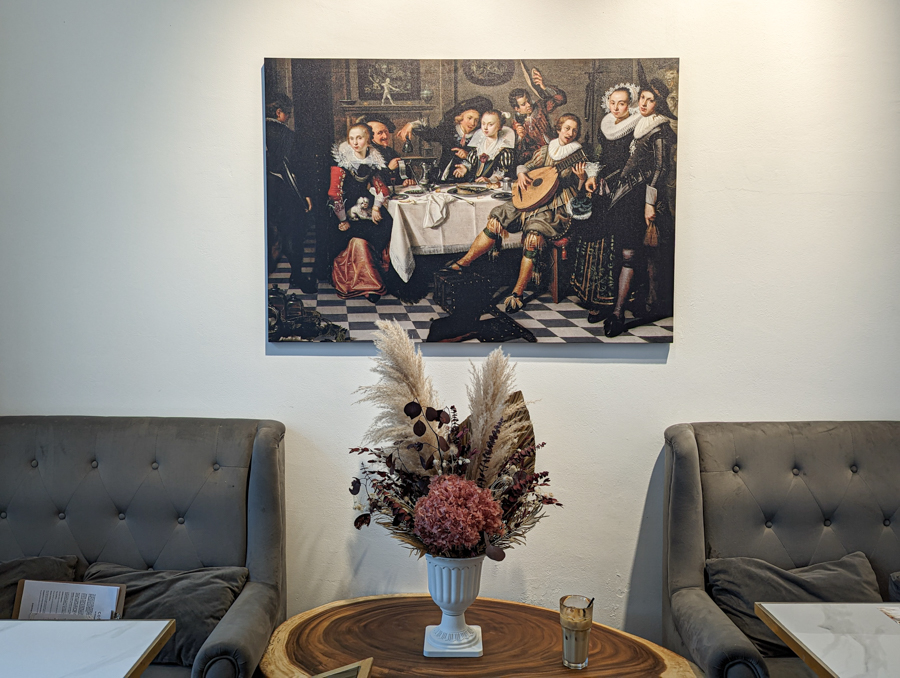 Cotelato is located within Spruce, hidden behind a curtain at the back of the store. The cafe has a modern Victorian aesthetic, blending wooden furniture with tufted sofa seats and oil paintings on the wall.  Despite the small space, it felt cosy and well-lit with floor-to-length windows!
Cotelato Menu
The menu showcases an elaborate selection of picturesque desserts, split into three sections: Frosty, Fire and FrostFire.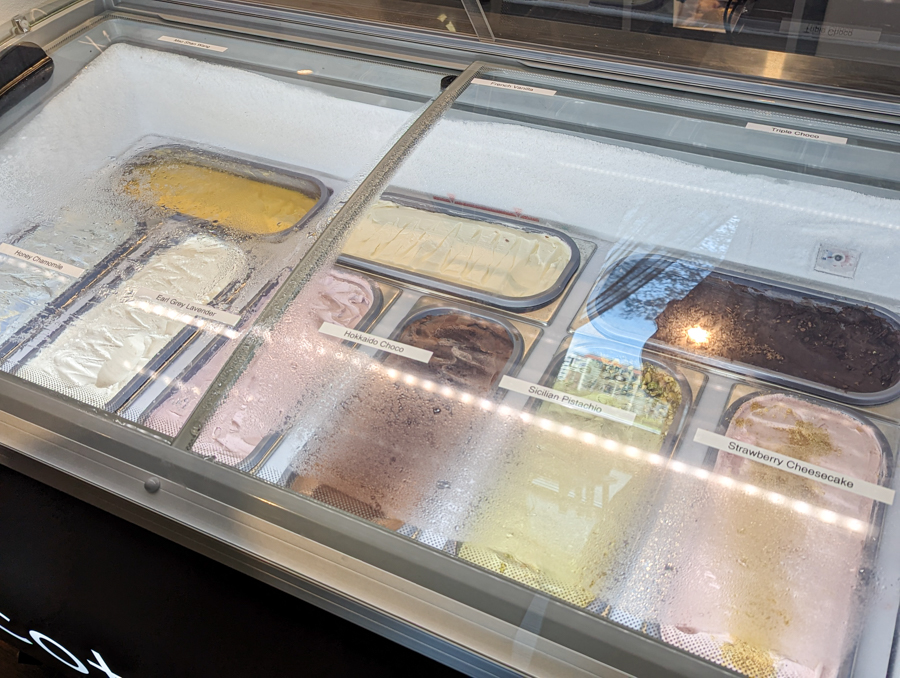 The Frosty items are represented by their selection of Gelato, with Premium flavours (from $5) like Hokkaido Chocolate Milo and Speciality flavours (from $8) like Mao Shan Wang. 
Fiery treats showcase Cotelato's signature item the Whimsical Carousel (from $24) which presents their bite-sized cakes on a merry-go-round! 
Their FrostFire items combine hot and cold like the BlackStack ($15) with caramel truffle sauce drizzled over truffle waffles and served with gelato. There's also the Happy Couple ($16) milk pudding, ginger juice and gelato or the Surprise Black Chocolate ($19) tiramisu.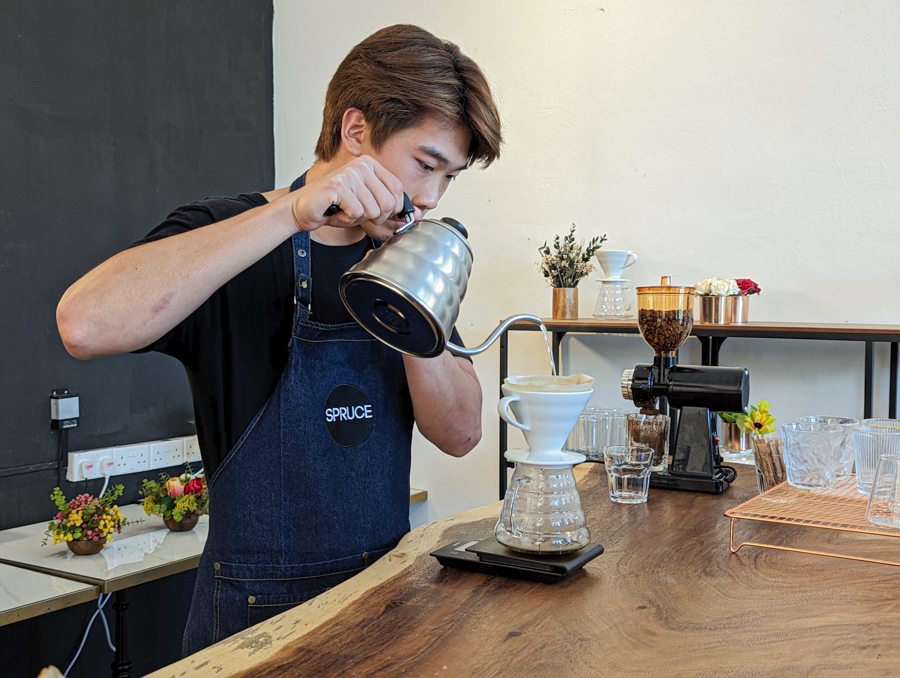 They also have hand-brewed coffee and artisanal teas like the Cotelato Signature Blend – Passion Oolong ($8). 
TWOgether Never Ending
The TWOgether Never Ending ($35) is part of Cotelato's Whimsical Carousel series and came with 10 cakes, including tarts and mousses! 
It came served with a bouquet of flowers and even music, which added to the entire experience. Our favourite bite was the Carrot Cake, with a pleasant nutty flavour complemented by a cream cheese frosting. 
There's also the Double Chocolate Cake with a thick chocolate ganache and a Cheese Tartlet filled with jam. The carousel is super photo-worthy with cute bite-sized cakes and an interesting presentation. 
Break The Blossom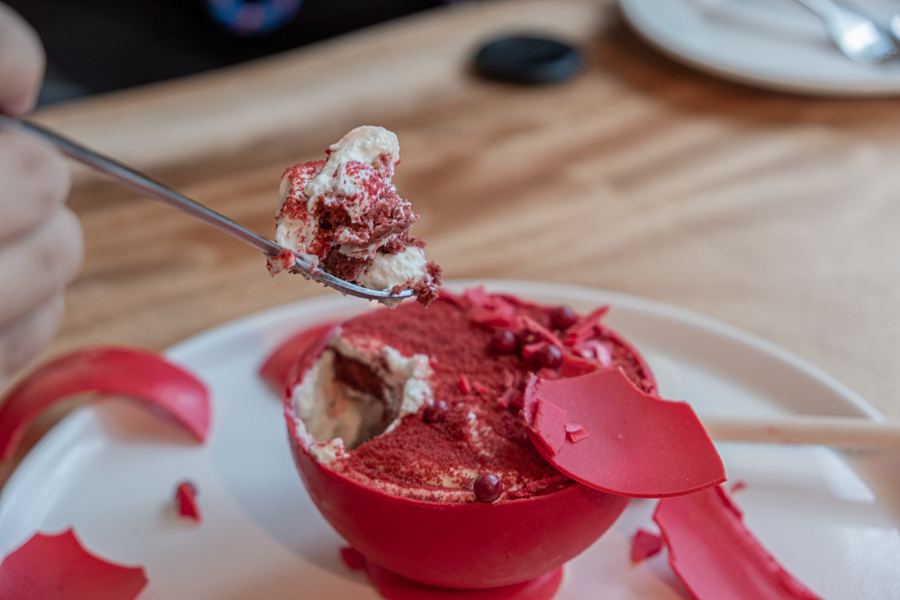 For an interactive experience, there's Break The Blossom with a smashable chocolate sphere. The Red Hot Chocolate ($16) features red velvet cake, while the Mystic White Chocolate ($16) has raspberry and rose shortcake.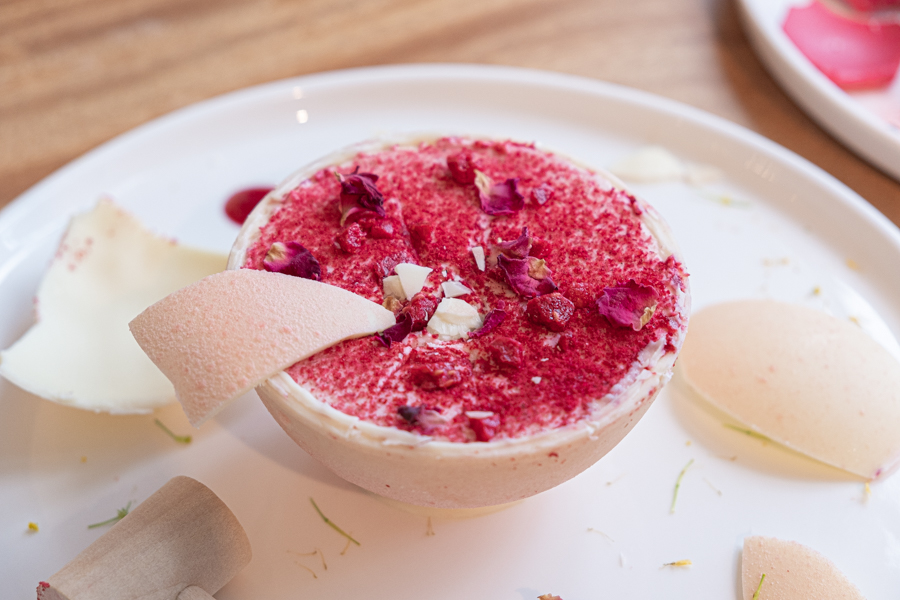 Between the two, we enjoyed the Mystic White Chocolate! The slight tang from the berries paired perfectly with the soft cake and creamy white chocolate.
The Golden Rosa
The prettiest dessert had to be The Golden Rosa ($18), made with golden crepes and an orange caramel sauce. Each 'rose petal' comes with hazelnut praline and French chantilly cream, a classic dessert combination that never disappoints.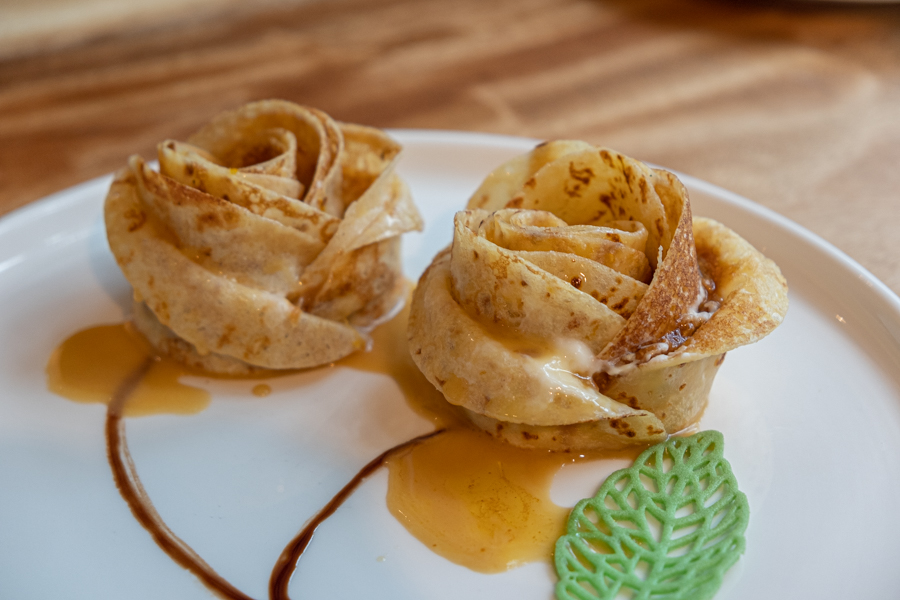 However, the orange caramel sauce is strong and can overpower the crepes. We recommend you drizzle it sparingly or dip it instead!
Pinky Lava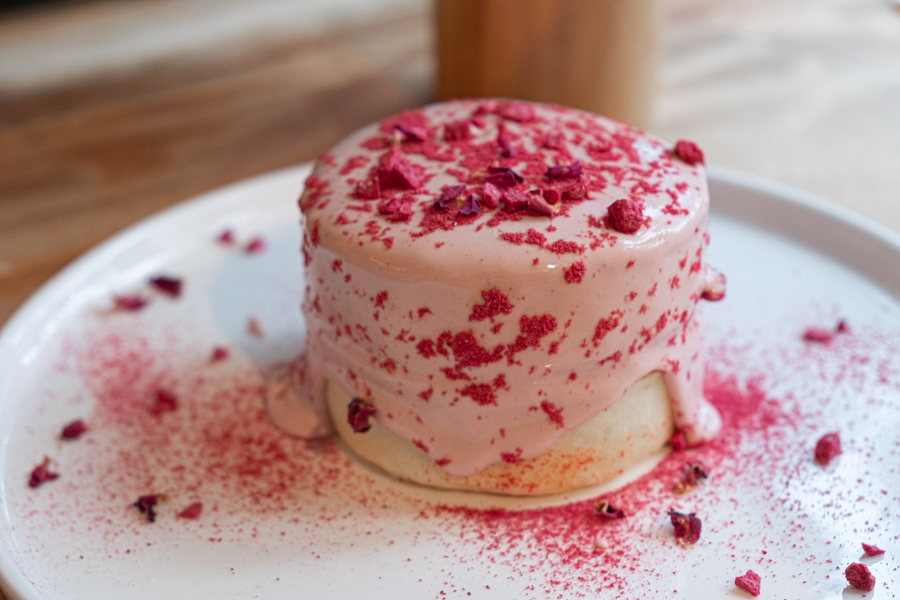 Another show-stopping dessert is Pinky Lava ($16) which came with a river of strawberry cream cheese sauce on top of a stack of hotcakes.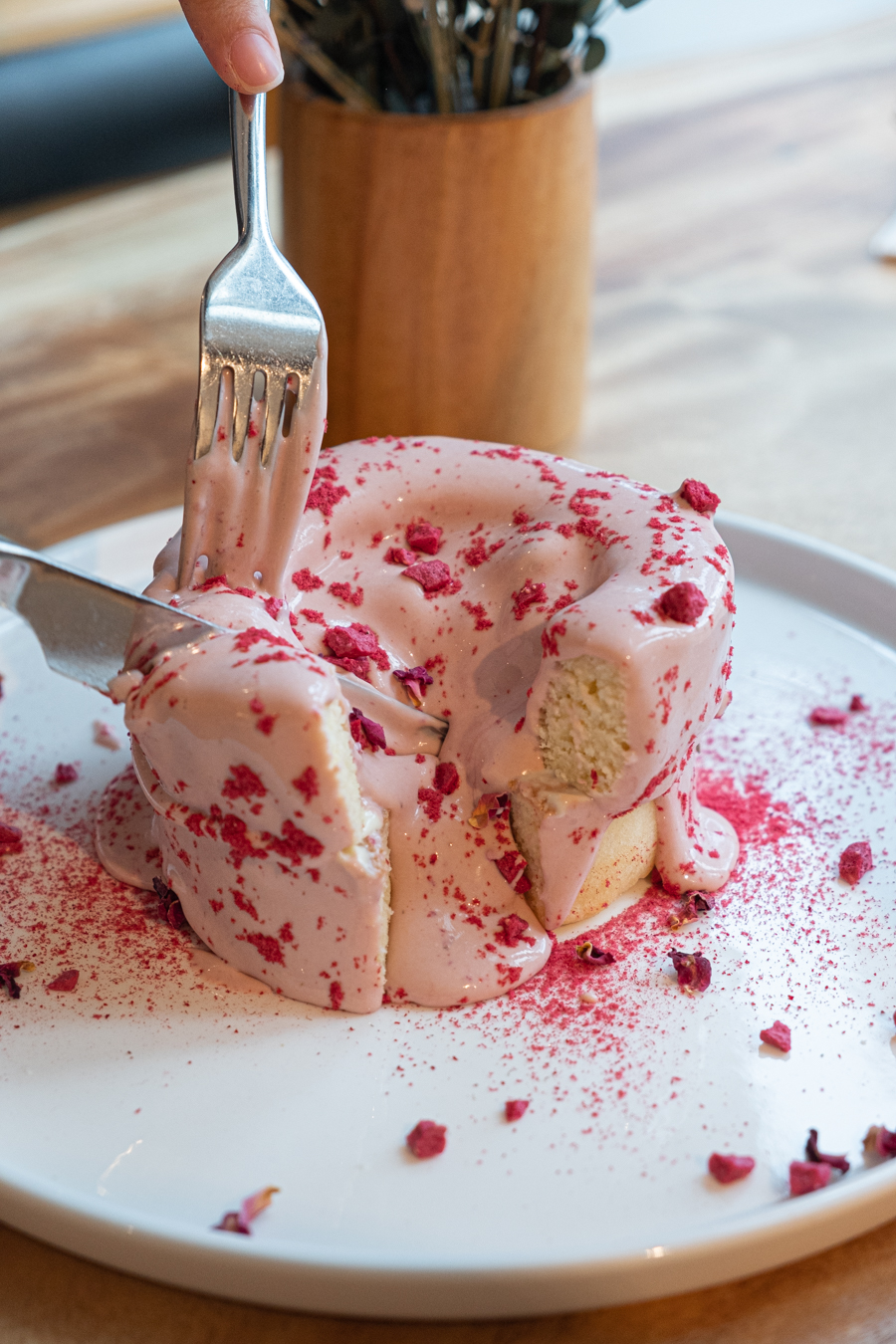 The flow of the sauce was mesmerising to watch, much more so when you cut into the fluffy hotcakes. It was not overly sweet and the pancakes acted as a great carrier for the sweet, tangy sauce.
Surprise Package
Cotelato's signature dessert is the Surprise Package ($48/each), handcrafted mini cakes inspired by designer handbags! Each one is replicated down to the detail including gold-painted handles and quilted 'fabric' texture.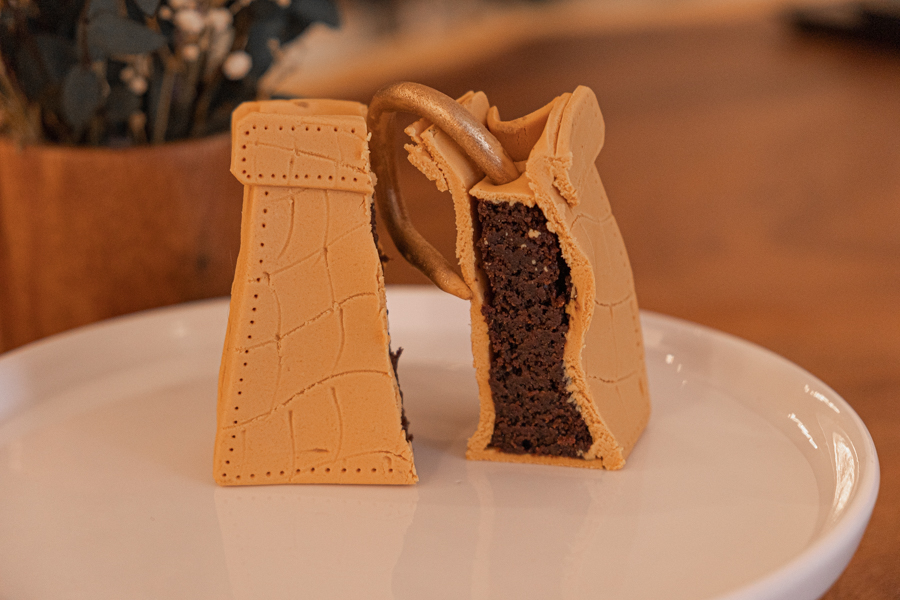 If you have a handbag fanatic, this makes for a perfect gift! The designs change every two months so you can wait to catch the newest handbag drops. 
Blooming Tea – Lady Rose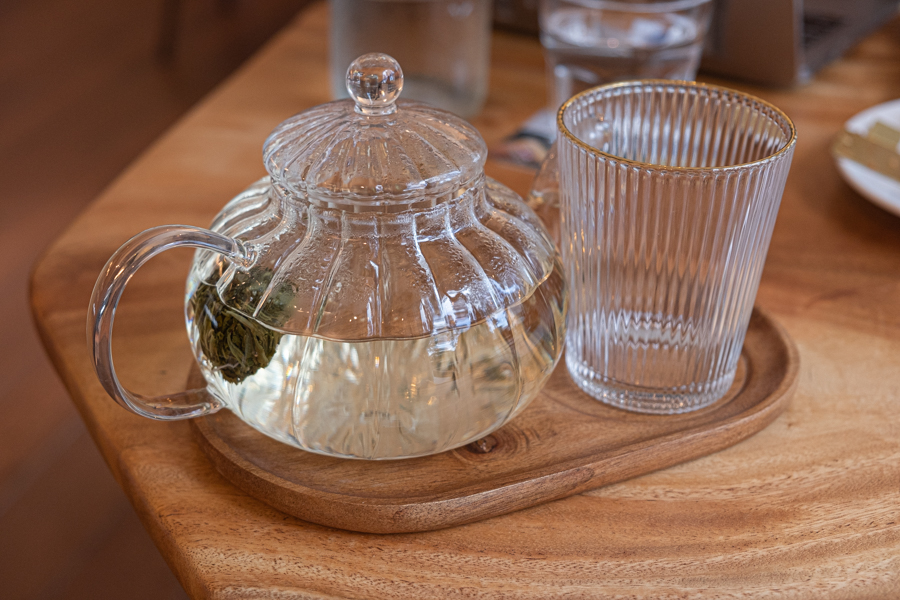 For drinks, we got the Blooming Tea – Lady Rose ($10). This came with a tea blend that slowly unfurled in hot water, including Maofeng green tea, marigold and jasmine. The taste was clean and floral, cutting through the sweetness of the desserts. 
Dessert Cafe In Hillview
Cotelato provides a stylish dessert selection that is sure to satisfy your Instagram feeds. If you're feeling savoury foods, you can also order items from Spruce!
*Follow MiddleClass.sg on Facebook, Instagram, TikTok and Telegram for more food, travel, and trending stories