You might have heard of Coffee Nap Roasters before, but it's probably the one in Seoul, featuring a red brick tiled interior over at Yeonnam-dong. They have an outlet in Jeju as well, in the neighbourhood of Aewol, which is easily accessible by taxi from the city area.
Coffee Nap Roasters Jeju Outlet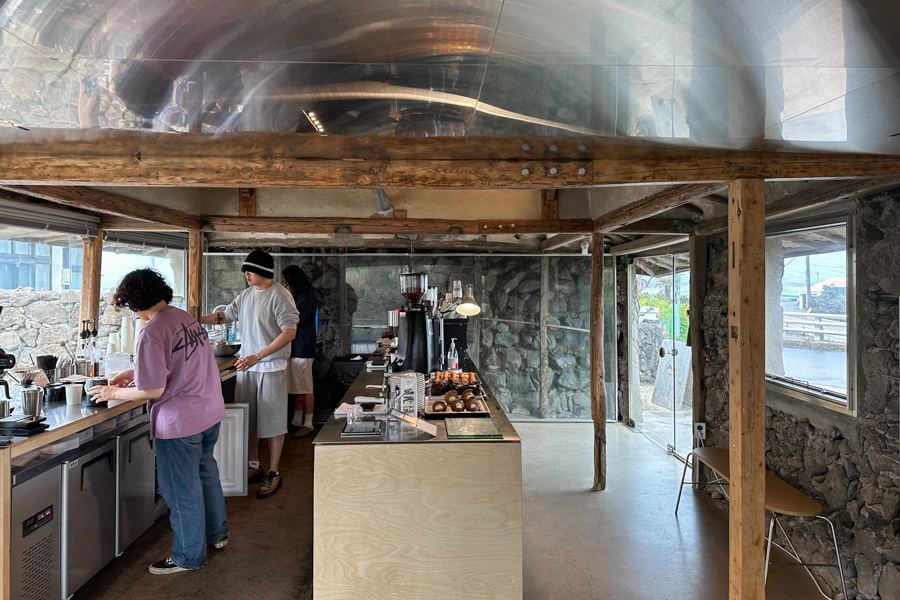 Cafehopping is a great activity to do when the weather doesn't go your way in Jeju, and Coffee Nap Roasters gives off a romantic and comforting atmosphere when it rains. Housed in a traditional Jeju stonehouse, you can spot the unique stone-walled interior, along with modern touches done up by the cafe.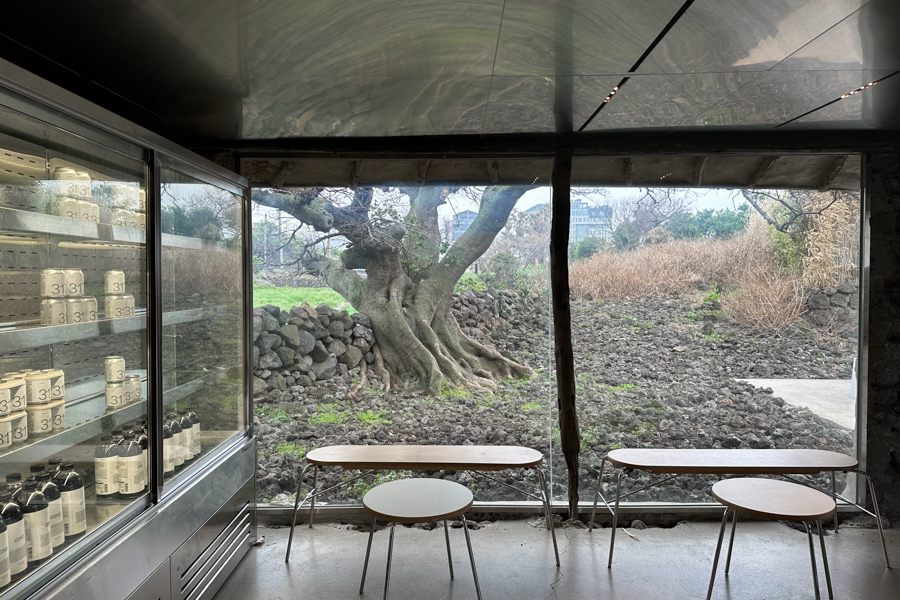 The cafe has a parking space right beside, for those who are intending to drive, but if you're not, no worries as the cafe is easily accessible by taxi from the city.
Menu at Coffee Nap Roasters Jeju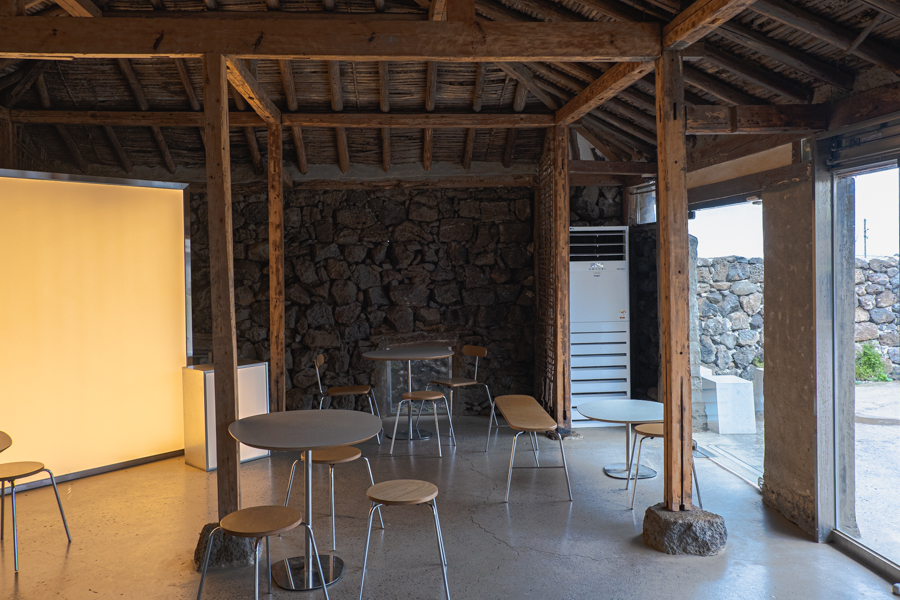 The cafe specializes in coffee, offering espresso-based beverages like Cafe Latte (5,700won), Cafe Vanilla (6,000won), and the Korean-staple Americano (5,500won). Coffee aficionados can opt for their filter options such as the Panama DT Boquete Geisha (9,000won) or Panama DT Boquete Catuai (7,000won), just to name a few.
Non-coffee drinkers have options like the Lemon Ade (6,000won), Milk Tea (6,000won), Choco Latte (6,000won), and more.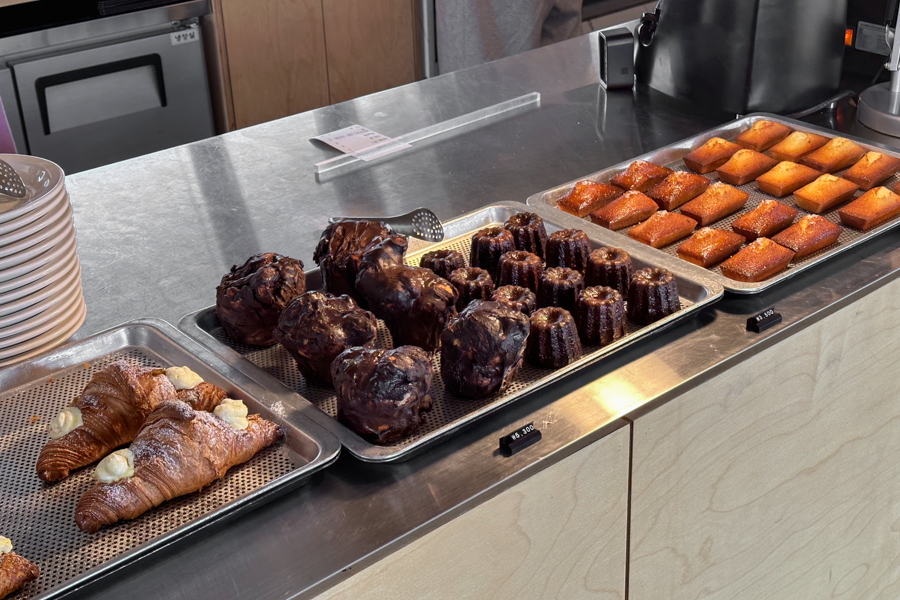 As for food, there is a limited number of bakes on display such as Canales (3,500won), and Madeleines (3,500won).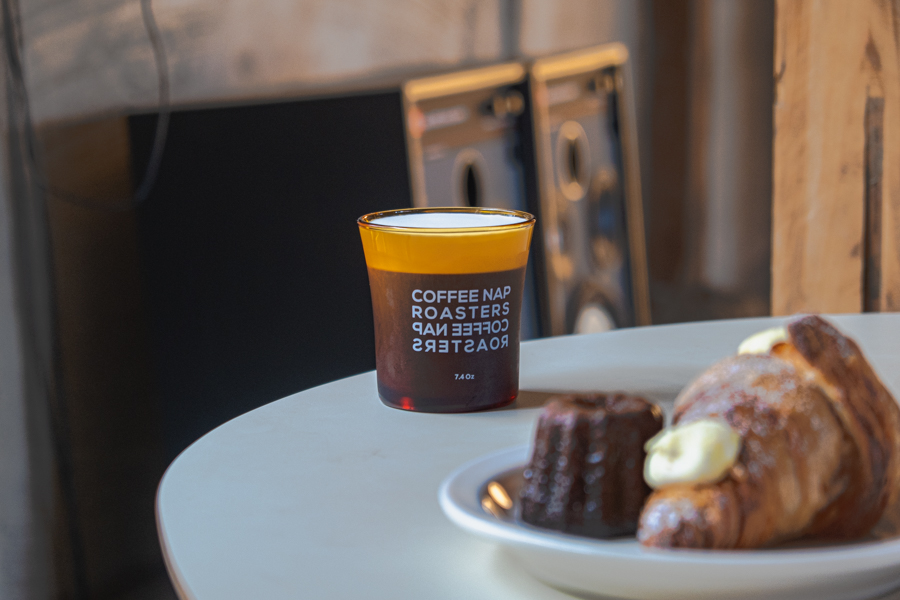 For drinks, we tried their Cream.B (6,000won), which features their cold brew topped with cream. This was such a pleasant treat, with the slightly sweet cream pairing amazingly with the fruity cold brew coffee.
The Milk Tea (6,000won) also didn't disappoint with fragrant floral notes and a lovely balance of milk and tea. The Choco Latte (6,000won) was creamy and comforting on a rainy day.
We got the Cream Croissant (5,800won) which featured a smooth cream stuffing inside and outside of the pastry. It wasn't too sweet which we enjoyed!
Cafe in Aewol Jeju
Coffee Nap Roasters Jeju is a nice spot to spend one or two hours at, to enjoy a cuppa while experiencing the charm of Jeju. Its location also makes it convenient for anyone to visit, be it solo travellers who don't drive or large groups of friends driving on the island.
Bonus: if you're a cat lover, hopefully, you'll get to cross paths with the cats that roam around the café!
Coffee Nap Roasters Jeju
45 Hagwi 2-gil, Aewol-eup, Jeju-si, Jeju-do
Mon-Sun, 10am-6pm
*This is an independent review by MiddleClass.sg
*Follow MiddleClass.sg on Facebook, Instagram, TikTok, and Telegram for more food, travel, and trending stories