Sundae Gukbap will always be an item we highly recommend to anyone visiting South Korea. While the dish is available in Singapore, something about the way it tastes in Korea just feels different. The soup is usually more flavourful and there's no foul smell from the blood sausage. If you're in Seoul, a great place to enjoy this dish is at Cheong Wa Ok, a restaurant with multiple chains spread across the city.
While the original outlet is in Songpa-gu, we visited the outlet near Euljiro-3-ga station. You can also find Cheong Wa Ok outlets in places near Sadang, Seokchon Lake and Gwangjin-gu.
Fun fact: The restaurant was once visited by Yoo Jae Suk in How Do You Play!
Sundae Gukbap in Seoul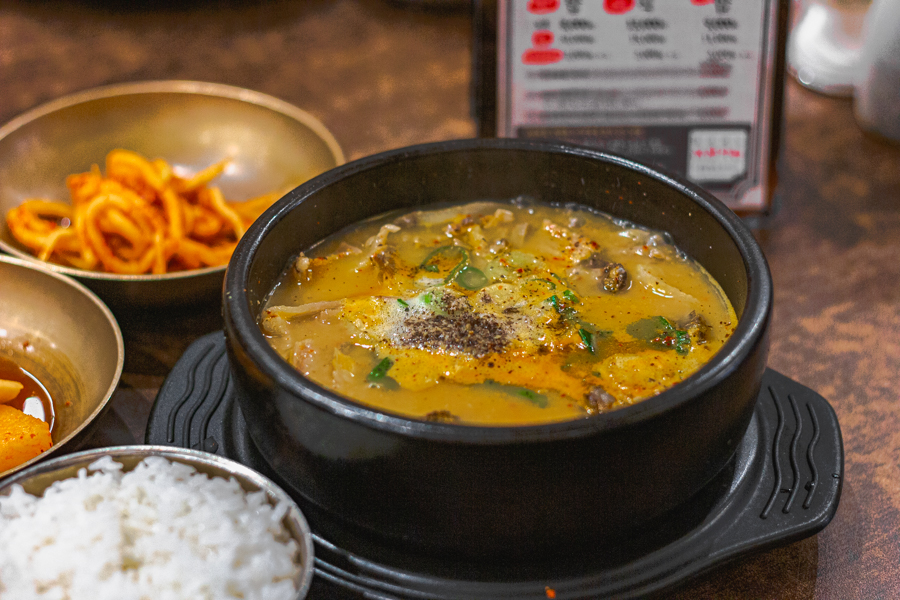 The restaurant is usually crowded during lunch and dinner hours, and we still had to queue for a while when reaching at 11am.
You'll be directed to your seat once there's an availability, and ordering can be done directly to the staff after catching their attention using the bell.
Cheong Wa Ok Menu
At your seat, you'll see a menu offering 3 of their most popular dishes: Cheong Wa Ok Sundae Gukbap (Normal size: 9,000won, Large size 11,000won), Spicy Sundae Gukbap (Normal size 10,000won, Large size 12,000won) and Pyeonbaek Jeongsik (14,000won).
There are also other items like Yukhoe (Small 9,900won, Large 19,000won), Sharing platters of Sundae and Boiled Pork (25,000won) and Sulguk (16,000won).
We tried the most classic item, which was the Cheong Wa Oak Sundae Gukbap.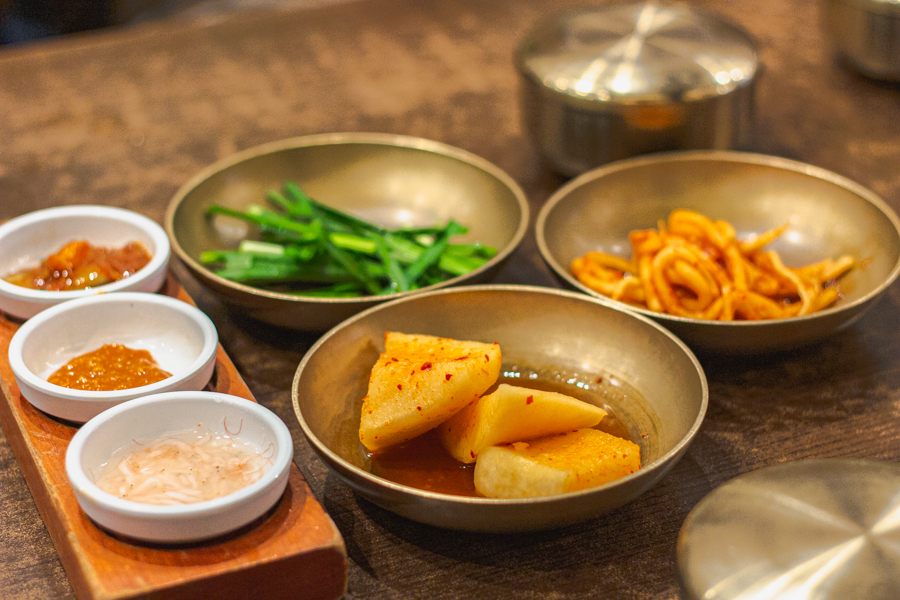 Coming along with it were side dishes like radish kimchi and chives. These side dishes can be refilled at the self-bar located in the restaurant.
Cheong Wa Ok's version of Sundae Gukbap is one that contains seasoned red-pepper sauce (dadaegi in Korean). It also contains perilla seed powder which adds a nice layer of flavour to the soup. If you're unfamiliar with these 2 ingredients, they can be removed on request.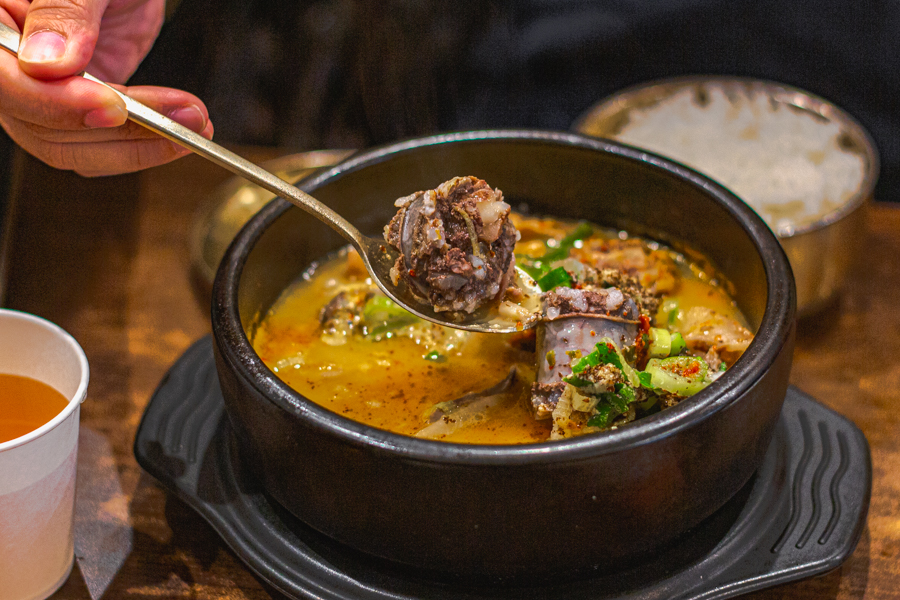 Don't worry about the spiciness of the red-pepper sauce as it's really manageable and barely noticeable. Spicy lovers can opt for the spicy version if you're interested! One thing's for sure, even for the normal size, there was an overflowing amount of meat and sundae inside the soup.
Here, the rice is served separately from the soup, so you can choose to plop the whole bowl of rice in the soup or eat it on its own. There's also an option to upgrade your rice to an iron pot rice for 2,000won.
Restaurant Near Euljiro-3-ga Station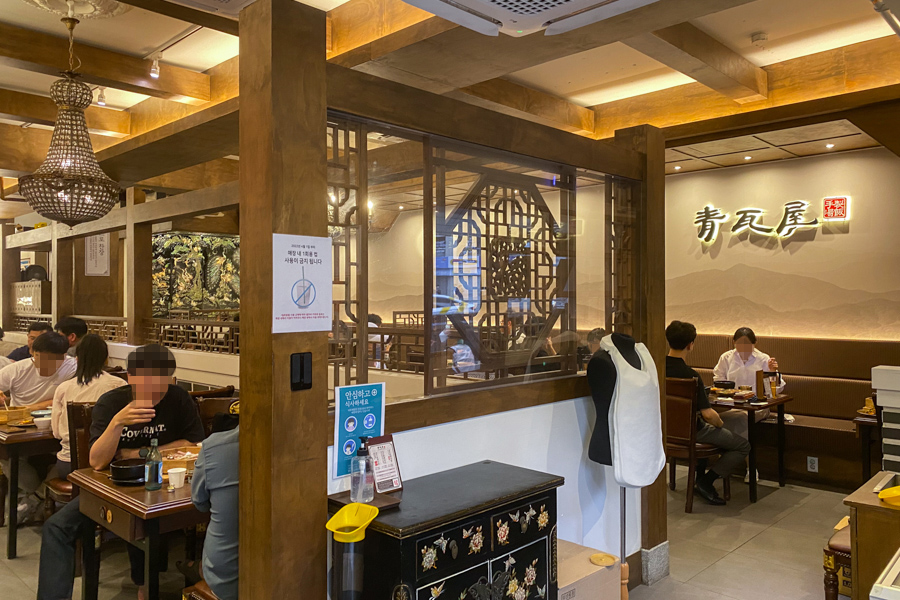 Located right outside Exit 11 of Euljiro-3-ga station, Cheong Wa Ok is a convenient spot for lunch before heading to your next destination.
Cheong Wa Ok Euljiro-3-ga Outlet (청와옥 을지로3가직영점)
서울 중구 을지로 110
110 Eulji-ro, Jung-gu, Seoul
Mon-Sun, 8am-10pm
Nearest Subway: Euljiro-3-ga Station (Line 2), Exit 11
*This is an independent review by MiddleClass.sg
*Follow MiddleClass.sg on Facebook, Instagram, and Telegram for more food, travel, and trending stories