Combining both cafehopping and tangerine picking in one space is Bsml (비스마일), a cafe located in Aewol of Jeju.
Hidden Cafe in Aewol, Jeju
Allowing you to experience both must-try activities in Jeju at the same time, Bsml (short for besmile) is a hidden cafe in the Aewol area of Jeju.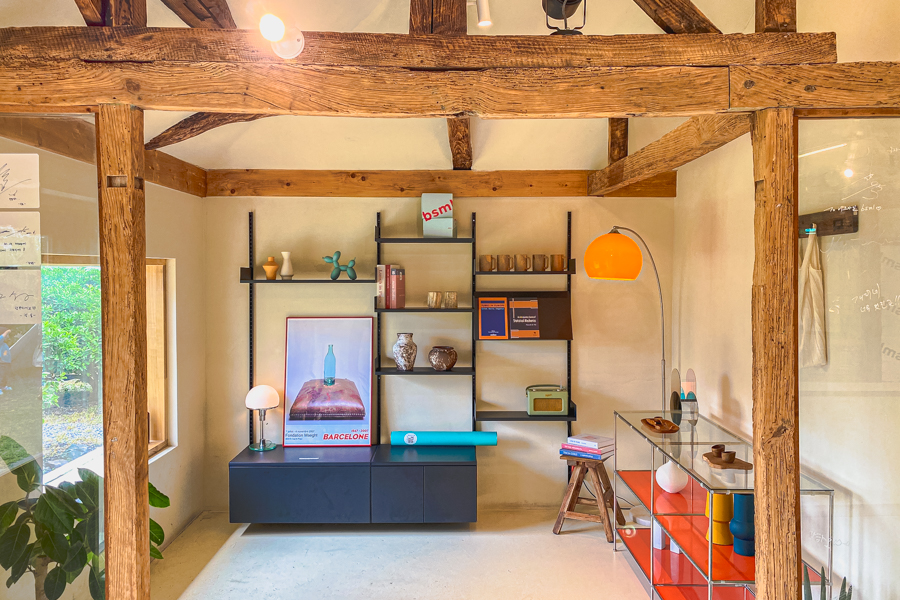 While the exterior of the café looks like a Jeju stone house, inside you'll find a mix of modern and wooden elements. There are limited seats inside the cafe and it's the indoor space is mainly used for ordering (and taking photos).
Don't worry about finding a seat because here, the cafe isn't just limited to the space within the four walls, but it also comprises a huge backyard that's filled with tangerine bushes.
Hidden within the bushes are multiple photo spots and tents, where camping chairs and tables have been aesthetically placed for patrons to enjoy a quiet coffee session. When we visited during summer, fans and mosquito repellents were thoughtfully placed in each tent, for a comfortable experience.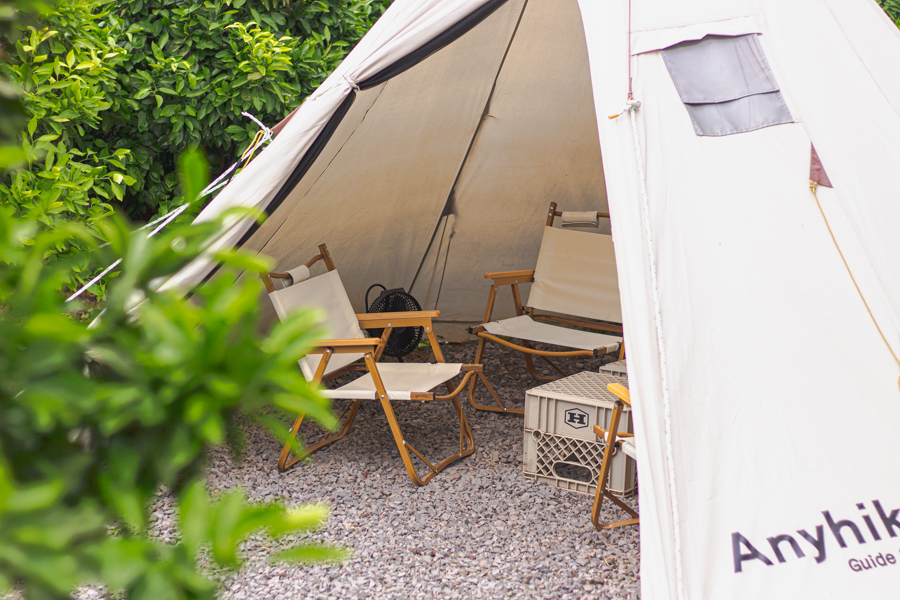 From mid-Oct, the cafe also offers an optional tangerine picking experience at a cost of 7,000won.
Menu at Bsml Cafe Jeju
Here at Bsml, you'll find a display of croffles in various flavours, such as Cinnamon (5,200won), Kaya Butter (5,600won), Jeju Citrus (5,400won), Sweet Basil Pepper (5,500won), Lotus Biscuit (5,400won) and Onion Garlic (5,400won), just to name a few.
If you're looking for something more heavy, you can opt for the Croffle Sandwich (12,000won), which is a croffle with filling such as ham, vegetables, cheese, and tomato slices.
As for beverages, you'll find usual items like Americano (4,800won), Butter Caramel Latte (6,000won), and Hot Chocolate (5,500won).
We opted for the original croffle (4,900won) which was crispy on the outside and chewy on the inside. The croffle also had an intense buttery fragrance, which made it an even more indulgent treat! We also paired it with the classic Korean choice of drink, Iced Americano (4,800won).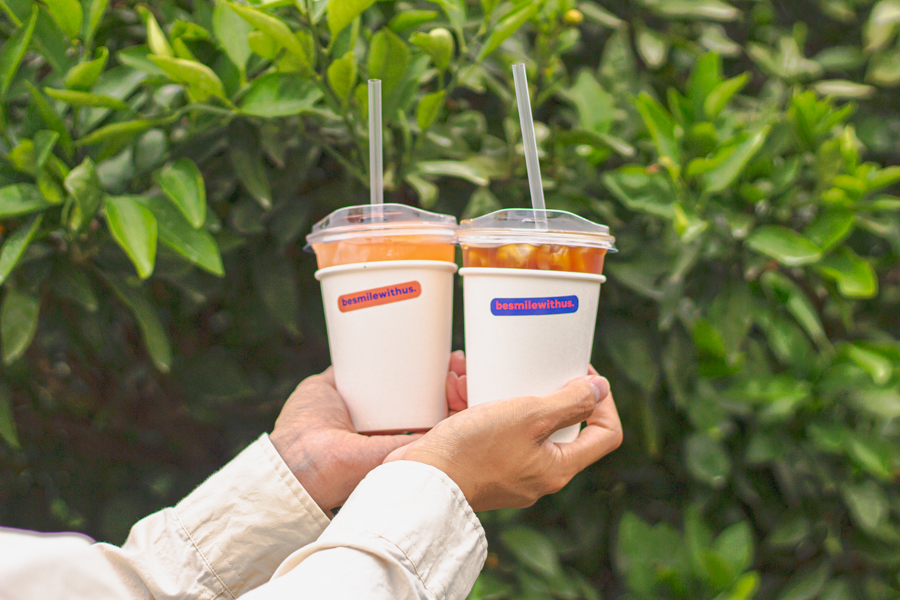 We also tried the Tangerine Citrus Juice (6,800won) which is freshly squeezed every morning. It was refreshing and had a natural sweetness that made it irresistible.
Cute Cafe in Jeju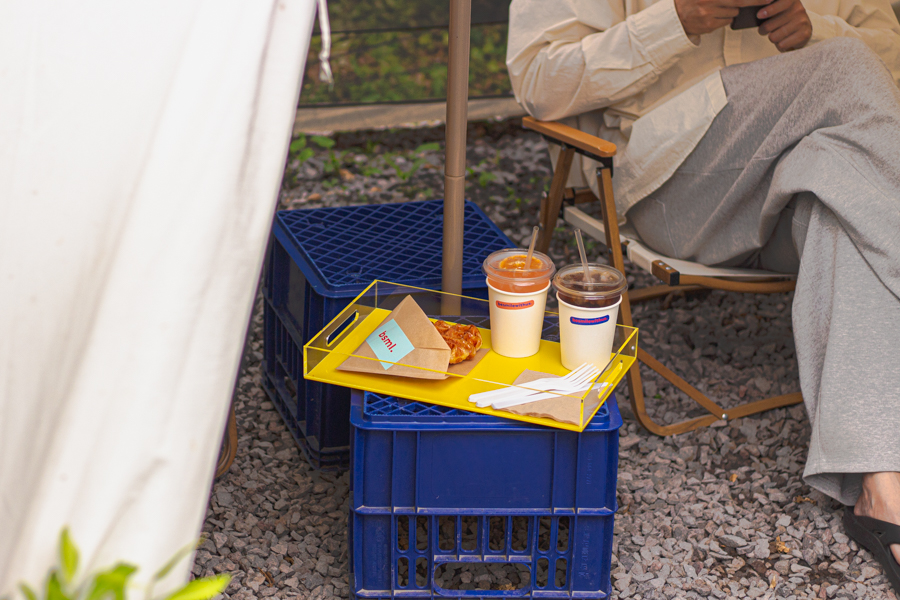 Bsml is a great spot to visit if you enjoy cafehopping and want to try tangerine picking at the same time. Tangerine picking is a winter activity in Jeju that we highly recommend, and Bsml makes it much easier for those who do not wish to travel far and can only spend a few days in Jeju.
Bsml (비스마일)
358 Aewol-eup, Haso-ro, Jeju-si, Jeju-do
제주 제주시 애월읍 하소로 358
Tues-Sun, 10am-5pm, Closed on Mondays
*This is an independent review by MiddleClass.sg
*Follow MiddleClass.sg on Facebook, Instagram, and Telegram for more food, travel, and trending stories