Bossa Nova Coffee Roasters has several outlets in South Korea, with their more well-known outlets located near the ocean. Having visited the Gangneung outlet around 4 years ago, we decided to pay a visit to the Bossa Nova Sokcho outlet during our trip to Sokcho.
4-Storey Cafe Right By The Ocean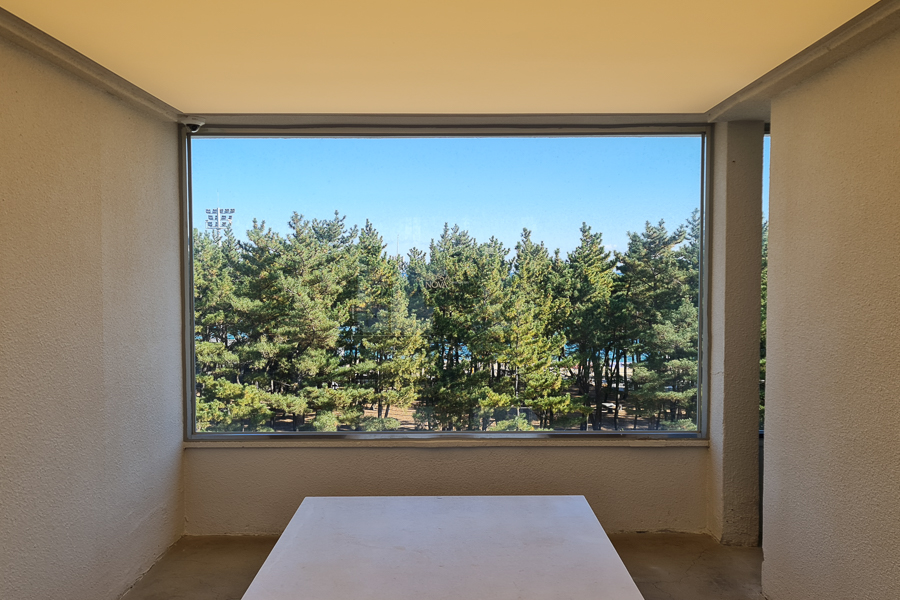 Bossa Nova Coffee Roasters in Sokcho is easily accessible by foot from the Express Bus Terminal, making it a nice spot to visit if you're arriving from Seoul via bus. If not, you can visit before taking a bus to other parts of Korea.
The 4-storey cafe is located right beside Sokcho Beach, which makes it easier for you to visit the beach right after!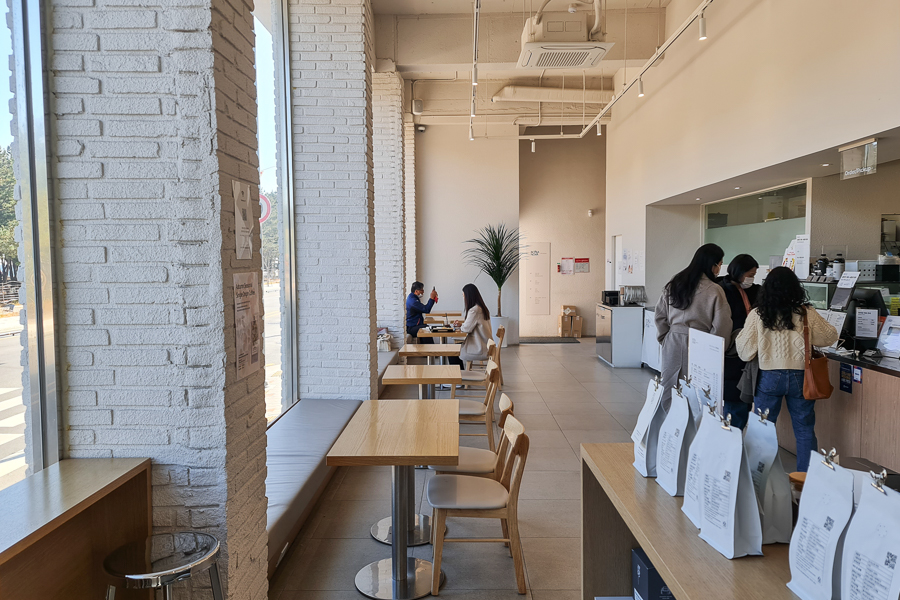 Once you head in, you'll need to place your orders on the first floor, where you can pick up some bakes as well. While the first floor is already gorgeous with tall windows, the other floors are equally photo-worthy.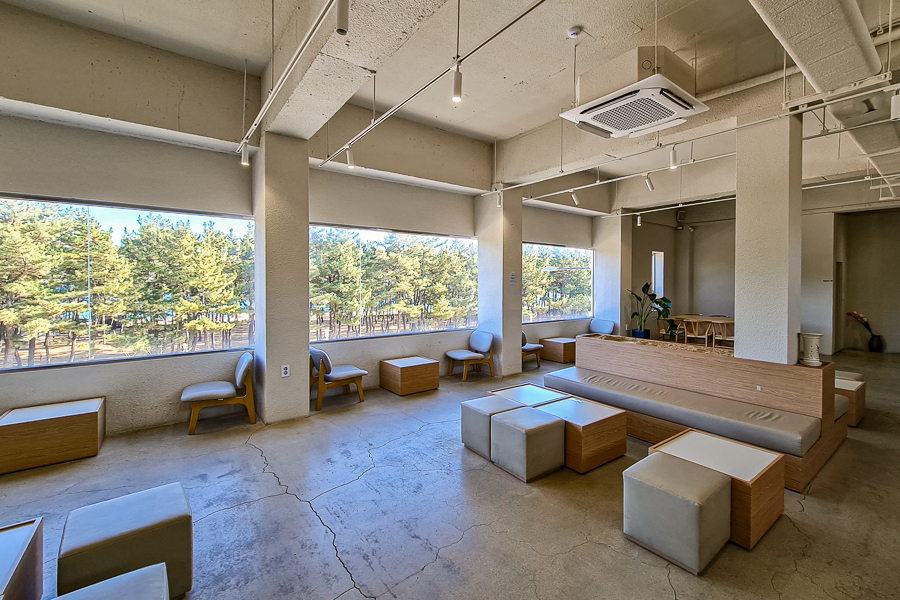 There are lots of seats to choose from on the 2nd floor, with the coveted ones right beside the windows – perfect backdrop and natural lighting for photos.
On the third floor, there's a section labeled 'Photo Zone' that comes with its own lighted ceiling and a picturesque view of magnificent pine trees.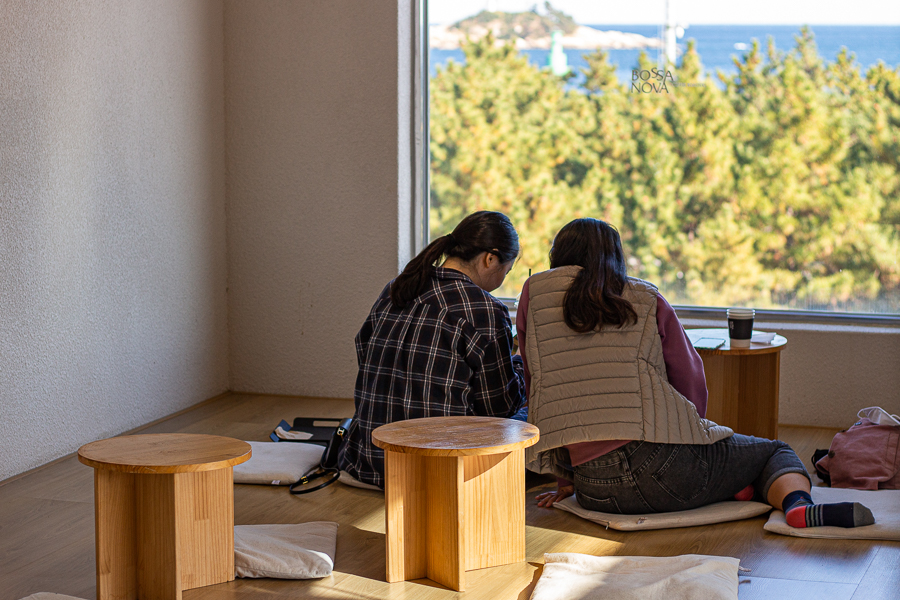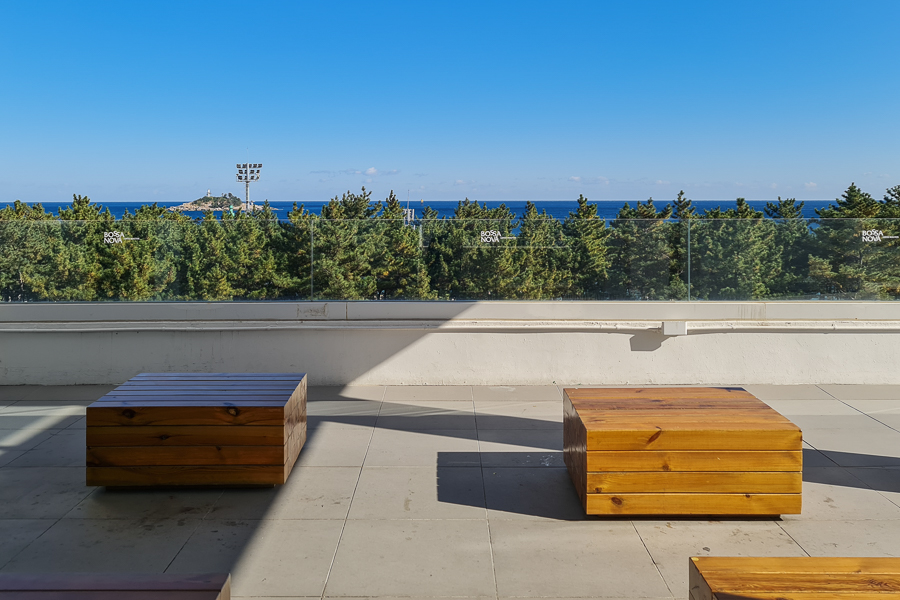 Head over to the last floor where there's an alfresco dining area perfect during spring & autumn. Here, you can also spot the ocean hiding behind the pine trees. There's also a small indoor seating section where you'll have to take off your shoes before entering.
Menu at Bossa Nova Coffee Roasters Sokcho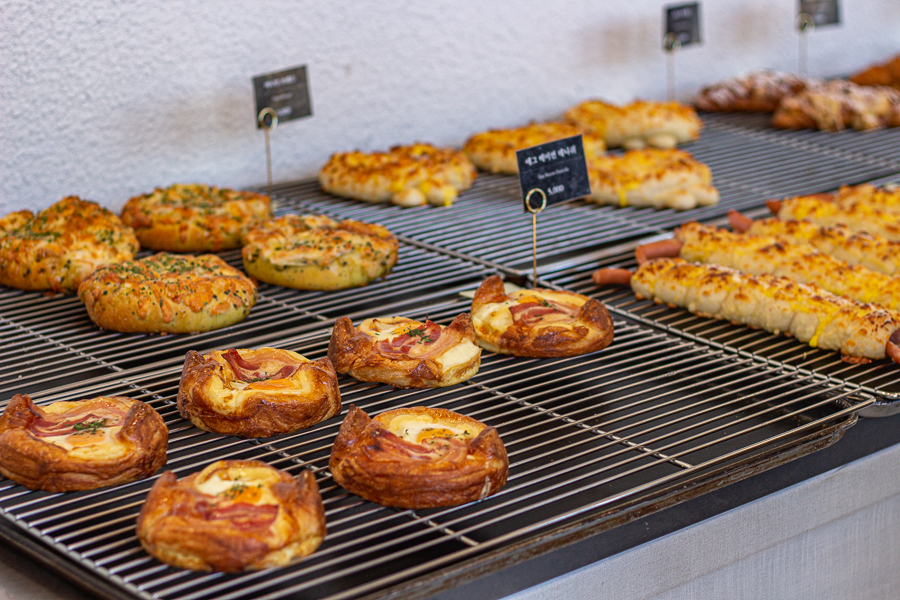 The Sokcho cafe has one of the most extensive filter options we've seen in Korea for hand drip coffee. Not one or two, but a shocking number of seven! Choose from El Salvador Las Mercedes Yellow Icatu Honey (6,500won), Ethiopia Bereketi G1 Geisha (5,500won), or even a Decaffein Brazil Santos (5,500won).
For espresso-based drinks, you have the standard Americano (4,200won), Vanilla Latte (4,800won), and Spanish Coffee (4,800won).
Their signatures include items such as Grapefruit Peach Iced Tea (5,500won) and a Camellia Flower Milk Tea (5,000won).
Bossa Nova Sokcho also has bakes such as Croissants, Almond Croissants, and Egg Tarts. For the sweet tooth, you can check what desserts are available at the counter, but they usually consist of assorted cakes.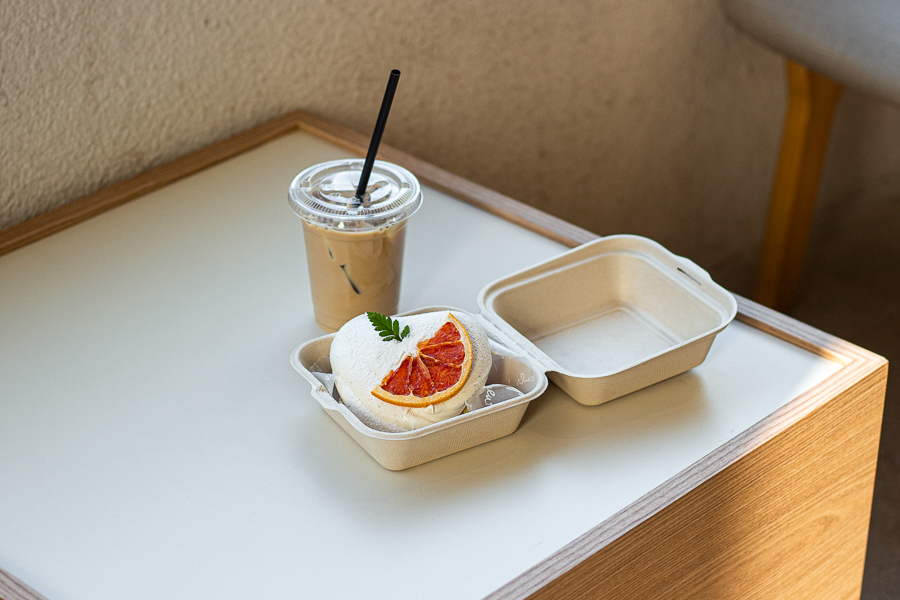 Earl Grey Chiffon Cake
While the Earl Grey Chiffon Cake (6,000won) looked like a pile of cream at first, underneath it was a soft and fluffy chiffon cake. The cream was light, creamy and the overall dessert gave off an aromatic earl grey fragrance. We also loved how it was not too sweet despite the amount of cream.
Cold Brew Latte
Bossa Nova makes their own Cold Brew, and the Cold Brew Latte (5,500won) is made using their in-house cold brew concentrate. It was light and well balanced, with a pinch of acidity.
Must-Visit Cafe in Sokcho
While Level 3 of Bossa Nova Coffee Roasters in Sokcho was the most popular spot amongst locals, we personally preferred Level 2 for its wide space and amazing view of the trees and ocean.
The open space would have been perfect during spring/autumn since you can enjoy the distant sound of the waves while chilling
Bossa Nova Coffee Roasters (Sokcho)
보사노바 커피로스터스 속초점
161, Haeoreum-ro, Joyang-dong, Sokcho-si, Gangwon-do, South Korea
Mon-Fri, 9am-9pm, Sat-Sun, 8am-9pm
Nearest Public Transport: Sokcho Express Bus Terminal
*This is an independent review by MiddleClass.sg.
*Follow MiddleClass.sg on Facebook and Instagram for more food, travel, and trending stories!