Tis' the season to be jolly! How will you guys be celebrating your Christmas? Be it with your loved ones or friends, with Christmas coming in 2 weeks, here are a few events you can consider visiting to bond and celebrate the festive season! 
Christmas Wonderland 2021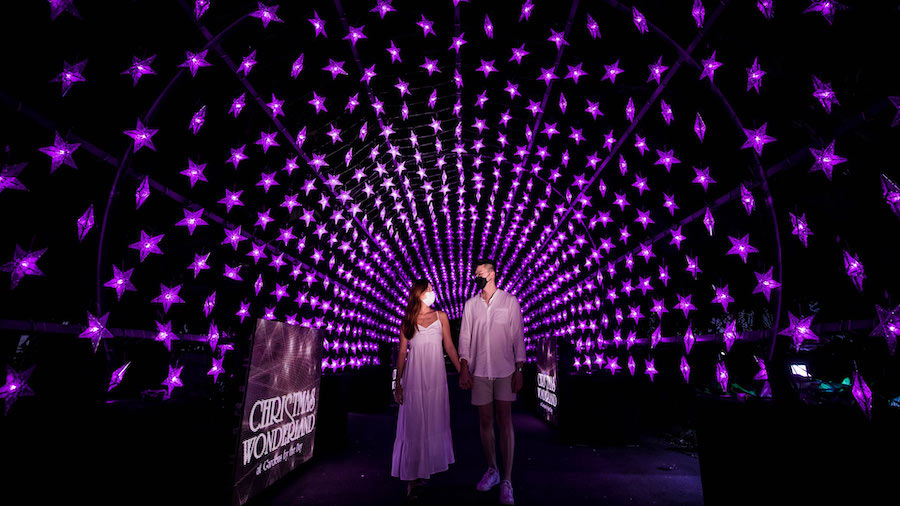 The iconic Christmas event has already started and will end on 2 Jan 2022! This year, they have mesmerizing light displays such as the Walk of Stars, a 40-metre tunnel made up of programmable star-shaped LED lights. Imagine walking in a tunnel surrounded by star-shaped lights! (Makes a great photo spot as well)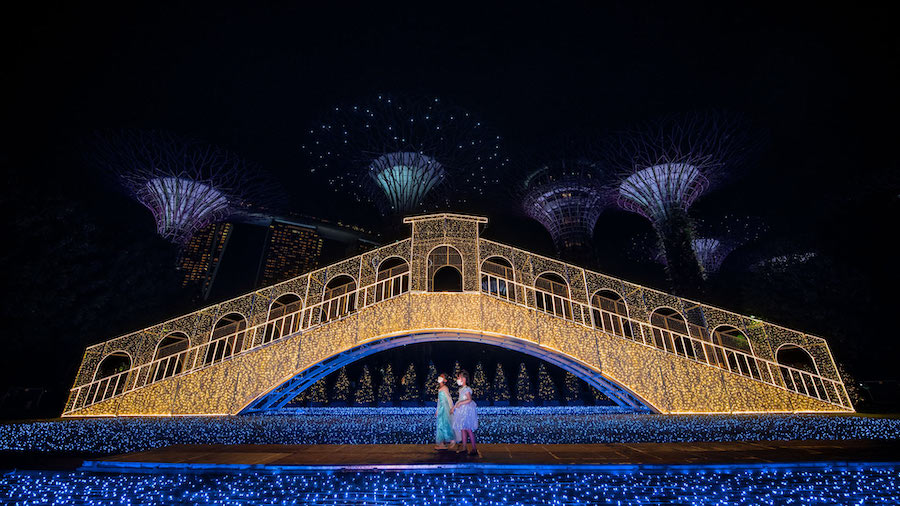 Not only that, they have Spalliera, Enchanted Bridge presented by GrabPay, Magical Carriage presented by The Tiara Society, Merry Arch presented by Zenyum, Ornament Ball, Santa's Sleigh, and a 10-metre tall Tinsel Castle. 
Perfect for kids, La Casa di Santa Claus has an Italian handmade luminarie light display, for you to take a photo with Santa Claus. Jam to festive tunes in the Garden Rhapsody Light and Sound Show with dancing lights while you stroll and enjoy different light displays. 
Get your tickets here!
Dough Soap Workshop
Fawn Labs (a subsidiary of Fawn & Co.) is having a pop-up store at Gardens By The Bay's Mistletoe Alley Market this Christmas! They are Singapore's first award-winning Sustainable Bespoke Skincare Lab that focuses on sustainability and clean beauty. 
Want to learn more? Sign up for a Sustainable Soap Workshop or visit their hut to stand a chance to win a free kid-friendly Sustainable Dough Soap Workshop!
Mini Christmas Wreath Workshop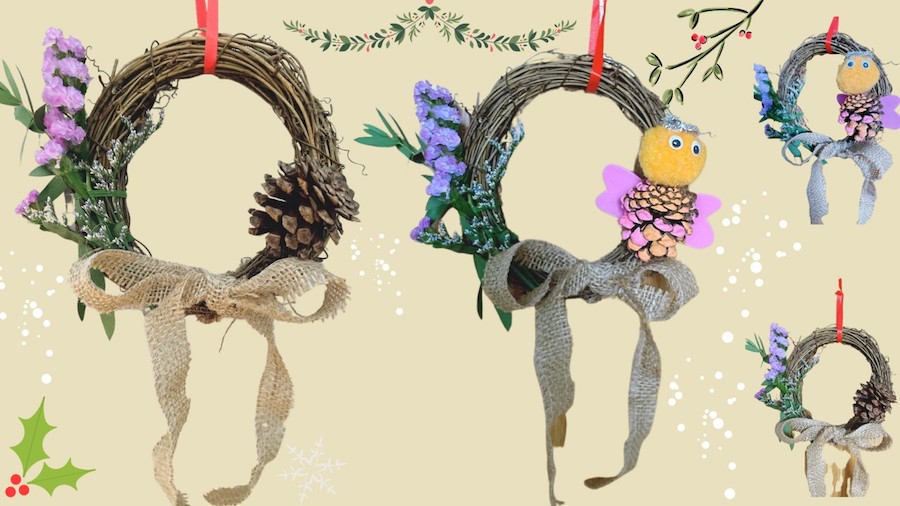 Ever wanted a customized Christmas Wreath to hang on your door? Why not make your own! Organized by De Kinder Club, design a mini Christmas wreath this festive season! With an affordable price of $12 (inclusive of workshop materials), you will get to personalize a mini rattan wreath with pine cones, dried foliage and decorative materials (acrylic markers, ribbons, etc) provided. What a perfect activity for both adults and kids! For Friends of the Gardens, you can enjoy 10% off workshop fees.
Register a slot now.
Baking Workshop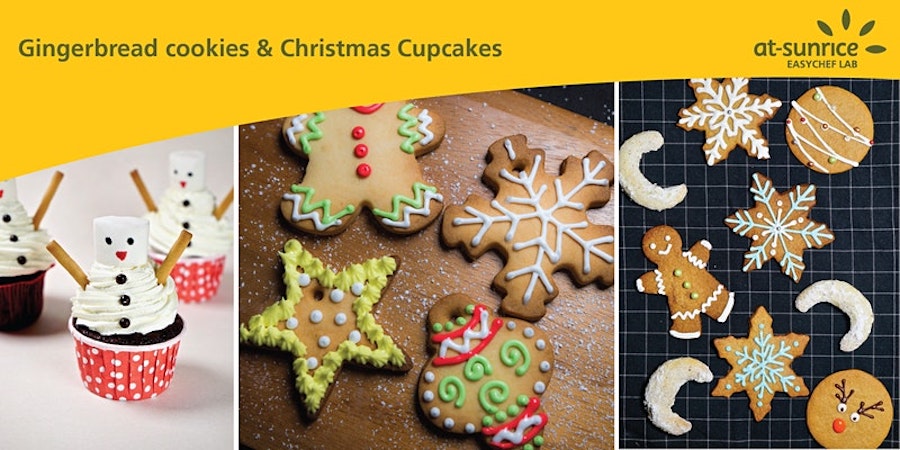 It's time to get your hands dirty this Christmas! Make your very own Gingerbread cookies and Christmas cupcakes with your child. From making your own dough, baking, to decorating your masterpieces, At-Sunrice Globalchef Academy will guide you along.
What's the best part? You get to bring your treats back home to share with your loved ones. 
Get your tickets now.
Holiday Pastel Nagomi Art Workshop
Want to make Christmas-themed art pieces? Don't worry! All art materials will be provided. Nagomi art workshop specializes in a Japanese art form that involves the use of pastels and fingers suitable for all ages. It is the perfect Christmas activity as it has a therapeutic effect that can help soothe emotions. Celebrate your Christmas with zen.
Get your tickets now.
Christmas Wooden Ornaments Painting Workshop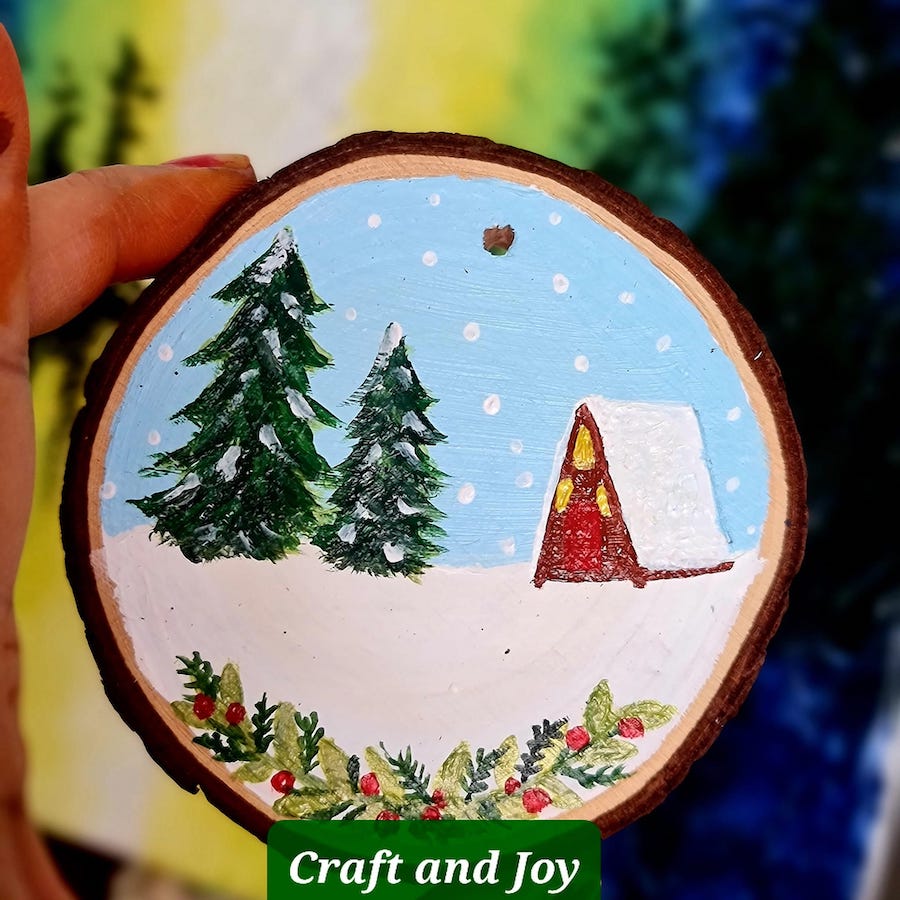 Another kid-friendly & family friendly activity, paint your own Christmas tree ornaments to hang and show off your artwork! This workshop allows you to paint and bring home 2 wooden ornaments. If you do not have any prior art background, don't worry! This workshop is designed to provide different techniques for different age groups/skills. 
Sign up now. 
Adventure Holiday Camp
Organized by Bollywood Adventures, the Adventure Holiday Camp will take place in Gardens by The Bay, available in half day sessions or full-day for children aged 6 to 12.
In the morning, children will be able to visit the Cloud Forest as they go on an educational immersive journey about climate and the environment. What's more exciting is that they get to make their own s'mores using natural sun in the Solar Oven and S'mores making workshop and bring them home!
Those attending the afternoon session would get to have a Christmas Tree Woodworking and Painting Workshop along with a Drumming session.
Get your kids to unplug, unwind and spend an enriching day out at the Gardens this December! Bollywood Adventures presents Holiday Fun in the Gardens – a day camp that celebrates the festive season! Participants get to visit one of Singapore's most iconic attractions, Cloud Forest, to go on an immersive journey and learn about climate and the environment in a fun way, and experience basic woodworking and drumming. 
Sign up now.
Singapore Zoo
This year, Singapore Zoo's Rainforest Lumina is having a Creature Crew Adventure Quest where you can scan QR codes throughout various spots in the area to reveal fun activities that include Christmas-themed photo filters!
If you're not fond of walking around, how about creating your own ornaments? You can make your own wood chip ornaments, festive wreaths and more to deck your house for the festive season.
Or maybe you would want to experience snow? Get to experience snowfall in the Singapore Zoo on selected dates at night and take that IG worthy picture!
Visit Rainforest Lumina for more information.
DIY Christmas Log Cake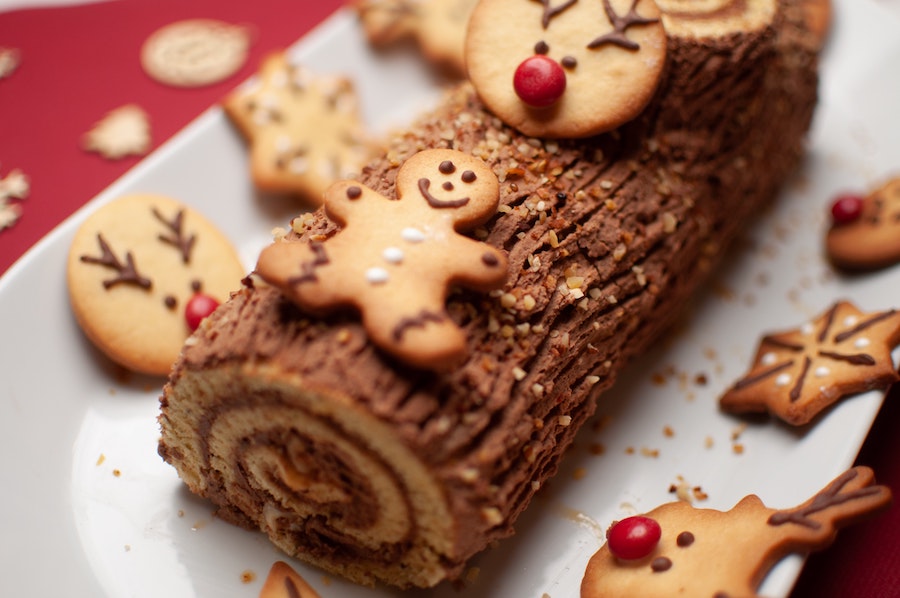 Log cakes are a must-have for Christmas! Why not add a homemade Christmas log cake to your feast? ITE College Central has a short educational course on how to make your own DIY Christmas Log Cake!
Sign up now.
Merry Xmas & Happy New Year!
Two more weeks to Christmas and we can't wait to celebrate it with our friends and families. With the abundance of workshops and events this year, we hope that you guys have a wonderful and fun Christmas.
The MiddleClass team wishes everyone a Merry Christmas and we hope you have a safe and relaxing holiday season!
*Follow MiddleClass.sg on Facebook and Instagram for more food, travel, and trending stories!